She is known by many names like 'Singing sensation', 'Princess', 'Queen of Melody' and when Shreya Ghoshal performed live in the capital city of Kerala, audience went gaga over the singing star, who completely justified all the said attributions.
Shreya was first spotted by director Sanjay Leela Bhansali when she participated in a TV show. Bhansali's mother was watching the show and while Shreya was performing, she called Bhansali to watch her perform. Shortly after that, he gave her a chance to be part of his next film, which was Devdas. And soon, many such opportunities followed.
In no time, she ventured into the Malayalam music industry as well, setting her foot firm here, marking her own way.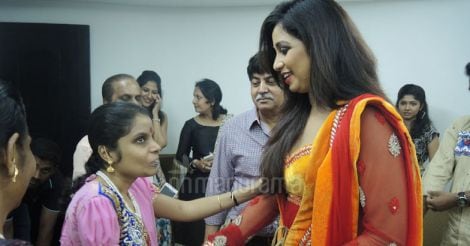 Shreya shares a light moment with singer Vaikom Vijaylakshmi. Photo: Litty Simon
While some envy her for her melodious notes, many feel jealous for her beautiful rendition in Malayalam which even Malayalis at times fail to deliver.
Shreya Ghoshal, who has gifted Malayalis so many unforgettable songs, performed live on Saturday as part of the mega event 'Jayaragangal'. It is Shreya and Jayachandran's combination that has given Mollywood many beautiful songs.
While Onmanorama caught up with the much acclaimed singer, Shreya was all excited to be part of the show.
"Jayachandrandji is one person who will always be close to my heart. As a singer I am very fortunate to have been part of a few of his many works," said Shreya.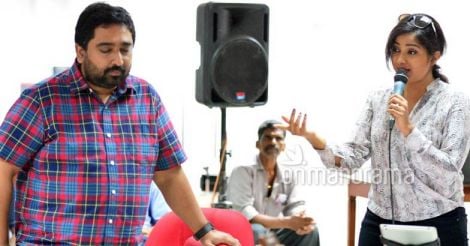 M Jayachandran and Shreya Ghoshal during the practice session of 'Jayaragal'. Photo: Rinku Raj Mattencheriyil
Further adding, Shreya said that his knowledge of music is vast. "His knowledge of music is so deep, he knows where, what and how things should be."
She is all praise for singers in Malayalam. "The Malayalam industry has a lot of interesting voices and above everything, the compositions here are always fresh," Shreya says.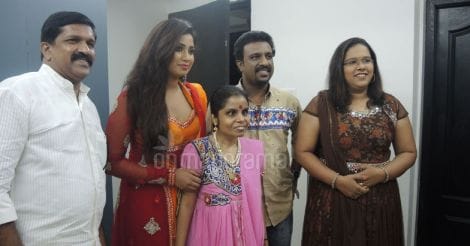 Shreya with singers G.Sreeram, Vaikom Vijaylakshmi, Sudeep and Raaji. Photo: Litty Simon
Asked to pick a favourite Malayalam song among Jayachandran's compositions, Shreya came up with a spontaneous answer, "That's hard. Each song is close to my heart."
For the show, Shreya Ghoshal sang a few popular numbers including Paattil Ee Paattil from the movie Pranayam, Kannondu Chollanu and Kaathirunnu from Ennu Ninte Moideen.