Sophia Paul is excited again. The movie she produced, Munthirivallikal Thalirkkumbol is about to be released on January 20 after a month of uncertainty. Mohanlal's latest outing after the monumental hit Pulimurugan had come under a shadow like a slew of fresh releases because of a strike by movie exhibitors across Kerala.
Onmanorama caught up with Sophia Paul, who talks about the anxious days during the strike and the marvel called Mohanlal.
How did you overcome the uncertainty during the days of the strike?
Munthirivallikal Thalirkkumbol is our dream project. I was with the project from beginning to end. This movie is the result of so many persons' hard work. You have no idea how long it took us to get it ready for release. We were shattered to know that the theater owners were going on a strike just a week ahead of the release.
Initially, we thought the strike would be over in two days. That went on for a month. We got used to it eventually. Still we would be sad whenever movie-related programs were shown on television. It is hard to convey the stress we went through because we could not take to the audience the movie despite putting so much hard work into it. We were waiting for the strike to end every day.
The year 2016 was an excellent period for the Malayalam movie industry. Audience came rushing to the move halls. The unexpected strike hit us all. We lost a lot of money. Anyways, the strike is over and the movie is being released on January 20.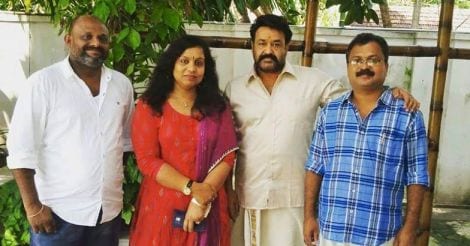 Munthirivallikal Thalirkkumbol is based on V J James' story 'Pranayopanishad'
How did you enter the movie industry?
Our family had ties in cinema. My husband just loves movies. He was involved in the production and distribution of several movies. So I had always kept an affinity to the field. I wanted to do good movies when I entered the field.
The three movies you produced are distinct from each other
Cinema is not a business for us. We love this art form. We want to do all kinds of movies. That is why we went for a movie like Kaadu Pookkunna Neram. If cinema were a business for us, we would have never associated with Kaadu Pookkunna Neram.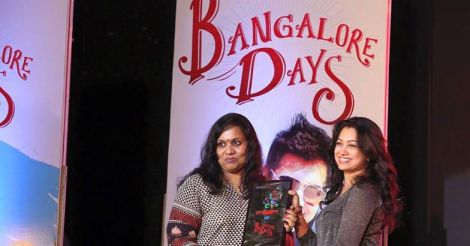 'Bangalore Days' was Sophia's first project
We did Bangalore Days because of Anwar Rasheed. He is our favorite director. He told us he was going to produce a movie and was looking for a co-producer. We were asked if we would like to join the project if we liked the script. That is how Bangalore Days became our first project.
How did the association with Mohanlal come about?
I have always wished to work with Mohanlal ever since I came to the industry. I grew up watching his movies. He is my favorite actor. I was sure about shooting Munthirivallikal Thalirkkumbol with Mohanlal the moment script writer Sindhu Raj told us the story. He is the only actor who could play Ulahannan. He is such a beautiful character. Even Meena's character is like that. This romantic family drama will be a clear favorite of women. This is based on V J James' story 'Pranayopanishad'.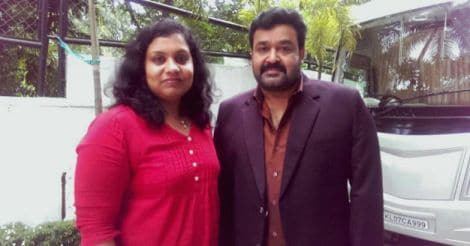 Sophia with Mohanlal on the sets of 'Laila O Laila'
How did you feel watching Mohanlal in action?
He is nothing but a marvel. The Mohanlal in front of the camera is so much different from the Mohanlal behind it. He switches on to acting mode spontaneously. He learns dialogues by rote. I always wished to see him acting. It was granted. I am so happy. Mohanlal is the darling of our family.
Did you have to face any challenges as a woman producer?
No. I did not have to face any such challenges. I have been doing business in Dubai for 15 years. I have started an enterprise in Kochi along with my husband. People in the cinema industry have cooperated with us more than what I expected. Everyone was so well-behaved. There was no trouble at all. But cinema is not like any other business. To work in this industry, you need a passion for cinema.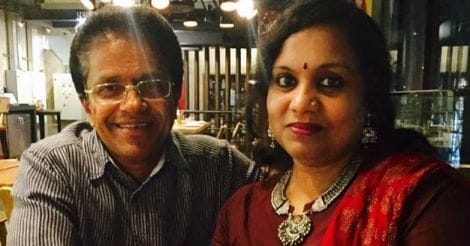 Sophia with husband James
Which is your favorite movie?
My favorite is Namukku Parkkan Munthirithoppukal any day. That is a reason for us to name our movie Munthirivallikal Thalirkkumbol. Solomon is just unforgettable.