Tamil-Telugu movie heroes have begun to take on superhuman avatars tackling belligerent villains unarmed and for whom car chases and scaling mountains are nothing but child's play. But can we Malayalam audiences dare dream of such blockbuster action in our movies?
The answer is provided by Style, the maiden offering of the New Year from director Binu whose previous work is Ithihasa. Binu talks about the style factors that led to Style.
The name is Style and the movie has got style. What led you to this topic?
I did not think beyond entertaining the movie-goer for the duration of time he spends watching the movie. I firmly believed that we could pull it off an interesting film worth watching that combined song, stunt, romance and a cute little story. It is certainly a masala movie. People love to see the hero as victorious. Do you think that the masses will ever accept a movie that hails a victorious villain? Mass cinema heroes are all alike. Style is just an entertainer.
The movie does have a Tamil-Telugu style. Have they influenced it?
Both are industries I greatly admire. I love watching Tamil-Telugu movies. Yes, they have been influences. But influence is not enough. Budget matters too! My movie's scenes cannot hold a candle to the mass scenes of Tamil-Telugu movies. It was my huge ambition to do such a movie in Malayalam. This is nothing new to Malayalam. Our industry has seen many towering heroes from Thikkurissi downwards. These are heroes who bash up the villain and take off with the heroine. But there is nothing novel about it. The mass scenes in Style came about as part of it.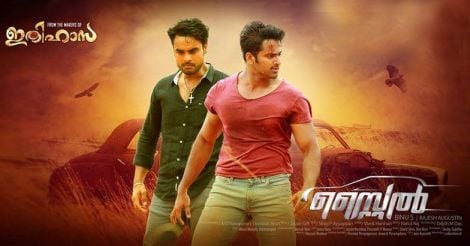 Why do you have a central object in each movie like the ring in Ithihasa and the car in Style?
Style is not Ithihasa. Ithihasa stemmed from the desire to do a totally different film. Style on the other hand is a normal film. An object gaining prominence in each movie happened unintentionally. It is the byproduct of writing scripts with an eye on novelty. Therefore there isn't any story behind the objects.
One can boldly present such a movie in Tamil or Telugu. But Malayalam need not imbibe it. Where did the daring come from?
Don't we see crowds flooding the theatres when Tamil movies are released? The youth and children just adore them. Therefore we were sure about audience acceptance. Youth were certain to like it. It is a film that you can safely take your family to and watch for two hours. Why fear at all in presenting such a movie?
What is behind the stylish packaging of the villain?
The script demanded a character stylish enough to rattle sabers with the stylish hero. That search ended with Tovino. Tovino matches Unni in body structure, is good looking and a talented actor who handled the role well. He will go far. I say this as someone who has seen his acting from close quarters. His acting talent has depth and is capable of taking up any character and doing justice to it.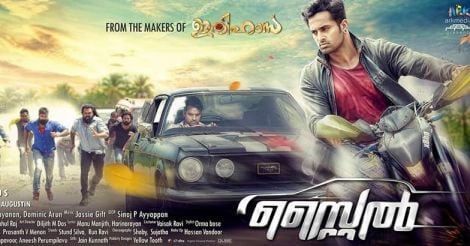 The heroine seems diminished in importance. Why did you have to go outside Kerala for this character?
Please do not say that the heroine has lesser importance. She is indeed crucial to the movie. However at one stage the focus of the movie shifts to the hero and his younger brother. The film changes course through them. But the heroine has got her own importance. The heroine coming from outside was not deliberate. Sana was first identified for the role. But she had to go for acting in Rani Padmini as that was already committed. I could not have changed the film shooting. We needed a cute face that was not noticed earlier in Malayalam and that is how we arrived at Priyanka. It is my desire, nay, decision to employ a Malayali heroine for my next movie.
What do you have to say to accusations that the movie ended up as thoroughly clichéd?
The cliché accusations do not hurt me one bit. There is nothing improper in my movie but only things that are pleasing to the eye. The movie combined intimate bond between father and son, sibling love, romance and stunt. That was what I intended. Where then is the need to worry? Those who raise such criticisms need to approach the movie as just entertainment.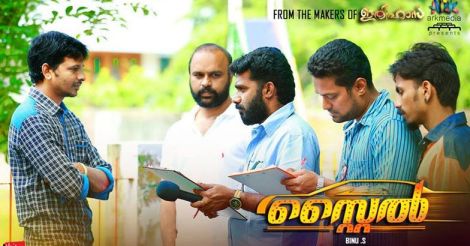 But still did the mass scenes not go a bit overboard?
You have not seen mass scenes yet. This is a film done on a budget of Rs 3 crores. You can imagine how constrained we were with money. Several mass scenes had to be omitted. Many scenes I imagined had to be dropped. This has to be remembered when you talk of us imitating Tamil films made on Rs 100 crores budget. Many scenes written in the script had to be done away with.
A car and bike chase scene in a two and a half kilometer stretch leading to the sea was originally included. That did not take place as the car was damaged from an accident during the shooting. This affected the movie. Similarly Unni Mukundan's entry which was intended in another interesting manner also did not materialize. The budget issue affected even the climax. Shooting of the fight scene above cables could only be done with the aid of expensive safety measures. Since it was not possible, a plank was laid on the cable and shot.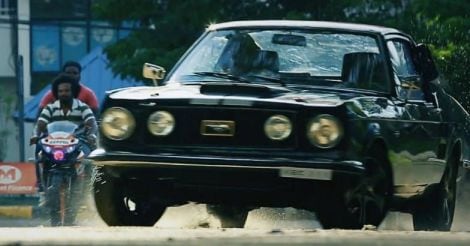 The car specially made for the movie
Can we expect films of artistic merit from Binu?
The producer is a very important man. We need to be just to him. We should not make a movie and put him in a soup. I am keen to make movies that reach out to more people. I want to make movies that bear good stories and plenty of good characters, ideas and hopes. I also want people to crowd the theatres to watch them. A film of thorough artistic value may not prove beneficial for the producer. I will make such a movie when I reach a stage where I am able to produce movies. Again my next movie is a comedy-romantic movie and it will be quite unlike Style.