As the new year rolls in, Mollywood is gearing up for yet another eventful year. An array of movies have already been lined up. And many of them will have fresh faces. The first among them to hit the marquee this year will be model-turned-actor Priyanka Kandwal who is a familiar face with the TV viewers across the country.
This model-turned-actor who arrived on the small screen with the Hindi series 'Pavithra Rishta' pairs up with Unni Mukundan and others in Style directed by Binu S. The movie will hit the screens on Saturday. Onmanorama catches up with the young diva for a candid chat.
Priyanka Kandwal says she couldn't have asked for a better chance than making her Mollywood debut with the Style. "I play the role of a innocent and bubbly girl Diya. My character has a strong role in the storyline and is equally important as the hero. She is very attached with family and fights with the world against all the evils."
So, does that mean 'Diya' similar to real life Priyanka, we ask and she says, "Well, many characters are inspired by real lives. Although I can't completely say the I am like Diya there are a few traits that are similar with the character. Hence it was completely easy for me to take up the role."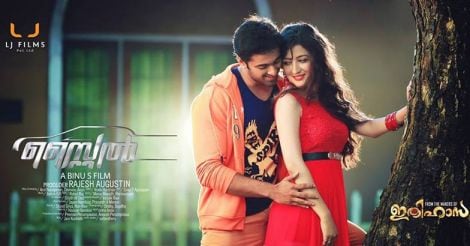 Poster of the movie 'Style'
Although Priyanka was not much familiar with the movie Ithihasa, she readily accepted the role in Style and later was glad to know more about the team. "It was Krishna, a manager in the movie industry who introduced me to the team. Later, when the writer of 'Style' rang me up and briefed me, I was keen to take up the project."
Talking about the language barrier, Priyanka said, "That was indeed a challenge. There are lots of tongue twisting phrases and words in Malayalam. I took up a seven-day training programme before the shoot to familiarise myself with most basic words in Malayalam. I wanted to ensure that at least when it is dubbed, the lip sync should look more natural. I believe I have managed to learn enough to make some sense out of my dialogues."
"So did you learn Malayalam", to which she laughed and said, "Kurech Kurech" (meaning just a bit in Malayalam).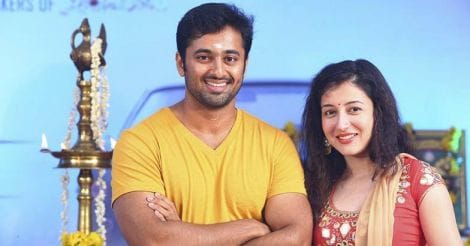 Unni Mukundan with Priyanka
Priyanka who plays the love interest of actor Unni Mukundan in the movie reveals how Unni stood by her as a life saver during the shoot. "Since I had difficulty in understanding the language, on the sets Unni himself used to come to my rescue. It was inspiring to see him work, without even taking breaks. He was a very supportive co-star briefing me on each and everything, correcting me where ever needed and helping me gel with the rest of the team."
On working in different industries, Priyanka says, "Honestly, the environment is different but the basics are same wherever you go. Working in serials is different and that definitely gave me an identity. There used to be lots of scenes in a single day and the shooting goes for a much longer time. But in films, there's no big hurry. You take enough time to bring out things in perfection. In fact I got the first big break with the Kannada feature film 'Neenaade Naa'. The language is the only factor that brings a challenge; otherwise I am comfortable with whatever I do."
The commerce graduate from Dehradun has also featured in several commercials across India and is currently settled in Mumbai.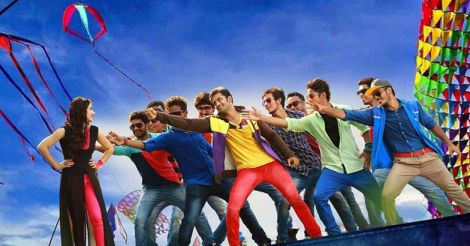 A still from the movie
Priyanka, who had previously played a pivotal role in the television serial Pavitra Rishta, says that she's already working on her Bollywood debut directed by Tezaab-fame N Chandra. "I've completed shooting for over half the film and this has been kept under wraps. Since my contract doesn't allow me to name the film or discuss details, I'm waiting for the announcement. But, I can tell you one thing that it is a big project and it will take everyone by surprise," she says.
"So have you watched any Malayalam movies yet"?
"I have watched a couple of movies of Mohanlal. And I also went to see the recently released Manju Warrier and Rima Kallingal starrer Rani Padmini in theatre. There is a freshness in each Malayalm movies and that is why one loves to watch such movies again and again."
Before signing off, Priyanka reminds all movie buffs, "I will be flying down to Kerala to watch the movie. Go and watch the movie Style if you want to entertain yourself this new year. There will be lots of romance, action and fun."