When Aashiq Abu made a film on the premises of Idukki in 2013 titled Idukki Gold, it was a puff of freshness, and many were mesmerized by the beauty of the mountains. Now, after a few years, Dileesh Pothen along with Aashiq Abu as the producer, has come up with Maheshinte Prathikaaram with the backdrop of a sleepy village in Idukki.
If you are thinking Maheshinte Prathikaaram talks of some kind of revenge story, then let me clear the air. Yes, there's revenge, but the payback also has love in it.
Yes, Mahesh has taken up revenge, and he has enough reasons to go ahead with it. Before I further clarify why and how, let me introduce you to Mahesh Bhavna played by Fahadh Faasil. A few of his traits will definitely give you an idea about him.
♥ Faithful
'If you are faithful towards smaller things, you will be faithful towards large ones too', Mahesh is one such person who goes by this proverb. With a widowed father (KJ Antony), Mahesh knows how to manage his own house and job. He is also true to the one he has been in love with since his childhood—Soumya (Anusree). As a faithful friend, he extends a helping hand to those who need him in times of trouble, that includes his friends, Krispin (Soubin Shahir) and Baby (Alencier Lay).
♥ Keeps his word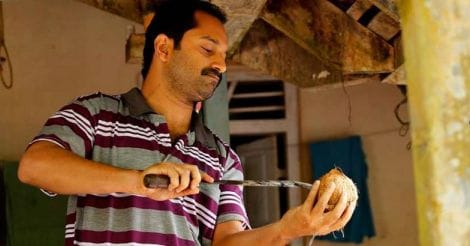 Humour blends well with the storyline
Apart from what we discussed above, Mahesh is also faithful to the society in which he lives. Mahesh takes a vow after an incident that takes place in his locality (that is left for you to find out), and he keeps his word no matter what happens. (And it's his word from which the revenge story starts).
♥ The desire to excel
Mahesh is good at his job as a professional photographer in his own studio, but not excellent. Once he realizes that he has the potential to work on his abilities, Mahesh decides to work on his talent and improve his skills, and that decision becomes a life changing one for him.
♥ Idukki native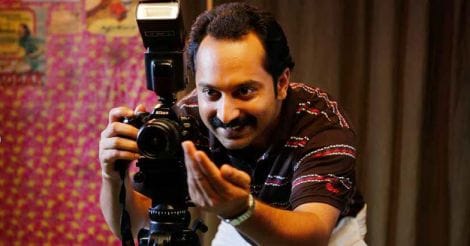 Fahadh in as as Mahesh Bhavana
There are perhaps a few things that you can easily relate to an Idukki native, and that is well evident in Mahesh as well. In short, he is a nature-lover who likes to take a bath in the stream nearby; one whose staple food is tapioca, and is an ardent believer who takes the Word of God whenever nervous.
This is Mahesh and Maheshinte Prathikaaram is the story revolving around him, along with the people who directly or indirectly influence him. Actor Dileesh Pothan makes a fantastic directorial debut with Syam Pushkaran's well-crafted script. With an array of more than 20 newcomers, Dileesh has managed to give a realistic and emotional drama. Humour blends well with the storyline in a subtle and spontaneous manner.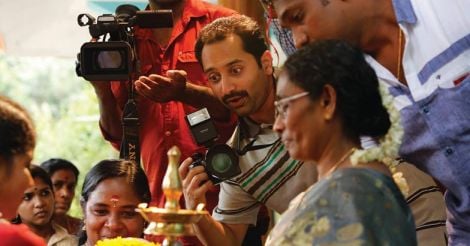 Fahadh's mannerisms and expressions gel well with the character
With a power-packed performance, Fahadh Faasil returns with a bang. Perfecting himself as a rural character, Fahadh's performance might remind us of his earlier outing Annayum Rasoolum. His mannerisms and expressions gel well with the character, and as Dileesh Pothen rightly said in a recent interview, Fahadh is the best choice to play the role of Mahesh.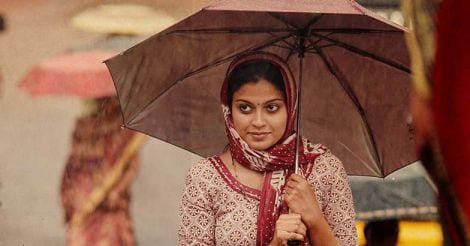 Anusree plays the role of Soumya in the movie
Coming to other characters, each artist has given his/her best however small or big the role is. Anusree, Soubin Shahir, Alencier Lay, KJ Antony, Sujith Shankar deserve special mentions. Newcomers Aparana Balamurali and Lijomol gain attention with their natural presentation.
Music and cinematography go hand in hand. While Bijibal creates a soulful setting, soothing to the ears, Shyju Khalid gives a cooling effect by capturing Idukki through his frames.
With its simplicity and realistic approach, the two and half hour long movie Maheshinte Prathikaaram is refreshing and belongs to the 'neat' entertainer category.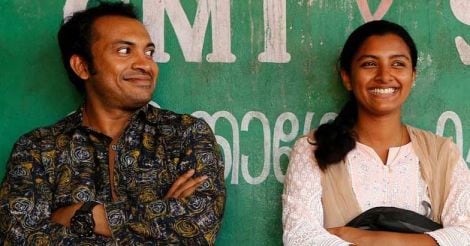 A still from the movie
Mahesh is like the one within us- the one who expresses different shades of emotions like romance, humour, gloominess, anger, revenge, happiness.
P.S: C'mon drra... No, it's comeback Mahesh aka Fahadh!
Rating: 3.75/5