Demystification of a crime by heroic cops has become a thing of the past in Malayalam films, if post-Drishyam trends are any indication. Concealing a crime by making fool of the men and women in khaki while raising questions as to the definition of law and justice is the new keyword for films which come under the tag of thriller.
Rajesh Pillai's latest flick Vettah also toes the lines of this new brand of thriller in short. The film, which features Manju Warrier in khaki, a first in her career, is essentially a crime thriller that goes deep into the unknown realms of human mind, keeping the viewers engaged.
Read also: 'Vettah' director Rajesh Pillai on ventilator support, but stable
'Vettah' movie: Audience review
'Vettah' music review: The Shaan Rahman stamp
In the beginning, you have two people, including a female star, who go missing. So, the case is ready, and we have Commissioner Sreebala IPS (Manju Warrier) and her close friend and colleague ACP Xylex Abraham (Indrajith) ready to probe the case. Soon, they catch the culprit Melwin (Kunchacko Boban), who confesses to the murders without much delay. But that does not mean the case is closed. The bigger puzzle remains unsolved -- where are the bodies? Melwin has an answer for that too, though an unclear one. He says he has buried the bodies somewhere in the deep woods at Charalkkunnu, an area which will be covered in thick fog in the coming days. He is so broke that he can't remember the exact location. Enough. Not giving you out anything more on the plot since talking too much about a crime thriller is a crime.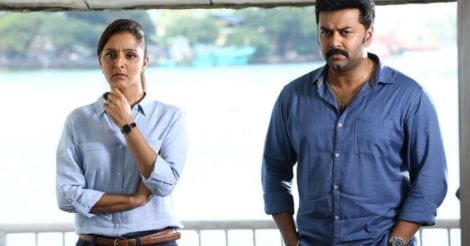 Manju Warrier plays Commissioner Sreebala IPS and Indrajith plays ACP Xylex Abraham
Vettah (Hunt in Malayalam) has an interesting plot which simultaneously narrates the lives of two police officers and a suspect. In its process of evolving into a crime drama, the film also discusses some social issues like the cruel face of the highly commercialised education sector. Fitting for a thriller, the director attempts a non-linear narrative at places without affecting the flow of the events.
Apart from the plot, actors contribute ably to the film. In rough khaki and beautiful salwars, and as a brave officer, a caring mother and a daughter, Manju dazzles while Indrajith, Kunchacko and Kadhal Sandhya do matured performances; thanks to the depth their characters have.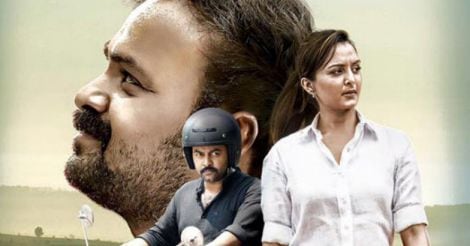 Vijayaraghavan proves once again the qualities of a veteran actor, playing a CI, whose life and career were wrecked by a plotted mishap.
However, some serious work of trimming on Arunlal Ramachandran's script would have helped the film from losing the grip at some points. Cinematographer Anishlal, editor Abhilash and music director Shaan Rahman have added their share to keep the pace of the narrative.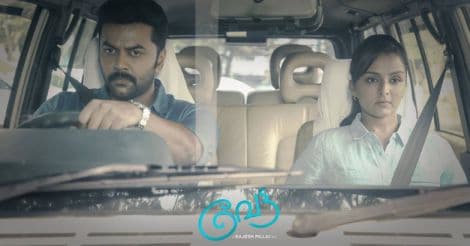 Vettah is a one time watch for those who are looking for something fresh on screen.
Onmanorama rating: 3/5