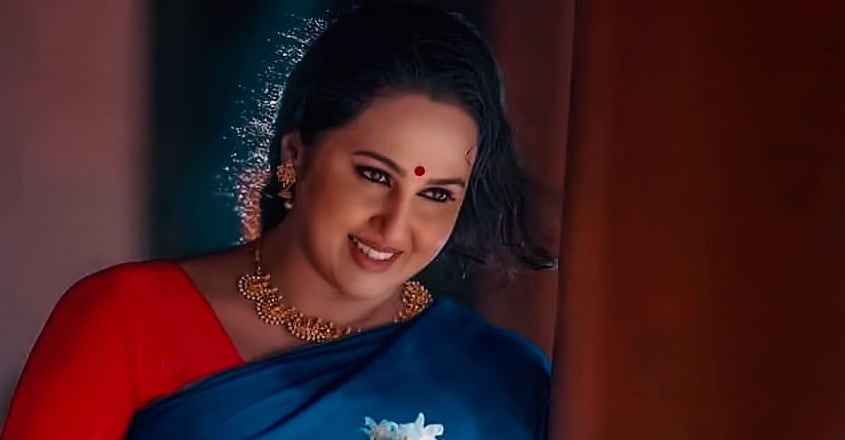 Actress Rashmi Boban has impressed the Malayali audience with her natural acting skills and charming smile. The actress who enjoys cooking and serving delicious dishes thinks that whether one chooses to cook or not is a personal decision.
Rashmi is of the opinion that no one could compel another person to cook as the dishes wouldn't have a soul if cooking is deemed a mere duty. "Even a simple dish like chutney that I cooked for the first time was a failure. But, you would learn things slowly. We eat to live. Some people may be blessed with an inherent interest in cooking. Any dish cooked by them would taste amazing. I don't believe that cooking is something that should be done only by women. So, I teach both my sons how to cook," says Rashmi.
Rashmi finds family members cooking together during the lockdown as an amazing experience. She observes that the kids could be taught chores like cooking only in stages. The first task that she gave her young children was to take the plates that they had eaten in back to the kitchen. They were taught to wash the plates when they grew up a bit. Rashmi says everything could be taught like this in stages. She hopes that these lessons would benefit them at some point in their lives.
Body shaming
Rashmi says she has been a bit chubby since childhood and was often a victim of body shaming. People used to ask whether she was a college student even when she was studying in class seven. "There is a common misconception that heavier people tend to overeat. They wouldn't think that one might put on weight due to many reasons. Mental stress, side effects of certain medicines, thyroid and other health problems could increase your bodyweight. Most people who insult us or ask uncomfortable questions about our weight do not think whether we are going through any such problems. Besides, there is no point in explaining things to them. But, now I don't get upset about it. These questions used to make me sad. I am someone who has always faced body shaming in life," reveals Rashmi.
Now she wouldn't bother much about body shaming as she chooses to ignore such uncomfortable questions or comments. Rashmi rightly observes that people have a problem with someone who is too thin as well. The actress says people should keep aside their prejudices about physical appearances and features. Rashmi feels people aren't satisfied and happy with each other which prompt them to always find faults with others.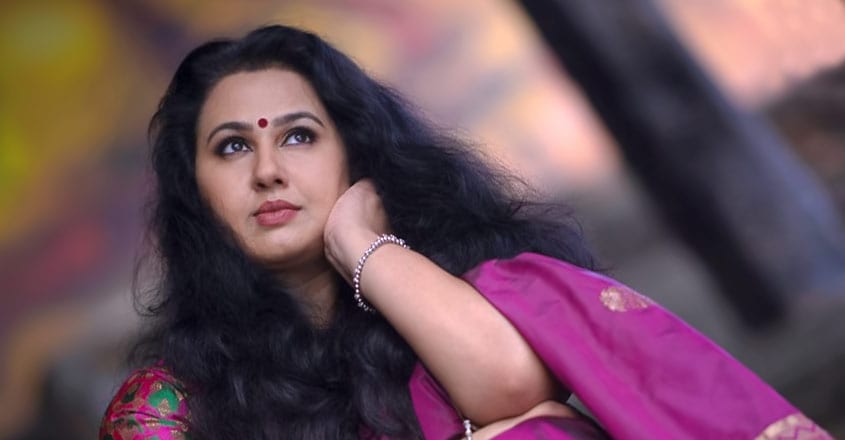 Friends and flavours
For Rashmi, friendship is always associated with a wonderful memory of flavours and delicious food. She remembers her mother's elder sister cooking mouth-watering dishes for her in her childhood. "As a kid, I was always interested to visit my aunt who would bake biscuits puddings and other sugary treats for us. My mother too is an excellent cook. She specializes in cooking traditional and local dishes. Avial and olan cooked by mother are my favourite dishes. Besides, soft and crispy unniyappams too are my mother's speciality. Similarly, the prawns theeyal cooked by my mother-in-law is really delicious. I and actress Manju Pillai are close friends. The common traits of our mothers and our love for good food are what brought us closer. Manju's mother too is a wonderful cook. She has given us the recipe of her special shallots theeyal," says Rashmi.
Lockdown special
Rashmi's kids enjoy non-vegetarian dishes more than the greens. Rashmi confesses she is the only person in her family who eats lots of veggies. She says her kids would get bored if she always cooks chicken curry in the same way. "Everyone in the family enjoy the curries that I cook by referring to YouTube videos. The special chicken biryani was the real star during the lockdown period. Now, everyone is eager to know when I would cook the biryani. However, they would get bored of biryani if I cook it more than twice a month. My kids like unique dishes made with special ingredients. They do help me in the kitchen. The eldest one has begun experimenting a bit in cooking. We do not belong to a generation which says boys shouldn't enter the kitchen. Everyone should know the basic chores which would help them survive. Both boys and girls should learn basic cooking and chores; else their partners would blame the mother," laughs Rashmi.
Movies and food
"Every house has unique tastes and flavours. Some people may not like certain ingredients. I know the exact taste and preferences of everyone in the family, so I make changes in the ingredients and the cooking methods according to that. I like adding coriander leaves in my food. Once, a guest came to our house who doesn't like even the smell of coriander leaves. But, I had served all the dishes garnished with lots of coriander leaves. Our love for food is similar to our taste in cinema. Some people may not enjoy some genres. Similarly, everyone may not enjoy the food at the place which has great reviews," observes Rashmi.
Attitude in cooking
Rashmi says she doesn't cook food by following any recipe to the tee. She constantly experiments with ingredients and flavours to suit the preferences of her family. She feels the newer generation misses many nostalgic memories of families gathering at ancestral homes for festivals like Vishu and Onam. "Now, recipes are readily available at their finger tips. There is no need to call anyone to learn the recipe. Everything is easily available on the YouTube. During the lockdown, I was sad that I couldn't enjoy the jackfruits and mangoes that grow at my house. My mother shows me all these when we chat via video call. We live in the hope that this too shall pass," Rashmi says hopefully.
Family
Rashmi was born and brought up at her mother's ancestral home in Kannapuram in Kannur. Besides her parents, she has a younger brother as well. Her father was a bank employee. The family shifted houses depending up on her father's transfers. Rashmi says she has stayed in at least 15 houses at various places around the country. She was studying in class five when her father built a house in Anjampeedika. But, after just three years, her father got transferred to Wayanad. From there, the family went to North India. She spent her pre degree days in Uttar Pradesh. However, they came back to Kerala when Rashmi was planning to enroll for her UG course. While she was studying at CMS College in Kottayam, her father was transferred to Thiruvananthapuram. It was during that time that she was chosen to present a TV program. Later, she got an opportunity to act in a serial through her dance teacher.
"I was really upset during those days as we had to move when we were beginning to get adjusted to a place. Not just the house, we had to leave our friends as well. But, when I look back now, all these experiences have helped us in life. For instance, we made friends at different places. Similarly, we developed the ability to adjust with any situation. Now, we stay at a flat in Vazhakala in Kochi," notes Rashmi.
Rashmi's husband is noted film director Boban Samuel who directed superhit films like Romans and AL Mallu. Their elder son Nidheesh is a first year degree student at Bengaluru. Younger son Akash studies in class ten.
Rashmi shares a special recipe of her mother's unniyappam.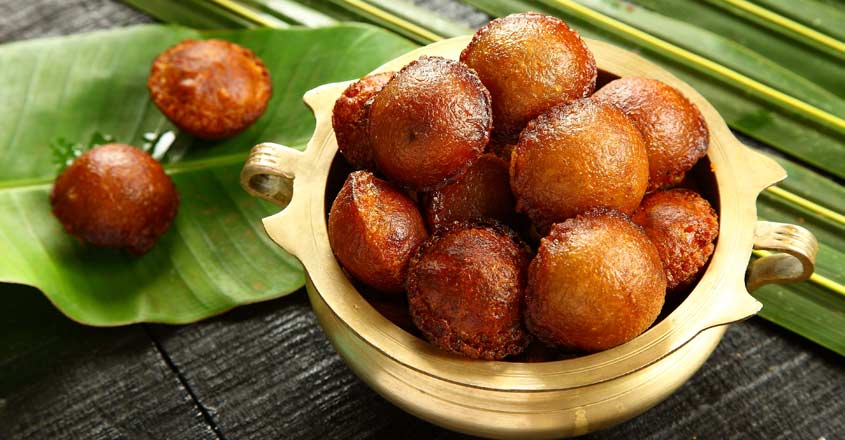 Ingredients
1 glass raw rice (soaked)
3 robusta or Mysore bananas
250 gms jaggery syrup
Cardamom powder
Sesame seeds
Salt
Coconut shards (fried)
Preparation
Blend the soaked raw rice with the bananas in a mixer jar
Transfer this batter into a vessel
Into it add the jaggery syrup, cardamom powder, sesame seeds, salt and fried coconut shards
Mix well and keep it aside for at least 3 – 4 hours
Heat oil in an unniyappam vessel
Pour a spoon full of batter into the holes in unniyappam vessel
Deep fry until the unniyappams are cooked.