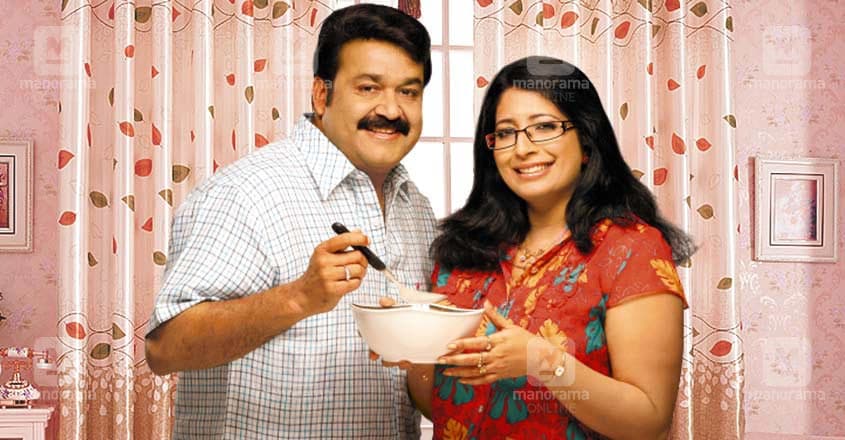 Culinary expert Lekshmi Nair has been entertaining her fans with amazing recipes and lifestyle videos on her Youtube channel during the lockdown period. In the latest episode of her vlog, the culinary doyen shares some interesting food memories that she enjoyed with the silver screen stars.

She recalls how veteran actor Suresh Gopi had prepared the delicious unniyappam payasam. She also showed her viewers pictures of the 'chit chat' event with superstar Mohanlal that was published on the cooking feature of the Vanitha magazine ten years ago.
Lekshmi recalls Mohanlal getting ready for the photoshoot while enjoying hot tea with crispy dal vada. In the interview, Mohanlal had said, "No other actor may have had food in unusual locations as I have. I have eaten food while shooting in a cemetery, a war zone, on top of a lorry, and a train, in the dense forest, and even in a well."
Lakshmi was then curious to know how he managed to eat in a well.
It was during the filming of the movie Vadakunnathan that Mohanlal had eaten food inside a well. "In the scene, I had to jump into the well. The filming took longer than we had expected. So, my food was neatly packed in a container and lowered into the well using a pulley. I ate the food while standing in the water that was up to my waist," said Mohanlal.
The screen icon had said in the interview that the food served on movie locations is extremely delicious. He added that the cooks on the location prepare whatever the actors like.