Kochi: T.K. Kurien on Saturday told youngsters attending Techspectations 2016, the digital summit organized to mark 20 years of Manoramaonline, that 'knowing how to organize themselves to begin a startup and its societal impact is vital to the success of their venture.'

"There should be clarity on how your startup is going to make money in long term," Kurien, who was the chief guest of the digital summit said.
"Without the mindset to accept failure, success would elude startups," said Kurien.
He also emphasized on the need to focus on design. "The moment you take your focus away from design, you lose your intellectual property," he added.
There will be many such ecosystems in future – for healthcare, transportation/mobility, machine communication ecosystems, Kurien pointed out. Read more: Kurien's success mantra for startups & tectonic shift in the way enterprises function.
Tips for startups in the digital trends

In the world of e-commerce, video advertisements and re-marketing techniques are gaining more significance, said Inmobi India vice-president Vasuta Agarwal. Vasuta also told Onmanorama, that in the festival season this time in October, e-commerce revenues were generated more from mobiles than desktops. Click to read in detail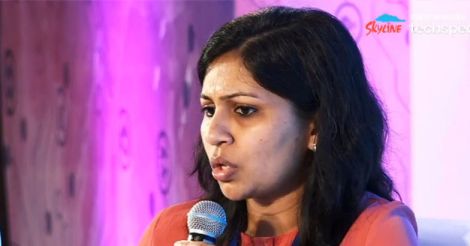 Meanwile, Gauruv Arora, head of Startup Ecosystem in Amazon Internet Services, asked startups to think big, start small and scale their business gradually as he believes that's the trajectory startups should try to follow. He also asked startups not stay away from experimenting fearing failure.  Click to read in detail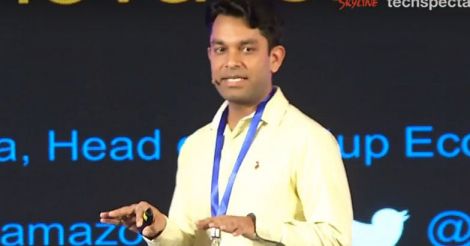 Business Blogging CEO Kiruba Shankar told the gathering to stop worrying about understanding the technology. According to him, the emerging trend is about personalized services and technology is understanding people more. Speaking on similar lines, Facebook India chief Umang Bedi said: "The era of large bulk content has trended out but publishing and television are not witnessing any fag ends." 
Umang Bedi hails fight against black money
However, Facebook India and South Asia MD Umang Bedi hailed demonetization as a giant leap in curbing black money in the country and said: "The idea of curbing black money need to be supported more than the process as it can enhance the technological and digital development."
This has transformed to be a real alternative economy, he said.
"Digital ventures, start ups and Facebook ourselves are benefiting a lot out of the move, as financial credibility, security and sustainability increases remarkably," Bedi said. Click to read in detail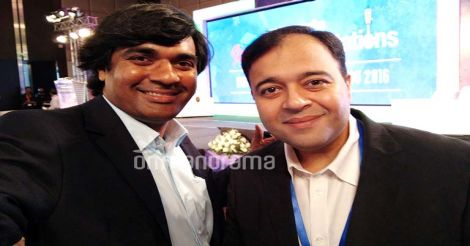 Kiruba Shankar all praise for Techspectations 2016
Business Blogging CEO Kiruba Shankar hailed Techspectations 2016 and said that the summit will be a boost to the tech community, digital branding and startup ecosystem.
Speaking to Onmanorama, he said the broad vision of the summit is in sync with the reality that technology and life have become inseparable.
"Technology has become part of life and is no more a separate entity. It has considerably reduced human effort," he pointed out. Click to read in detail
Accel Partners investor Prabhakar Reddy, FreshtoHome co-founder Shan Kadavil, ID Fresh Foods CEO P.C. Mustafa, Amazon Internet Services south India and Sri Lanka business head Vinod Krishnan, Uber India general manager Nitin Nair, Oyo Rooms South India head Burhanuddin Pithawala, Akamai's mobile strategy & market development (Asia Pacific & Japan) head Vijay Kolli, Skyline Builders chairman and managing director K.V. Abdul Azeez, YouTube entertainment head Satya Raghavan, actor and Friday Film House co-founder Vijay Babu, vlogger and standup comedian Abish Mathew, vlogger and actor Archana Kavi, movie actor and web series actor Sudev Nair and NDTV convergence chief sales and marketing officer Shouneel Charles will also attend the summit.
Techspectations will also witness a brainstorming session by three teams that topped the Media Hackathon held in the run-up to the event. The winner will take home Rs 2 lakh, while the runner-up and second runner-up will grab Rs 1.5 lakh and Rs 1 lakh, respectively.
Skyline Builders is the main sponsor of the event. Adobe Gold is a sponsor while AWS Activate, Mobile 10X, YouTube, Idea Mine and Akamai are co-sponsors.
Other partners include HiFX IT and Media Services (technology), Uber (mobility), Hotel Crown Plaza (hospitality) and Popular Hyundai (travel).
Log on to www.techspectations.com for details.