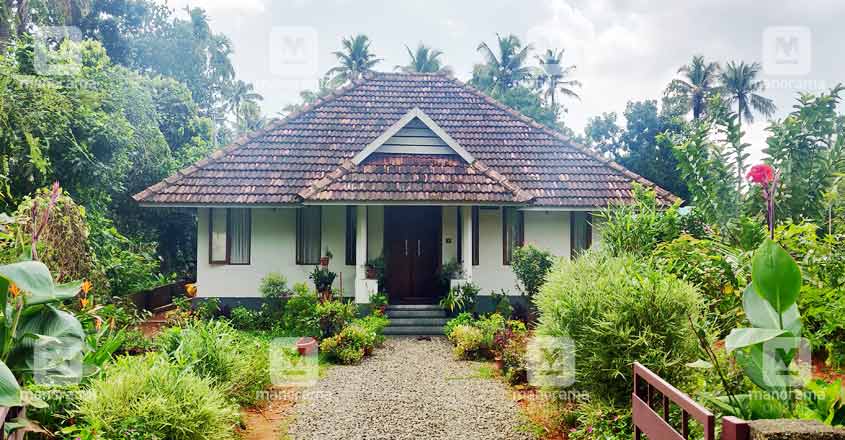 Aneesh Gopi and wife Ambili's brand new house at Sreemoolanagaram, Aluva, Kerala, is a perfect traditional dwelling which is as elegant and majestic as the old tharavad houses in Kerala. The house which stands regally on a 12 cents plot is surrounded with lush greenery and beautiful views of pristine nature. Interlocked bricks aren't used in the front yard; instead the walkway is paved with tiny pebbles and is lined with pots of flowering plants. Architect Ramachandra Menon of the Menon Associates has designed this enchantingly beautiful house which exudes a nostalgic charm.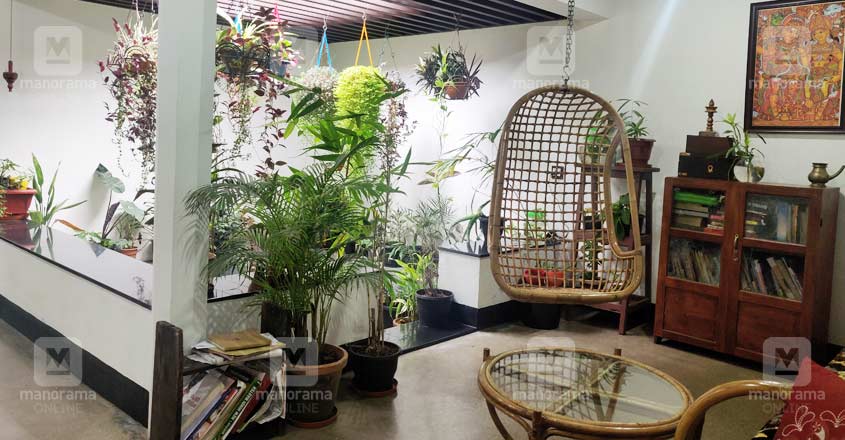 This house is built by avoiding concrete as much as possible. Truss work using GI pipes is installed on the roof and is paved with roofing tiles. The space between the roof and the truss work could be used as a utility or a storage space. Instead of gypsum, plywood ceiling is done and is sealed using insulation sheets to reduce the heat inside the house.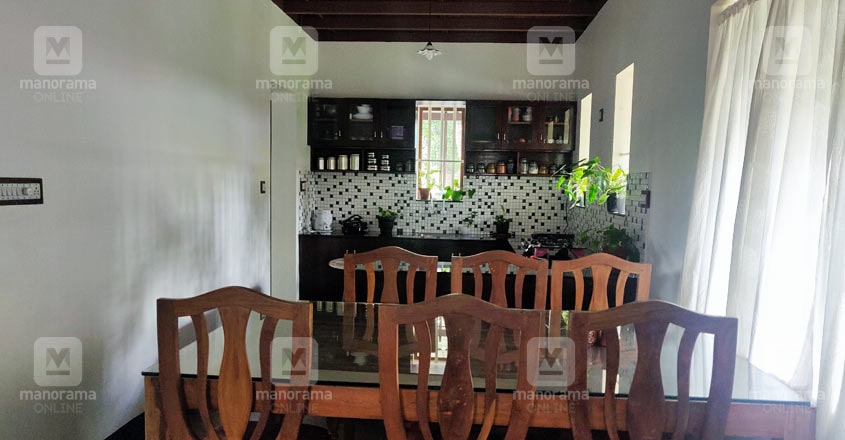 A formal living area, dining space, central courtyard, kitchen and three bedrooms have been arranged this beautiful house which has an area of 1600 sq ft. The pooja room directly faces the entrance door. The interior spaces are arranged in the semi-open style, by avoiding unnecessary walls that separate spaces. This feature ensures amazing cross ventilation and space utility as well.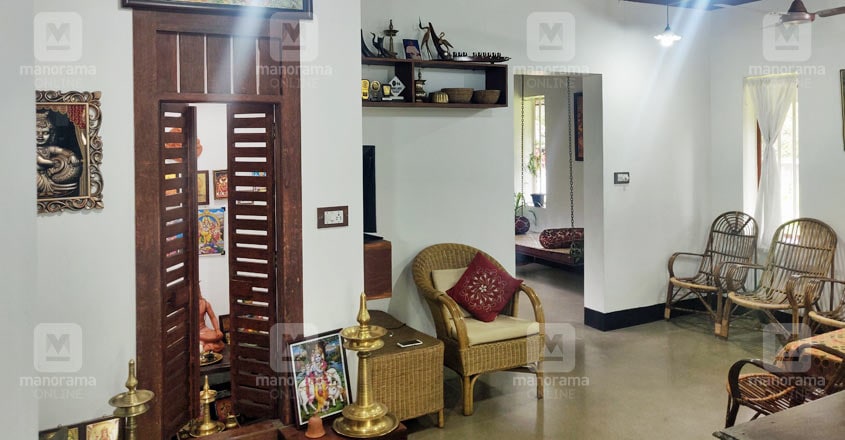 The central courtyard, which is impeccably beautiful, could be rightly called the soul of the house. Warm sunshine and cool rain showers make grand entrances into the house through this courtyard. Iron grilles are installed on the roof here for extra safety. Flowering bushes and hanging pots with beautiful plants make the courtyard enchantingly mesmerizing.
Power traveling method has been used to level the surface of the ground after the foundation of this house was laid. It helped reduce the human labour and expenses as well. Door and window frames aren't made of wood; instead the iron grills of the windows were fixed using concrete while installing the lintels. The wiring jobs are done in the open conduit style without cutting chases on the wall.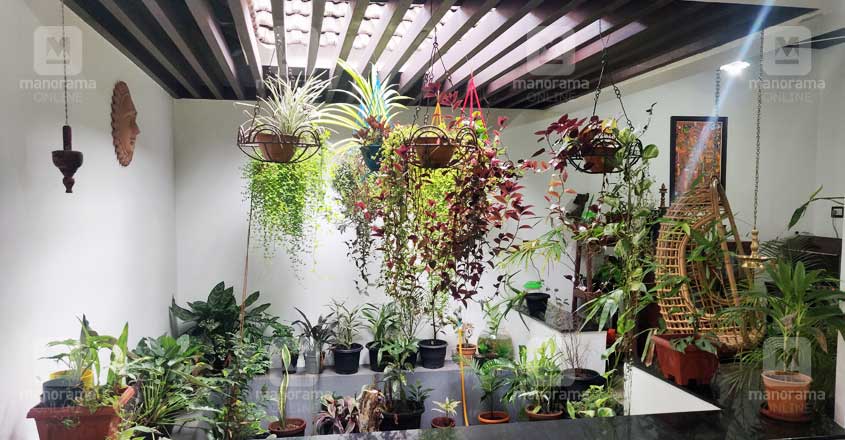 The three bedrooms are designed with just the required facilities. The modular features an open style with cabinets for storage. The interiors aren't overcrowded with decor or furniture. The walls don lighter shades of hues that are pleasant to the eyes. The construction of this beautiful traditional house, including the structure and furnishing, was completed on a moderate budget of Rs 21 lakh.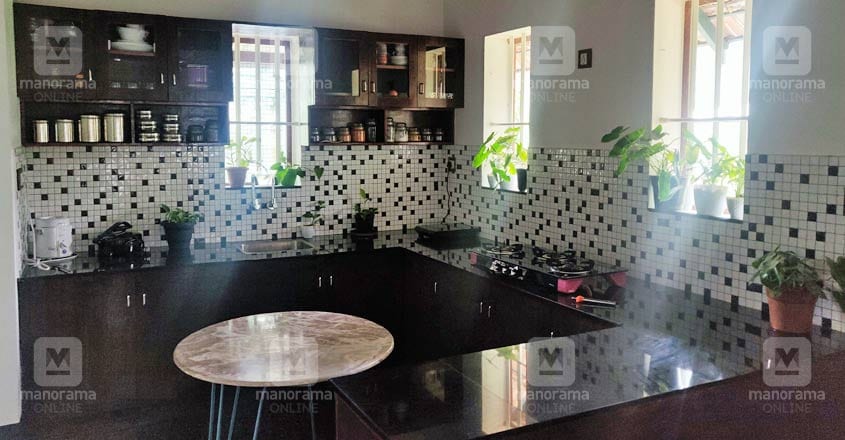 Opting for the power traveling technology to level the ground played a vital role in keeping the expenses in check. It cost just Rs 27 per square feet. The use of concrete is limited in this house. Truss work is done on the roof and is paved with old roofing tiles. Coconut timber, which is relatively cheaper, is mostly used for furnishing. Metal frames are used for doors and windows instead of wooden ones.
Project Facts
Location – Aluva
Area – 1600 SFT
Owner – Aneesh Gopi
Designer – Ramachandra Menon, Menon Associates
Mob – 94465 44968
Budget – Rs 21 lakhs