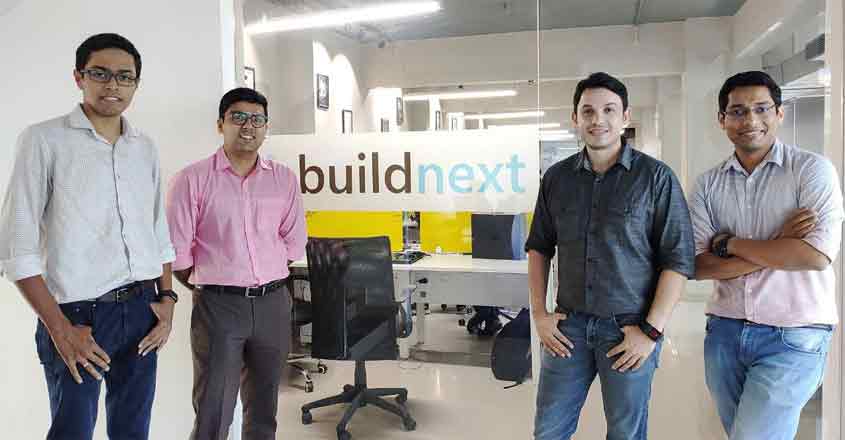 Budget overshoots, wastage of materials, delay in completion and compromise in quality are some of the most detested aspects that often lead to a face-off between a builder and an owner towards the last phase of construction. But, a group of youngsters from Indian Institutes of Technology (IIT), Indian Institutes of Management (IIM), and National Institutes of Technology (NIT) are making that a thing of the past.
Building a house has become a different story altogether now, BuildNext, founded in Kochi, Kerala, by Gopikrishnan V - an alumnus of IIT Kharagpur and IIM Bangalore, and Finaz Naha - an alumnus of NIT Kozhikode and IIM Bangalore, uses virtual reality, data analytics, statistical process control, and supply chain optimisation to revolutionise the construction methodology.
The highlight of the method employed by them is that the cost of construction can be calculated accurately that the estimate prior to the start of construction will never vary with the expenses one would incur at the end of the construction. Another key aspect is the increased information transparency that improves the efficiency of the whole construction process.
Gopikrishnan categorically states that the cost calculated with the help of the technical parameters will never go wrong. "We have our projects underway in various stages across Kerala and in Hyderabad and our experiences show that costing generated by the systems are pretty much accurate."
Watch 3D model of your house and decide
The technology-aided method makes construction cheaper, faster, and better. What helps them ensure faster turn around and higher quality is their emphasis on using lean principles through IT. With a plethora of technology products including, 3D modelling, material database, and project management application employed into planning and assimilation, BuildNext makes house construction as easy as buying a car.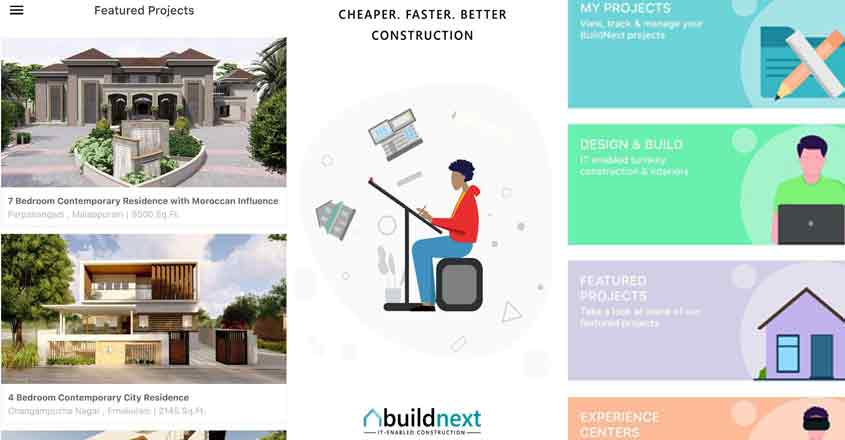 Further, the company has developed a system that generates accurate figures based on the statistics and data received through their mobile app (BuildNext PRO) from various domains involved in the process across all the projects. This helps them precisely cost their future projects and therefore ensures to provide a price protection guarantee to the customers.
The cherry on the cake is the provision to see and customize the final model even before the actual procedure begins full-fledged. Virtual Reality is used to communicate the design in a truly immersive way similar to taking a car for a test drive. This avoids reworks at the site which leads to cost and time overshoots.
The brains behind
As to how the idea sprouted and developed into the concept of BuildNext, Gopikrishnan says it all began from the thought that even though there are so many architects and designers in our state their designs haven't been accessible to common people. "If we look around in India we see more badly designed buildings than good ones. This is because good architectural designs are not accessible or affordable to common people. So to make quality designs accessible and affordable to common people we need scalable solutions and for that, we need to take recourse to technology," he says.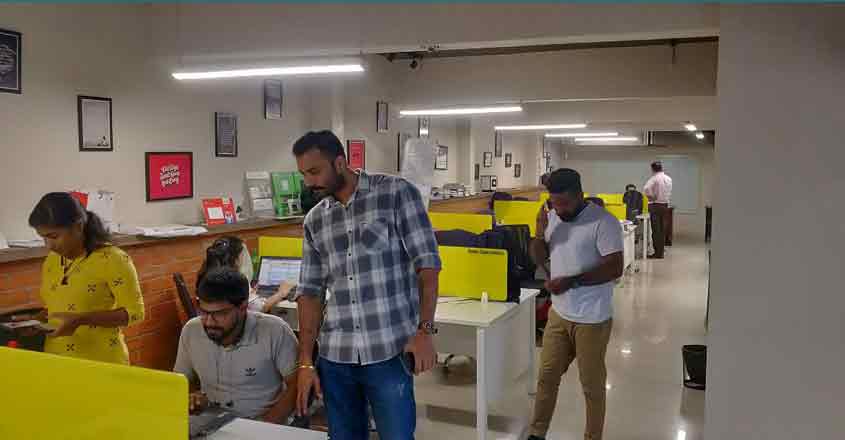 BuildNext was founded four years ago with the aim of using technology to make the construction process more efficient and to improve customer experience. The firm spent most of the first three years in low key mode, focussing on research and development. They started their first project in their own brand eight months ago, and officially launched the construction solution a couple of months later - they have more than 60 projects under various stages operational now.
Gopikrishnan was attracted to the concept of affordable housing from the time he started out as an architect intern. Hi co-founder, Finaz did his graduation in computer science (NIT) and MBA (IIM).They expanded BuildNext by bringing in Nirmal George, a graduate from NIT Kozhikode and IIM Bangalore, as head of operations and Dileep, another NIT Kozhikode graduate, as the lead of technology.
The group distinguished the scalable aspects and non-scalable aspects and tried to figure out the methods to make scalable aspects of building designs accessible to more people. They slowly started building upon the processes and gave shape to what BuildNext has come about now. They are constantly working on new features and are planning to expand to the rest of the country in the next couple of years.