The endangered Asiatic lions (Indian lions) are one of the five majestic large cats that share their habitat in India in addition to tigers, leopards, snow leopards and clouded leopards. India had another premier large cat species freely roaming the subcontinent but it is reported to be extinct since 1952 - the Asiatic (Indian) cheetah.

Unfortunately, the critically endangered Asiatic cheetahs have become extinct in Asia except for a few pockets in Eastern Iran (possibly less than 50-60 individuals may now be living in the wild).

Similarly, although the historic range of Asiatic lions stretched from Turkey across the Middle East into the Indian subcontinent as far as Bengal in the East and stretching south to Central India, they are currently found only in a unique ecosystem in the famous Gir Forest National Park.

The Gir Forest National Park covering an area of approximately around 20,000 square kilometers harbors a population of 523 Asiatic lions, including juveniles, according to the latest 2015 Asiatic Lion Census.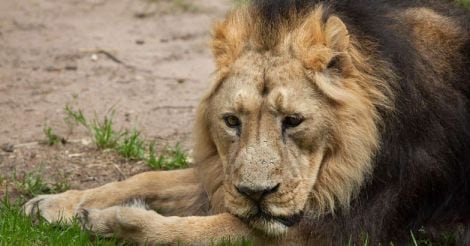 Photo: Getty Images
Undoubtedly, the Asiatic lions (Indian lions) constitute one of the biggest pillars of conservation success for India as a nation when the majestic mammal has become extinct all over the continent of Asia. The Asiatic lions appear in the National Emblem of the nation and are one of the cornerstone species that make India largely unique in the entire planet as a mega-biodiverse nation. The central and state governments deserve huge accolades and appreciations for their efforts in conserving the species in their natural habit with a stable and thriving population and for bringing this majestic species from the brink of extinction.

However, it is to be noted that the Gir National Forest Park is now overstretched with the lion populations to sustain for long. Although some expansion of the habitats in adjoining forested belts has been made by the forest department, much needs to be done. The Indian government must carefully plan for expansion of the lion habitat to secure the long-term future of the species.

Unfortunately, it is at this juncture, narrow politics has come to plague Indian wildlife conservation efforts. There has been a recent hue and cry in some section of the bureaucracy, some Indian parliamentarians and members of the current Indian national government in changing the national animal of Indian from Bengal tiger to Asiatic lion. Tigers are distributed across the nation and are truly national in the spirit of conservation terms since Asiatic lions are only restricted currently to one habitat.

Furthermore, Project Tiger has moved a long way since its inception in conserving tiger habitats across the nation. A shift in policy may dilute these significant conservation efforts and impact long-term conservation of tigers in India.

Meanwhile, the lions have been successfully conserved in India from the brink of extinction and only need additional space to accommodate their increasing numbers. However, the plight of Indian tigers, severely targeted by poachers at one point of time, is more complicated and needs nationwide protection.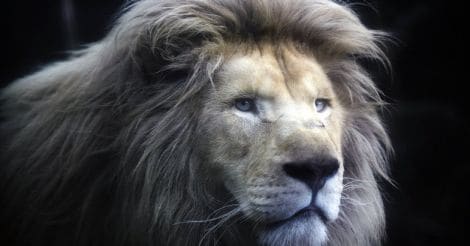 Photo: Getty Images
However, there is more to this unique story of conservation of Indian lions. The Gujarat state government has been zealously guarding any attempt to relocate the excess lion subpopulation to suitable habitats in Western or Central India for keeping the only lion habitat tag. But it needs to be introspected if this is a judicious step from the perspective of long-term conservation.

A large population of a specific wildlife species restricted to only one habitat runs the risk of being wiped out in the future due to a contagious disease or a natural catastrophe (forest fire, flood, earthquake etc) or even due to inbreeding depression and related genetic and ecological bottlenecks.

As the small population of Asiatic lions is slowly showing strength in numbers over the past four decades, additional hunting and breeding grounds will be important for such large cats for their long-term future. Even if relocation outside of the state of Gujarat is strongly resented due to cheap politics, additionally suitable habitats must be identified and developed within the state to accommodate the rising populations of lions.

There are regular media reports from Gujarat regarding lion prides venturing into nearby towns and rural settlements in search of food and water during dry months. Likewise, reports of lions (mostly females, juveniles, and cubs) falling into water holes in the human settlements adjacent to the forest and either rescued or drowned are becoming increasingly common.

Although no strong human-lion conflicts haven't taken shape in Gujarat, all these incidences clearly point out to the fact that the majestic predator wildcat is in dire need for additional space. But it is being seriously overlooked through the narrow lens of unacceptable and cheap politics.

In the past, an excellent captive breeding program for reintroducing Asiatic cheetahs back into wild India had to be abandoned due to the shallow politics played by the Gujarat government. Breeding pair of Asiatic cheetahs were to be procured from neighboring Iran for establishing a new national captive breeding program in India and their experimental reintroduction in the wild in exchange for breeding pairs of Asiatic (Indian) lions. However, the negative politics of the Gujarat government and hindrances put forward to keep Gujarat as the only lion habitat in India and Asia pushed Iran to move out of this excellent Joint Conservation Initiative (JCI).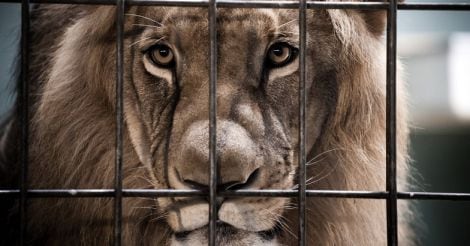 Photo: Getty Images
If this is this attitude of a progressive and a large democratic nation, then no international conservation programs would have been ever successful in the world in the past. The Arabian Oryx, a majestic antelope species, was reintroduced into their natural habitats in the Arabian Peninsula with support from other countries. Attempts to propagate several endangered species like red panda, snow leopard, clouded leopard, tiger, rhinoceros, elephants, various species of deer and birds will not be possible without regional and international collaborations.

The childish and unacceptable attitude towards conservation can not only jeopardize sincere conservation efforts but also prove to be extremely detrimental towards the target species that needs serious conservation efforts to survive in the wild. Hence, it imperative that we get rid of this new brand of narrow politics and selfish objectives and aim for a better world tomorrow.

(The author is a Canada and India based freelance journalist specializing in global geo-political, strategic and foreign policy issues, science & technology and environment & conservation related themes.)