Recreational or sports fishing is a major global industry in developed nations and has a turnover worth a few billion dollars. The industry is large and expanding; and growing exponentially with huge demands for new sophisticated fishing gears, tools, equipment and other accessories.
A popular recreational activity in developed nations, this kind of fishing is practiced sustainably with proper regulations, monitoring, and strict guidelines. The entire industry is very well regulated and managed. The fish harvest process is regularly monitored and scientifically evaluated based on the population dynamics of the target catch species.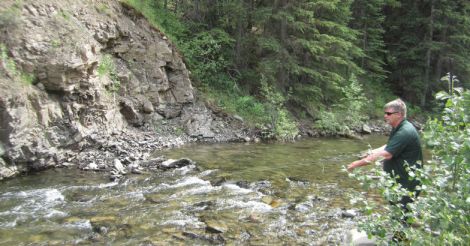 Photo: Saikat Kumar Basu
The most common practice for recreational or sports fishing is capture and release program in which any target fish species below the permitted legal size is immediately released back into the water from where they have been fished or captured. Only a certain target fish reaching a particular acceptable legal size and above are allowed to be retained by the angler. The fish capture number per day per angler, days of fishing in a year, exclusive fishing seasons all are quite well regulated by the corresponding regulatory agencies along with the Fish and Wildlife services or department.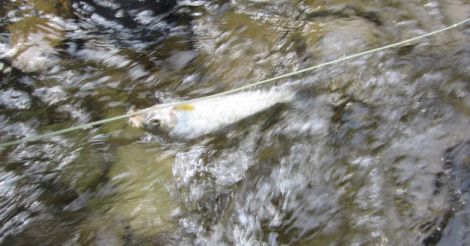 Photo: Saikat Kumar Basu
Any threatened or endangered species is kept outside of any commercial or recreational or sports fishing activities. Freshwater, brackish water, and highly expensive marine sea fishing opportunities are available under a well-controlled license system. Any illegal or non-acceptable activity is traced and the individual is liable for prosecution by law, subject to payment of heavy fines and loss of his/her fishing privileges.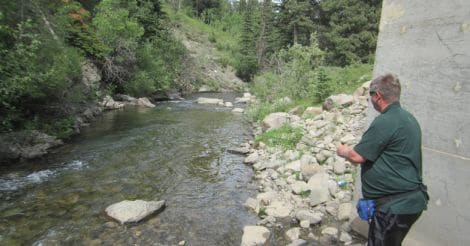 Photo: Saikat Kumar Basu
India currently does not have a well-organized recreational or sports fishing industry suitable for estuarine/brackish water or marine sports fishery. Hence, at this initial stage of development, inland freshwater fishery in managed, artificial freshwater bodies exploiting commercial, edible fish species or non-edible, ornamental fish species could be the best start in developing a promising recreational or sports fishing industry for the future. This can bring in good economic returns for the local economies without any danger of impacting vulnerable, local aquatic ecosystems through callous and non-judicious anthropogenic interventions and legal/illegal commercial exploitation.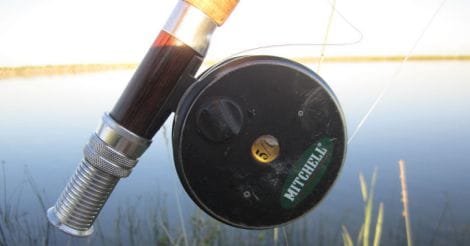 Photo: Saikat Kumar Basu
It will be important to issue commercial, recreational or sports fishing licenses for interested individuals for fishing in designated and certified, artificially managed inland waterbodies. Each angler or recreational fishing enthusiast must hold a special fishing identity card carrying his/her name and address, contact numbers, specific identifiers with a unique identification number stored in a secured databases for quick future reference, spot identification and transaction. Such fishing license could be annual, biennial or could be issued for four, five or six years based on the policies of the local administration and environmental and ecological regulatory agencies depending upon the demands of recreational or sports fishing in the country.
India is now being projected as a major powerhouse for global manufacturing destination or hub, after China; under the new and innovative Make in India initiative. India holds huge potential for developing into an important manufacturing hub or destination for recreational or sports fishing gears and related fishing equipment (different types and grades of fishing rods and lines, hooks, barbs, fishing spears, harpoons, artificial baits, flies, weights, sinkers to name only a few items), various recreational or sports hunting tools and instruments like hunting guns and rifles, knives, tents, uniforms, jackets, coveralls, caps and hats, sports cameras, binoculars, sunglasses, trekking gears and instruments, backpacks, hunting decoys, safety gears, GPS instruments, fishing boats, trailers or recreation vehicles or caravans, various floating fishing platforms or stations, swimming gears, animal models, taxidermic products, armors to everything associated with recreational or sports fishing and hunting.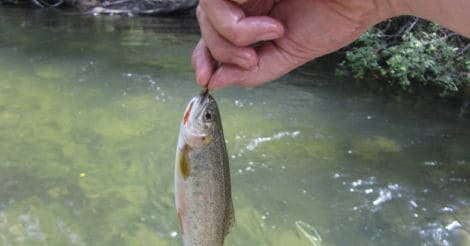 Photo: Saikat Kumar Basu
Manufacturing being competitively cheaper in India, production of recreational or sports fishing and hunting gears, equipment and accessories can open up a big manufacturing industry within the nation. Such products will have high demands in the international markets and will slowly develop local and regional markets too as recreational or sports fishing become popular and affordable within India.
These recreational or sports fishing and/or hunting equipment, gears, and products could be easily exported to western nations under the newMake in India initiative and can help India in becoming an important trading partner in the international niche markets for recreational or sports fishing and/or hunting industry worth few billions of dollars. Furthermore, it will add to the local employment at the national and local level, bring in much needed foreign exchange and can also attract Foreign Direct Investment (FDI) due to the cheap but high quality, skilled labor force that India provides.

It can also help build tourism centers in and around popular sports fishing destinations just like Medical and Ayurvedic tourism have done. This will certainly add to the incomes of the local fishermen's development societies or cooperatives as a commercially successful enterprise for many unemployed or underemployed local youths across the country. A fishing enthusiast, whether an Indian citizen or a foreigner, is a just like any other regular tourist visiting a specific tourist spot or destination and will need food and accommodation in the same way. As a consequence, there is an opportunity for the growth and development of a subsidiary hospitality industry (such as rental houses, guest houses, hotels, motels, tour and travel operators, eateries, pubs, cafés, restaurants, caterers, bakeries and confectionaries, tourist cabs, buses and other vehicles suitable for the purpose of transportation) along with the recreational or sports fishing industry.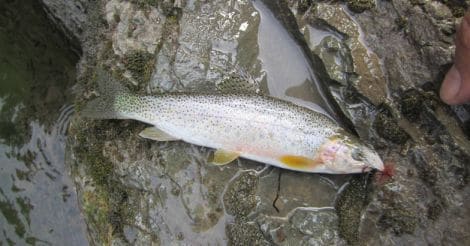 Photo: Saikat Kumar Basu
This will also boost local markets for adequate food supply for the visitors and tourists and other related vendors to make a living in the process and help in building and substantiating the local economy. This can open India as a new recreational or sports fishing tourism destination for overseas fishing enthusiast and anglers interested in catching large trophy fishes in tropical and sub-tropical environment. Therefore, recreational or sports fishing has great promise for India as a new recreational sport as well as a new platform to boost the local economy as an emergent national industry.
(The author is a Canada and India based freelance journalist specializing in global geo-political, strategic and foreign policy issues, science & technology and environment & conservation related themes.)