Make in India initiative is undoubtedly a great idea, but a 'clean India' and 'green India' is as important as an economically emergent India, more so because India has such a huge population. Without giving priority for environmental protection, a 'great India' can only be a distant dream.
But to achieve this, we need to work diligently towards a greener India. Latin American nation Cuba serves as a highly respectable international model by transforming its economy towards sustainable agriculture through both urban and rural greening program during the special period regime. Cuba has been an important ally of the former Soviet Union during the Cold War era.
Also read: Bridging the gap between economy and ecology
Post-Soviet dissolution, Cuban economy being heavily dependent on the Soviet oil and gas resources, suffered drastically due to lack of credible supply. Cuba was also severely impacted by several economic sanctions imposed by the then US administration due to deteriorating diplomatic relationship between the two nations as a result of strong ideological and geopolitical differences.
Also read: Coordinated effort of govt, NGOs needed for conservation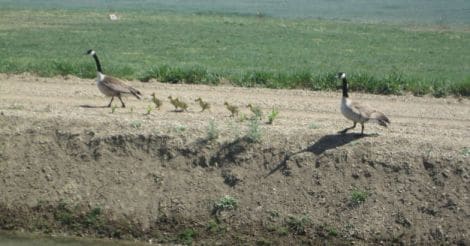 Photo: Saikat Kumar Basu
As a consequence, Cuban economy suffered heavily with the whole nation almost coming to a standstill. However, the Cuban administration came up with an excellent back up plan transforming their nation through extensive organic farming, sustainable agriculture, urban and rural greening projects, social agro-forestry and reduced use of fertilizers and pesticides, substantially reducing oil and gas usage and other external non-renewable energy resources to curb dependency on other nations for supply of oil and gas, agro-chemicals etc.
The Cuban government made it a priority and national policy that every free and available space in the country, whether rural or urban, was dedicated extensively towards sustainable agriculture, urban vegetable and crop production projects, organic farming and some sort of food production schemes. Within decades, Cuba became a global pioneer in sustainable agriculture and in establishing a greener and cleaner economy.
Public transportation, public health services and public education system was revamped to meet the growing needs of the nation. The result: Cubans survived one of the worst man-made economic crises that lasted for decades. It changed Cuba and the Cuban people for ever.
Another great example of sustainability has been developed by the tiny South American nation of Costa Rica, where a significant portion of their GDP is dedicated to ecological sustainability and environmental restoration. This has made the environment friendly nation as one of the largest destination for eco-tourists, wildlife tourists and adventure tourists in large numbers turning into one of the biggest foreign exchange earner for the nation.
Our tiny, picturesque Himalayan neighbour Bhutan is yet another example of a greener society and greener economy. Any Indian who has ever traveled in a vehicle from West Bengal into Bhutan will understand what I mean just by looking at the density of the trees in the mountains along the road! Bhutan is also heavily dependent on international tourism.
But the Bhutanese government is extremely vigilant on the number of tourists visiting the nation annually by putting a very high tourism price tag per day to keep the numbers under control while sustaining their national economy.
Recently, Bhutan has withdrawn from a joint proposal of enhanced connectivity within South Asian nations out of concern for their local environment being overrun by increased number of vehicles to move in and out of Bhutan as per the conditions of the connectivity agreement.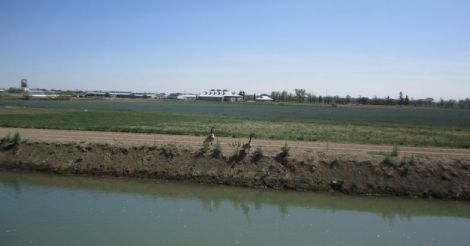 Photo: Saikat Kumar Basu
The Cuban experience is an outstanding example what could be achieved if we really wish to transform our societies to green societies and our economy into green economy. For a vast nation with a huge population as an emergent global economy, it is not practically possible for India to completely transform into a green society and green economy overnight.
However, there are great opportunities to make our joint vision of 'great India' possible by taking the first step in developing a greener India for sure. One may ask how this apparently impossible dream could be made possible in our life time? The solution is right in front of us if we care to look a little beneath the surface. The example of the Indian Railways deciding to use its unused land resources for generating farm products is one such pertinent example in front of us.
If the central and state governments, union territories, municipalities, corporations, panchayats and private enterprises start looking into their unused available land resources across the nation and use them either for vegetable or crop production, horticulture, ecological restoration, urban and rural greening projects, wetland and fisheries development, small green recreation areas, parks and gardens, that could transform India within a decade in terms of greenery and better environment.
India has been struggling for long in maintaining a significant forest cover for the nation. The rising population as well as the need for sustained economic development in the form of infrastructure, agriculture and industry have resulted in severe encroachments of the virgin forests of the nation.
Nonetheless, approximately 22% of the nation is forested, making India among the top forested nations of the world. Our target should at least in dedicating 25% of total land areas to forestry. Forestry still continues to serve as one of the major rural industry for the nation and caters to the daily needs of millions of Indians. Almost every state and union territories of the nation have been showing some form of degradation of the forests due to several natural and anthropogenic factors, which is beyond the scope of discussion of the current article.
The broader point to highlight is that India needs to protect the surviving forests with priority and look for newer opportunities to add greenery to the map of the nation. While it is quite impossible to add new natural forests to the nation; the only option remains in developing a greener India is through developing artificial forests.
It is absolutely important to identify any available unused space of the nation and dedicate that to greenery as mentioned above. All agriculturally unsuitable lands, abandoned mines and industrial sites, passage along the highways, dividers, ditches and rural pathways should be subjected to some form of greening projects in the form of generating artificial forests or bring them under the realm of Participatory Social Forestry (PSF).
Indigenous species should be included in such greenery projects avoiding exotic species to the best of the situation available. Concepts like Participatory Forest Management (PFM) and Joint Forest Management (JFM) have found considerable success in the past in various forest belts of India where the rural resident and indigenous communities were included as stakeholders in forest generation and forest management activities.
Such already successful and well established processes and mechanisms need to be revived under a new national forest policy for the nation. Rural India has much to offer when it comes to increasing forest cover for the nation and it can also cater to their immediate needs for food, fodder, forages, fuel and fertilizer. Joint participation in national forest management, if followed enthusiastically will not only help in increasing forest cover for the nation but will also help in curbing poaching, trafficking of live and dead wildlife and wildlife products, stealing and illegal trade of major and minor forest produces and products through less dependence on forest resources with additional vigilance and monitoring of the local forests.
Urban greening projects start with proper education and awareness of the citizens. We all need to understand that Indian towns and cities cannot just grow indefinitely without accommodating open green spaces and water bodies for their long-term sustainability.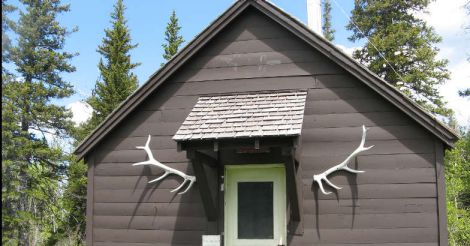 Photo: Saikat Kumar Basu
Care must be taken and experts should be consulted in selecting the right plant species for the urban greening projects. Wrong and inappropriate species planted will only add to the pain of the city developers and ordinary citizens being either penetrating deep into sensitive city infrastructure and causing problems or will be easily uprooted during a flash flood or cyclonic storm as was exemplified numerous times in case of cities like Chennai and Kolkata.
Beautification of the cities and towns in India need to be done in line with long-term sustainability and keeping in mind the question of ecological sensitivity. Roof top gardening and rain water harvest has been becoming increasingly popular around the globe and such sustainable experiments could be easily conducted in Indian towns and cities too. Waterbody development and management in the urban environment is absolutely important as part of any modern-day city planning. They serve as the reservoirs for excess water during the monsoon as well as yearlong absorbent of pollutants accumulating in the city atmosphere in addition to serving as quality recreation areas for the city dwellers and residents.
In conclusion, we can say that the canvas is big and we, as ordinary citizens, have the brush with the green paint in our hand to make our city as well as our country green and beautiful. The choice is strictly ours. If ordinary people are conscious about the health of their surroundings, the local administration as well as the government, is bound to yield to the need of the people. The journey of developing a 'great India' thus passes through the alley of a greener India.