"The history of men's opposition to women's emancipation is more interesting, perhaps, than the story of that emancipation itself."
-- Virginia Woolf
Of the many gendered spaces around, none is so prominent and explicit as the Indian film industry, particularly in the southern states. This is one territory that is tyrannically centered around the powerful male. The current controversy surrounding the Malayalam movie industry has brought to light, among other things, the question of gender equality or rather its conspicuous absence. In fact, in the recent incident, what is more disturbing than the sexual assault on a leading lady of the industry is the shameless indifference its gentlemen have displayed about it.
Imagine how these honorable men would have reacted if a leading male actor was physically assaulted by hired criminals. And if the suspicion falls on an actress, will they protect her as vigorously as they did the other day? Will they angrily shout at the media for asking unnecessary (discomforting, rather) questions? And to think that there are two MLAs and one MP (all three belonging to the proletariat left front) in the fold, who too are only eager to hush up the scandal.
Read: AMMA presser turns out to be high drama event | Video
Women in Cinema Collective to take legal action against victimization of actress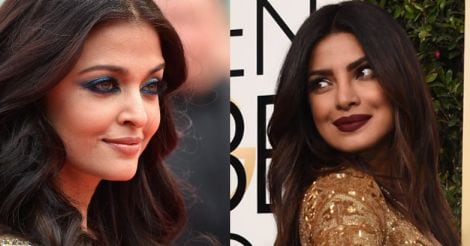 Aishwarya Rai, Priyanka Chopra
That the women in the industry are second citizens is a universally recognized fact. There is no equity of pay or status. There might be a few occasional exceptions in an Aishwarya Rai or a Priyanka Chopra, but as in grammar, here too, exceptions only (and always) reiterate the rule.
This patriarchal domination cannot be justified as a mere reflection of the realities of our world. The truth is that movie land is more patriarchal than the rest of our society. There's also the charge that it's an undemocratic space, what with a handful of people controlling the whole industry like a clan or a fiefdom. If anyone dares to challenge the existing power equations, he or she will face the consequences, ranging from sidelining to annihilation. Even Thilakan, one of the greatest actors of all time, had to face the royal fury at the fag end of his life for standing up to the big ones.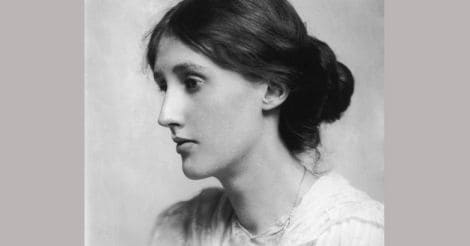 Virginia Woolf Photo by George C. Beresford/Hulton Archive/Getty Images
Almost a century ago, Virginia Woolf, in the now famous feminist text titled A Room of One's Own, speculated what would have happened if Shakespeare had an equally talented sister (Woolf names her Judith), who tried to follow his footsteps and become an actor-writer. It's a beautiful and insightful passage, but with a tragic conclusion. Her parents would have dissuaded her from pursuing any artistic impulse. Society would have placed all kinds of hurdles before her. The men wouldn't acknowledge her talent. Sooner than later, some 'actor-manager' would 'take pity' on her. In the case of Judith, "she found herself with child by that gentleman and so – who shall measure the heat and violence of the poet's heart when caught and tangled in a woman's body? – killed herself one winter's night…"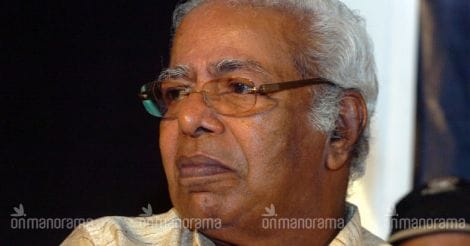 Thilakan
The streets of Kodambakkam or Kochi too have several such stories to tell. Of course, things have changed for the better in recent times, but the situation is still far from fair. The real problem here is that the industry sees women primarily as bodies, dispensable once the utility value gets over. Our heroes age like wine, but our heroines get upgraded (downgraded, actually) to mothers and grandmothers.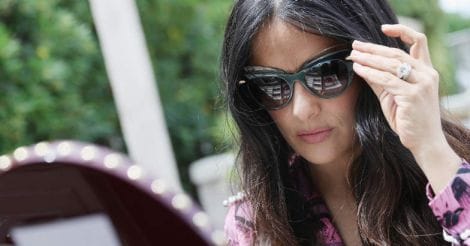 Actress Salma Hayek in Cannes, France. Getty Images
Salma Hayek's statement, that "the only kind of movie where women make more than men is the porno industry," points to the fact that the only capital (of a relatively higher value) that women possess is the body. If pornography is an extreme form of objectification (and commodification) of a woman's body (Andrea Dworkin calls it 'Men Possessing Women'), milder means are the familiar fare in mainstream movies. The blockbuster hero is usually an alpha male, who practices and spews misogyny (even when he condescends to protect and help). And any woman gets significance only in terms of her relationship with that hero.
If this is the status of women on screen, it's even worse, off it. There she's simply invisible or even absent. There are very few women technicians, let alone creators around, and for a woman to succeed in the industry, other than as actors, is quite unusual or almost impossible. When the production line is almost entirely managed by men, when they alone constitute the producer-distributor-exhibitor network, patriarchy as well as its offshoot misogyny, becomes the norm.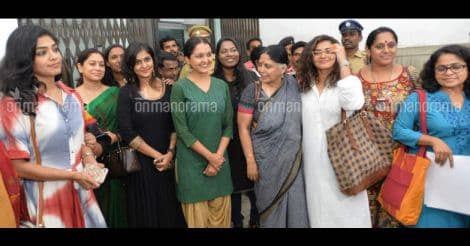 Memebers of the Women in Cinema Collective after a meeting with chief minister Pinarayi Vijayan.
The recent initiative called 'Women in Cinema Collective' is a crucial step towards gender equality, but one umbrella organization alone cannot ensure it. Not to mention the likely attempts, direct and indirect, by vested interests at stifling it. The real and only solution is to have more women in the creative, technical and commercial processes of moviemaking.
We need to have more women writers to talk about women or about the world seen through a woman's eyes, rather than let our male writers imagine it every time. We need to have more women as directors, technicians, producers, distributors, regulators and so on. There was a time when all professional fields were dominated by men. Through relentless efforts women have managed to enter every other field. It's high time they breached open this last male bastion as well.
(The author is associate professor in the department of English at St Berchmans' College, Changanassery. A bilingual writer, public speaker and translator, he is an active presence in the academic circles of Kerala. Views are personal.)
Read more: Columns | Critical Soliloquies