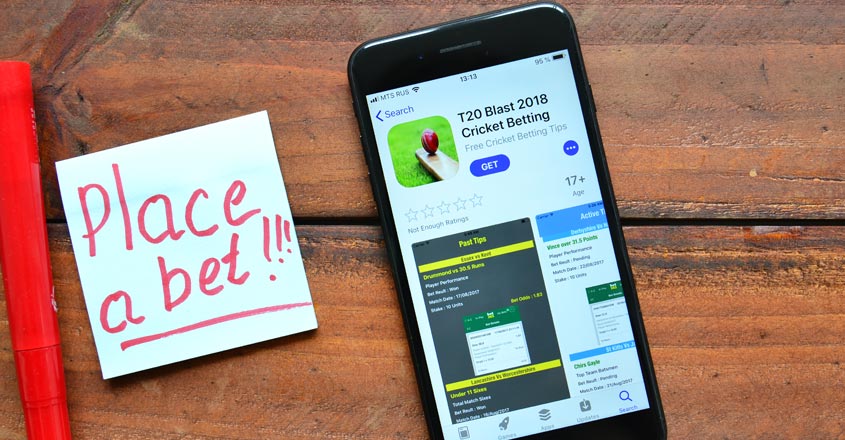 A game of chance is defined as an activity whose outcome is decided by a randomising device and on which contestants may wager either money or something of monetary value. Most common types of such devices are roulette wheels, playing cards, spinning dice etc. Here the outcome is determined solely by chance and is not dependent on the skill of the individual contestant. Lotteries of various types that are popular in our country constitute the most visible example of a game of chance.
Wikipedia defines Gambling as wagering of money or something of monetary value on an event whose outcome is uncertain, with the primary intention of winning money or material goods. This can involve any activity whose result cannot be predicted and hence spreads across a gamut of enterprises involving all spheres of human life. However, the most organised form of gambling, outside of games of chance, is seen in sports, both on account of popularity of the events as well as due to the unpredictability involved.
Betting in sports invariably involves predicting the winner in the contest. However, this is not as simple or straightforward as the bookmakers, through whom the bets are placed, decide the odds involved, which can fluctuate depending on the stage of the game in progress. In countries where betting is legal, bookies publicise the odds at a given time, based on which punters can wager money. There would always be a favoured side who would be offered lower odds than the opponent. Thus a person who places money on the underdog stands to gain more money if that side wins than a bettor who put his money on the favourite.
Left to itself, betting might appear as a rather harmless activity, except for its potential to burn a big hole in the pockets of those who develop an addiction towards it. Gambling is considered as a recreational activity in many countries where the associated industry is allowed to function under strict control and supervision. Certain cities such as Las Vegas, Macau and Genting have flourished on account of this industry alone. Even a country like Singapore, which had earlier seen this activity as ruinous to common folk, decided to tap into its revenue generating potential by setting up casinos, seeking to lure persons with fat purses to splurge in them.
Danger
However, there lurks a greater danger with betting in sports, that it can lead to corruption within the game. There have been instances where bookmakers lured players taking part in the events to underperform so that they could reap in large profits. Since the amounts involved are invariably huge, the players who are willing to sell themselves to the bookies are offered big sums in return for throwing away the game. Such fixing of games by bookmakers brought disrepute to the games involved besides destroying the careers of players who fell prey to the temptations offered to them by the unscrupulous elements.

In India, betting is legal for horse racing and there are authorised bookmakers who run these operations. These bookmakers are under the control of the respective Turf clubs, who in turn, come under the Turf Authority of India. Each of the seven turf clubs have their own rules and regulations and a fair amount of autonomy in conducting their operations. As per the Indian Constitution, state governments are vested with the powers to legislate on matters relating to betting and gambling and hence each state can frame laws in this regard. Traditionally, governments in India have been loath to allow gambling and betting for fear that such activities might lead to destruction of wealth and peace in society.

Of late, there has been a demand to allow betting in cricket, which is, without doubt, the most popular game in the country. This measure was earlier suggested by Justice Lodha as part of his recommendations as head of the Supreme Court appointed committee for suggesting reforms in the Board of Control for Cricket in India (BCCI). Ajit Singh Shekhawat, the head of Anti-Corruption Unit (ACU) of the BCCI, has also come out with a statement seeking laws for making betting legal, along with provisions for punishing match fixing and related corrupt activities. Since illegal betting and its cousins, match fixing and spot fixing, have cast a shadow around the fair name of the game, these suggestions warrant a serious discussion.

It is an open secret that there exists a parallel industry of betting in cricket, which is entirely illegal and operates underground. James Astill, who headed the New Delhi bureau of the noted publication "The Economist", gave a graphic description of the functioning of betting syndicates in the country in his eminently readable book "The Great Tamasha". As part of his research for this book, Astill visited the den of a middle level bookmaker, who controlled a network of illegal bookies spread across many states. He had estimated that the profits earned by a middle level operator during an event like the ICC World Cup would run into millions of dollars, which would give a fair estimate about the total amount of money involved in this business, which is conducted completely outside the purview of law. The book also quotes the operator as saying that the entire operations are controlled from abroad by a crime syndicate whose name he is afraid to even disclose and who is said to possess the ability to influence the results of matches.
Hansiegate
Allegations of involvement of top players of the country in match fixing began to emerge from the second half of 1990s onwards, but they came to light only after South African captain Hansie Cronje was caught on tape discussing finer details of operation and remuneration with an illegal bookmaker in 2000. The investigations that were conduced by the Central Bureau of Investigation (CBI) led to the BCCI taking action against four players and the team physiotherapist. While former captain Mohamed Azharuddin and Ajay Sharma were banned for life, Ajay Jadeja and Manoj Prabhakar were suspended from taking part in the game for five years. However, the BCCI later revoked the ban on Azharuddin, after a criminal court dropped proceedings against him based on lack of evidence.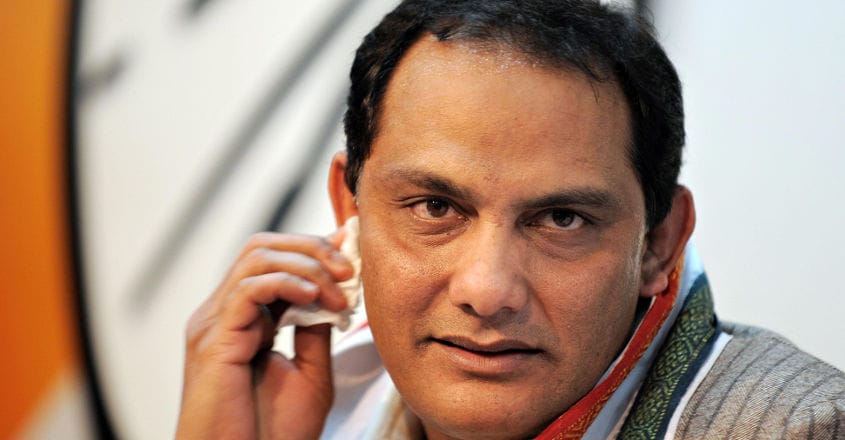 The spot-fixing scandal that broke out during the 2013 Indian Premier League (IPL) saw action being taken against a host of players including Kerala pacer S Sreesanth. In this case also the trial court quashed the First Information Report (FIR), but the BCCI refused to lift the punishments awarded to the players and has only recently reduced the life ban slapped on Sreesanth to suspension for seven years.

The failure to sustain these cases in courts of laws should not be seen as an indictment of the agencies that conducted the investigation. Instead it points towards an inadequacy of the extant laws governing the subject. The Public Gambling Act of 1867, which governs activities of this nature, is archaic and out of tune with the present. The provisions of Indian Penal Code (IPC) under which the players were charged primarily deal with cheating through dishonest concealment of facts, which is extremely difficult to sustain in courts as there would exist doubts as to who was cheated. It is also not possible to bring cricketers within the definition of public servants so as to classify the offence under the category of corruption, though there is little doubt about the corrupt practice involved. Hence there exists an urgent requirement for drafting fresh statutes with the intention to curb match fixing by making it a criminal offence.

The suggestion of Justice Lodha and statement of ACU head of the BCCI have to be seen in the prevailing context where there exists a flourishing underworld controlled business of unregulated betting coupled with absence of laws for punishing players involved in match fixing. These two go hand in hand not only in promoting corruption in the game, but also ensuring that the entire turnover of the betting enterprises remains within the clutches of crime syndicates whose tentacles are spread across many countries. The present system does not make provision for any legal recourse to a person cheated by the betting companies either. Actions taken to curb such illegal betting and related corrupt practices would not fetch worthwhile results unless these basic fault lines in the system are rectified.

The Supreme Court had, vide deciding the issue of legality of gambling in horse racing, held that it is not illegal to bet on horse racing as it is a game "where winning depends substantially and preponderantly on skill" (Dr K. R. Lakshmanan vs State of Tamil Nadu). The apex court had drawn a distinction between games of chance where winning is based solely on fortuity and games of skill where success is determined by various quantifiable factors. It can said without any hesitation that cricket is a game of skill where the side that exhibits superior abilities on a day would emerge successful. Further, lotteries, which come under the category of game of chance, have been allowed in almost all states of the country. Hence there cannot be any moral or legal obstacle to legalising betting in cricket.

To conclude, legalising betting in cricket would help to bring a multi-million dollar industry into the open and subject it to required oversight by the regulatory bodies. It would also help to bring in more transparency into the functioning of bookmakers, besides helping government to generate resources worth thousands of crores of rupees in the form of taxes. This will also provide some solace to the honest gambler who is presently at the mercy of betting syndicates. However, this should be coupled framing statutes aimed at tackling the menace of match fixing by making this a criminal offence. These measures are required to be initiated urgently as the credibility of the game is at risk of suffering severe damage from the twin menaces of betting and match fixing.

(The author is a former international umpire and a senior bureaucrat)