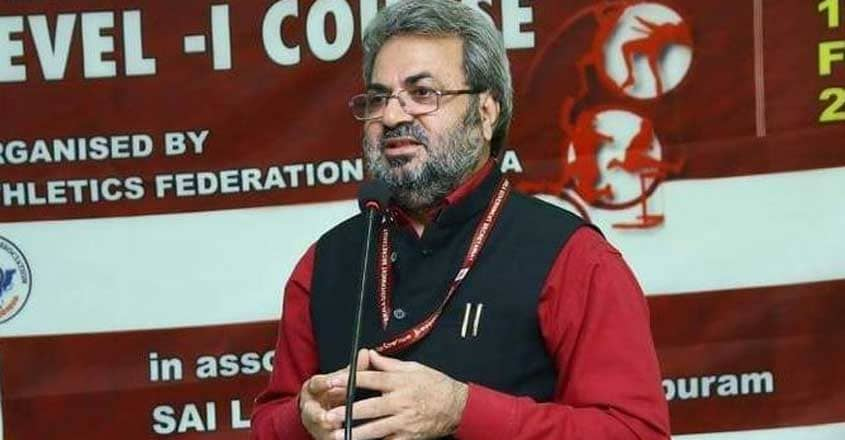 Chief Electoral Officer Teeka Ram Meena on Friday came down heavily on communal organisations like the Nair Service Society (NSS) and the Sree Narayana Dharma Paripalana Yogam (SNDP) and warned that he would invoke the Model Code of Conduct if they cross the 'lakshmanarekha'.
"These charitable organisations have been formed specifically for the welfare of their community members. I am sure their bylaws will not have political activity as one of their objectives," the CEO said, and added: "But if they have political intentions, they simply will have to register as a political party."
Meena said that the Model Code of Conduct disapproves of non-political organisations making appeals against certain political parties or candidates.
"Everyone is entitled to their freedom but no one has the right to transform the election arena into a battleground of caste and religion. If people don't keep their limits, the election process will descend into anarchy," Meena said.
In a lighter vein, he said it was alright when the NSS spoke of "samadooramam" (equidistance). "Things turned dangerous only when they spoke of sharidooram (right distance)," Meena said with a smile.
The CEO, however, said he was yet to receive any complaints against the NSS or any other such organisations.
CPM state secretary Kodiyeri Balakrishnan had on October 17 said that he would lodge a complaint with the Election Commission against the NSS for urging people to vote in the name of caste.
After the NSS general secretary G Sukumaran Nair made the 'right distance' declaration, the Thiruvananthauram Taluk NSS openly pledged support to the Congress candidate in Vattiyoorkavu.
Provoking the CPM, the NSS Taluk Union had also begun squad work for the Congress candidate.
Meena sidestepped questions on whether he would take suo motu action against these organisations.

"I will look at the complaints when I get them, examine the content, see what is objectionable in them and only then will take action," the CEO said.
Meena was also critical of political parties.
"Why should they go and fall at the feet of caste outfits," he asked. "If this is encouraged, then this will turn out to be a caste election," he said.
He also touched upon the Sabarimala issue, which was a major issue during the Lok Sabha polls. "As I had said during the Lok Sabha polls, there is nothing wrong in speaking about Sabarimala. My objection was against the using gods to garner votes. It is high time we saved our gods," Meena said.
The Election Commission had also looked into the charges of bogus voters in Vattiyoorkavu and Konni.
Former MLAs K Muraleedharan and Adoor Prakash had alleged that there were over 10,000 double entries each in both these constituencies.
Teeka Ram Meena said 257 double entries were detected in Vattiyoorkavu.
As for Konni, the verification is still on. But he said that the numbers would not be as high as alleged by Adoor Prakash.
Even while conceding that double entries were detected in electoral rolls, the CEO said that political parties should cooperate if such defects were to be completely rooted out.
"I have always told political parties to appoint booth level agents to vet the electoral rolls. No political party has responded," Meena said.