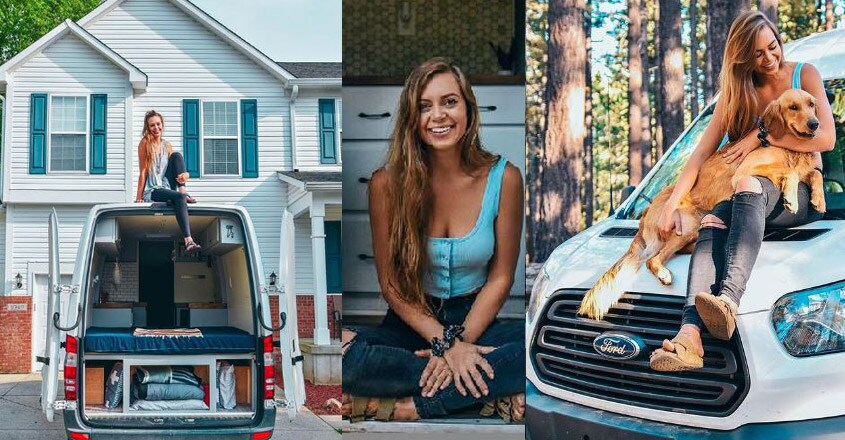 Almost everyone has dreamt of quitting their jobs for setting out on journeys, at least once. Sydney Ferbrache, a 24-year-old lady from Indianapolis USA, turned that dream into reality and dumped her partner to take her dog along. Her pet Ella accompanied her on all her journeys.

Though she travelled alone, Sydney had initially planned the journey with her boyfriend. They had even shared expenses to buy a Mercedes-Benz van for the trip and spent additional amount of money to renovate it.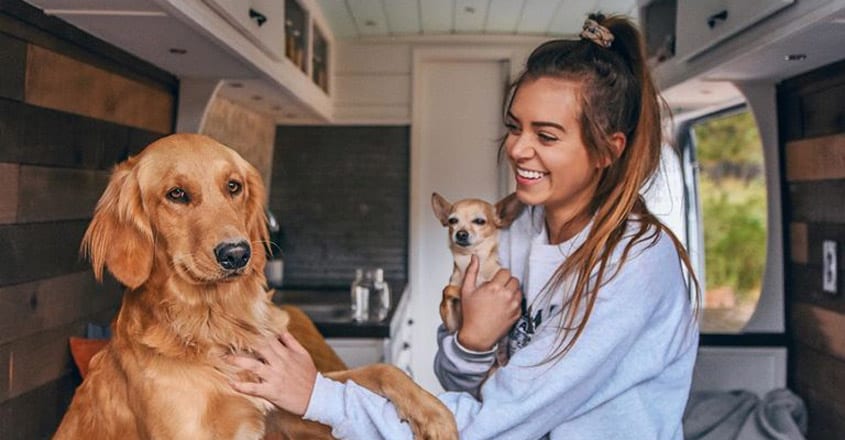 Their trip was scheduled to start in September 2017 but Sydney, in the last moments, realized that her boyfriend was not somebody with whom she could spend weeks on the road. Immediately, she ended their relationship and decided to go on a solo trip.
Sydney allowed her boyfriend to keep the Benz van and returned to work to make money for her journey. She changed jobs thrice and even engaged in extra work during free time to save enough money to fund the trip.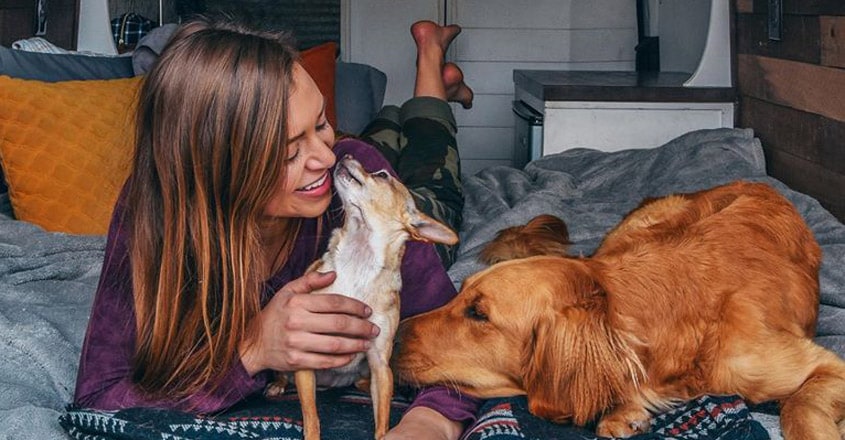 Finally, Sydney made equivalent to around Rs 17 lakh and bought a Ford van in May 2018. A king-size bed, toilet, and other facilities were arranged inside the vehicle and over the next one year Sydney travelled to 20 places including Montana, Utah, Arizona, California, and Oregon in the USA and Quebec in Canada.
The expenses during the journey were met by accepting advertisements on her website and affiliate marketing. Sydney also shared details of her journey on her Instagram page titled, 'divine on the road.'