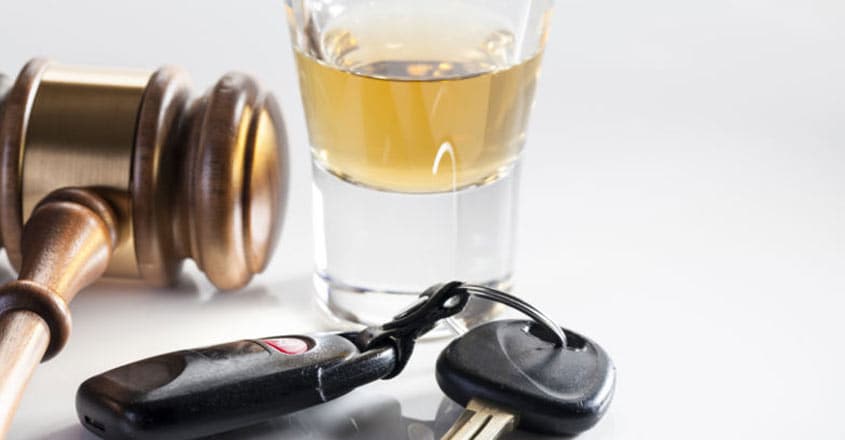 As the spotlight is on Kerala bureaucrat Sriram Venkitaraman who has been booked under a non-bailable offence over a motor vehicle accident in which a journalist was killed, public who have a hazy knowledge of relevant rules could be curious to know about them. It is alleged the IAS officer was even drunk when he was at the wheel and related rules on that count too apply in his case.
The Motor Vehicles Department and the police have time and again warned the public against drunken driving. However, several people give little heed to this directive and hit the road sozzled. And they often end up causing accidents.
The Kerala Police said that Saturday's accident in Thiruvananthapuram was the result of such a callous attitude taken towards drunken driving.
If such an accident happens, then what are the maximum punishments handed over as per the Indian Penal Code (IPC)?
If a person drives recklessly in an inebriated state and causes the death of an individual unintentionally, then the three IPC charges of 304 A, 279 and Motor Vehicle Act 185 can be slapped on the accused.
However, if it is suspected the person was drunk during the time of the accident, then he or she should be checked using the breathalyser as per the 203 and 204 sections of the Motor Vehicle Act. If it was proved that he/she was drunk, then the person should be made to undergo a medical check-up.
The person has to undergo the medical examination within 12 hours of the accident.
If drunk-driving causes death, then a case as per IPC section 304A (causing death by negligence) would be filed. The accused can be jailed for up two years for culpable homicide not amounting to murder and slapped with a fine. The accused would also be slapped with IPC Section 279 (rash driving) for which he or she can be jailed for six months or slapped with a fine of Rs 10,000 or both.
In the Thiruvananthapuram's accident, the police have taken a case as per the IPC 304 for manslaughter. If this is proved in the court of law, a jail sentence of up to 10 years might be awarded.
If the person appeared to be drunk primarily, the police should send the person for medical examination. If the person refuses to give blood samples, then the police can arrest him or her and take the sample. If the alcohol content in 100 ml of blood was found to be 30 mg, the person would be held as accused for offence that warrants six months of imprisonment or Rs 10,000 fine.
However, the 30-year-old motor vehicle law is set for a major overhaul as the Parliament recently passed the Motor Vehicle Amendments Bill 2019. It proposes higher penalties for existing traffic violations.