What would purists call an American muscular Jeep that fell for a Italian gracious Fiat? Renegade of course!
The Jeep Renegade is expected to hit the Indian market with an enticing Rs10 lakh price tag, thanks to concessions in excise and other duties because there is no import involved. This would be the second Jeep product that is entirely made in India, the first being CSUV, which would cost Rs19 lakh and hit the markets by the middle of 2017. The Renegade is expected to arrive by the end of 2017 while big brothers, Wrangler and Grand Cherokee, are to arrive this year.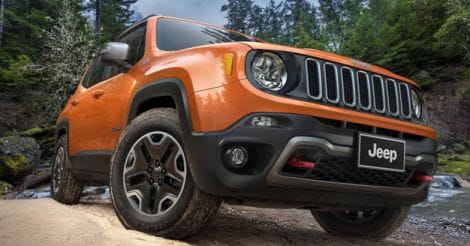 Jeep has big plans for India where the brand 'Jeep' still evokes passionate emotions even though the firm had exited the nation long before. More than a brand, Jeep has become a synonym for a class of vehicles. The thrill of the Jeep is so convincing that five-decade old Mahindra variants still command decent prices, and respect, in the market. The fact that Mahindra Thar retails for about Rs10 lakhs would have prompted Jeep to vie for the market with a Rs10-lakh product that would be loaded with better, contemporary features. Doing so would definitely enhance competition in the market, which is ruled by the Mahindras for now.
The buzz is that Jeep Renegade would be retailed for Rs10 lakh for the base (two wheel drive) version while the costliest variant (with all wheel drive option) would cost a maximum of Rs15 lakh.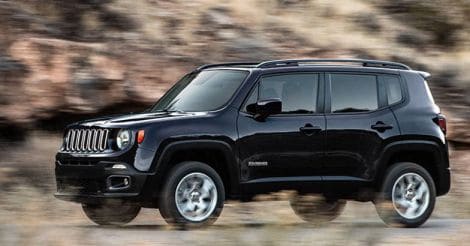 Renegade was first featured in the Geneva Motor Show as an SUV. It shares components and platform with the Fiat 500X and went into production in Italy in 2015. It therefore may be considered as a new-generation Jeep.
Jeep Renegade can very well compete with the Duster or Terrano in proportions and is more than four meters long. It retains many of the Jeep characteristics of the forties, but is also modern. The Italians have to be given full credit for designing the Renegade, which is one standing example of harmony of design and performance.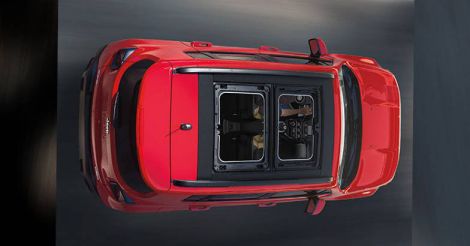 While the grill and rounded headlamps are throwbacks in time, all other characteristics echo the Renegade's market position as a new-generation SUV. The inside is plush, modern and contemporary and luxury is accentuated with digital bells and whistles. Seats give you enough real estate to travel in space and the vehicle could be powered by the 2000CC Fiat Multijet while other engine variations could also be tried.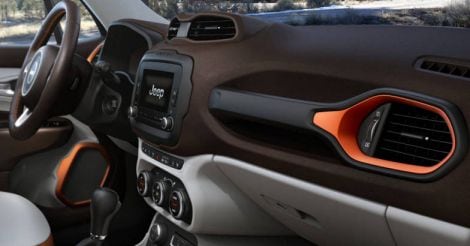 The small wide four-wheel drive platform offers traction expected from a true off-roader. Standing by at the beck and call of the driver, modern electronic drive capabilities transform the vehicle from a two-wheel-drive soft roader to a four-wheel-drive mean machine when the need arises. After all, pugnacious flexibility is the hallmark of the true 'Renegade'.