The Basheerian mirth is back on stage. A Chennai-based theater group has fused two gems from Vaikom Muhammad Basheer's oeuvre into a play titled 'Moonshine and Skytoffee'.
The 90-minute play draws from the evergreen 'Premalekhanam' and 'Mucheettukalikkarante Makal'. The unparalleled love stories have been cherished by generations of readers for their unique play of language and clever employment of humor.
'Premalekhanam' tells the romantic story of Saramma and Keshavan Nair, while the second story is about Sainaba, the daughter of a local gambler, who falls for a pickpocket.
Full of lacerating social criticism, both the stories proved to be ahead of their times. The female protagonists were etched in the literary landscape for their boldness.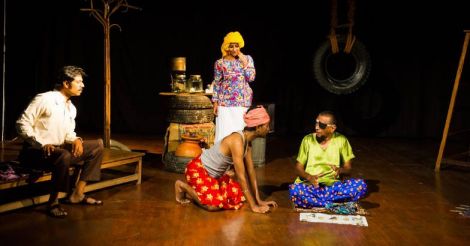 The play, presented by Perch, is directed by Rajeev Krishnan. Movie actor Aparna Gopinath, who has a significant role in the play, says Basheer's humor transcends language barriers. "The play was well received wherever it was performed. Even though the play is in English, the audience liked it so much and many of them went in search of Basheer's works," she said.
Sree Krishna Dayal, Darsana Rajendran, Jagan and Hans Kaushik also act in the play.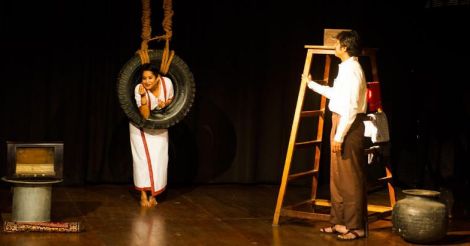 The play is directed by Rajeev Krishnan
'Moonshine and Skytoffee' will be staged in Rangasankara in JP Nagar in Bengaluru at 7.30pm on March 17, 3.30pm on March 18 and 7.30 pm on March 19. Tickets can be booked from Rangasankara and bookmyshow.com.
Formed in 2006 in Chennai, Perch has brought to stage many world classics. The latest play marks the 10th anniversary of the theater group.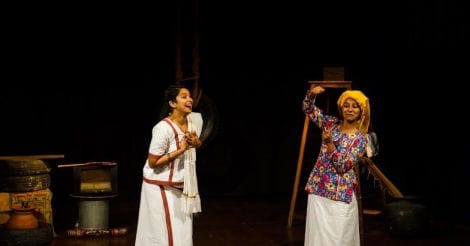 Actor Aparna Gopinath has a significant role in the play