There are hundreds who dream big, and there are a few who have that unparalleled passion to make their dreams come true. Priyal Gor belongs to the second category.
A familiar face among TV audience, Priyal has acted in several Hindi soaps such as 'Ram Milaye Jodi', 'Dekha Ek Khwaab' and 'Madventures Pakistan'. With her recently released flick Anarkali opposite Prithviraj setting box office tills ringing, Priyal has proved that she is much more than those two adjectives, which were too often attributed to the pretty actress - fair and lovely.
Onmanorama catches up with this fair and lovely girl for a heart-to-heart on her first Malayalam movie, successes, failures, and everything else in between…
Talking about the movie and the experience, Priyal says, "I consider myself to be fortunate to be a part of the movie Anarkali. It had so many senior actors and seeing them work was itself a wonderful experience. I could learn many things from the veteran actors."
Born and brought up in Mumbai, Priyal has been acting in TV serials ever since she was just 15 years old. "I never thought of becoming an actor in the first place. It was my mom who wanted me to try my luck in this field. I was too young to decide what I wanted to do back then and now I feel that this is my way."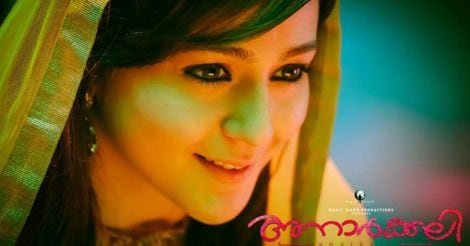 Poster of the movie 'Anarkali'
Priyal is awaiting the release of the movie in Mumbai.
Anarkali's was shot in different scenic places in Kochi, Wagamon and Lakshadweep, and Priyal vouches that it was something she would always cherish.
"Travelling is something that I have always loved. I had just four days shoot in Lakshadweep and trust me, the place is as beautiful as you see in the movie. Although I have been to only a very few places in Kerala, the gorgeous locales of Fort Kochi and Wagamon took my breath away."
But why did she choose a Malayalam film, Priyal has an answer: "I have always wanted to do a Malayalam film, as you are guaranteed of a good story. Mollywood gives an actor a lot of scope to perform too."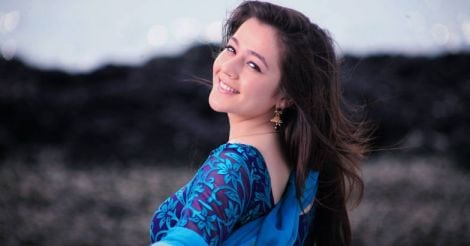 Born and brought up in Mumbai, Priyal has been acting in TV serials ever since she was just 15 years old
Comparing other industries with Mollywood, the actress says she feels Malayalam movies are script-oriented while all others are way too commercial with star tags. No wonder she didn't take much time to give her nod for Anarkali.
"There was no selection or audition as such. The producer had called me and told me about the offer. The moment I heard the script, I said I will do it."
When she was told that Malayalees have tagged her as the new 'Thattam' girl, Priyal was all excited: "Really? I would take that as a compliment." (giggles)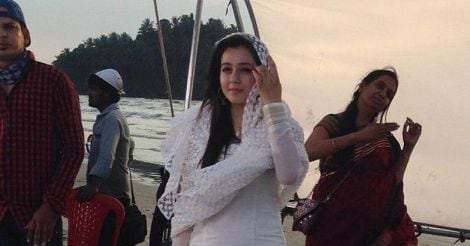 Priyal on the sets
"The fact that I had played Isha Talwar's role in Thattathin Marayath Telugu remake (Saheba Subramanyam) is unknown to many Malayalees."
It seems the actress is blown away by Prithvi Raj. Ask about her handsome co-star in Anarkali, she laughs and says: "What do one needs more than working with a superstar. Prithviraj is really hot. Language had been a barrier for me and that was well evident on the sets too. And because of that, I couldn't converse much with many actors. But Prithviraj was a real rescue. He knew Hindi and English quite well and he was the one who helped me out during each phase of the shooting."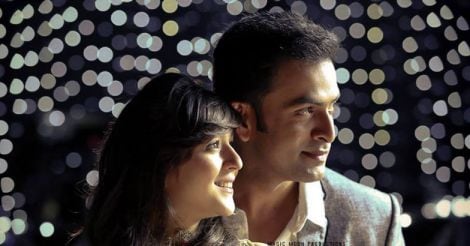 Prithviraj and Priyal in 'Anarkali'
When asked about her kissing scene with Prithvi, Priyal said, "What should I say? That scene was a pivotal part of the movie. We didn't have much strange feelings before doing it. The director briefed us about the scene and we did it with cameras placed from different angles."
So, can we see her in Malayalam film more often? The pretty actress quipped, "Why not? In Anarkali, I played as naturally as I could. Most of the dialogues were in Hindi itself. I don't know Malayalam but if Malayalee audience love me and want to see me again, I would definitely like to do Malayalam films."