Veteran filmmaker Sibi Malayil has always catered to the artistic sensibilities of the Malayali audience by making some incredible movies that were both critically and commercially successful. The film Devadoothan was his most ambitious project and he had done quite a lot of research before rolling it. However, the movie starring Mohanlal bombed at the box office. Sibi says the failure of the movie had almost driven him into depression. Years later, Devadoothan is again in the lime light as movie enthusiasts look into the artistic merits of the movie. In a candid chat, Sibi Malayil talks about the making of the movie and the amazing work that went into it.
First film
Sibi reveals that the plot of Devadoothan was conceived in 1983 to be developed into his debut feature film as an independent director. However, it was destined to take life on the silver screen, around seventeen years later in 2000. The veteran director says he learned the basics of film making by working as an assistant director at the Navodaya Studio. "It was Jijo of Navodaya who asked screen writer Raghunath Paleri to develop it into a screenplay to be produced under their home banner. It was an eternal love story with soulful music playing a prominent role. The protagonist in that movie was a seven-year-old boy in a boarding school. The blind musician, through this boy, communicates with his former lover who, unaware of his unfortunate death, still waits for him" says Sibi.
Interestingly, he had seen legendary Bollywood actor Naseerudeen Shah and actress Madhavi in his mind as the characters of the blind musician and his lover. As it was his first movie, he had spent around a year with Raghunath Paleri to perfect the screenplay. However, due to unknown reasons, that project didn't take off. Later, in 1985, Sibi debuted as an independent director through the movie Mutharamkunnu PO. He then had a meteoric rise in the industry, delivering back to back hits. However, the dream to give life to his musical love story remained intact in his heart.
In 2000, Sibi was in talks with producer Siyad Kokker to collaborate for a movie. He narrated the love story to Siyad and the latter was interested. It was Raghunath Paleri himself who read out the screenplay from the dusty pages that he had written years ago to the producer. This gave a new lease of life to Sibi's dream of making the musical.
However, when the screenplay was rewritten, the boarding school became a lively college campus. Besides, a parallel love story between two young college students too was added in. The blind musician tries to communicate with his lover through this young couple. The makers wanted to cast new comers in all the roles.
"We tried to rope in Madhavan, a talented television actor, to play the role of the young lover. But, he had already signed a contract with Mani Ratnam to act in Alaipayuthe. While we were still looking for actors, Mohanlal came to know about the story from Siyad and expressed his interest in it. Though I and Raghunath were in a crisis as the screenplay demanded a major renewal to fit in Mohanlal, we agreed as Siyad was thrilled to have the screen icon on board," notes Sibi.
"Everyone wanted to make this film with technological finesse. From cinematography, music and production design to costumes, sound and computer graphics, we were determined to bring in the best artists and technicians. I haven't spent so much time and energy for any other movie. Those who watched the preview in Chennai had said great comments and it gave me hope and courage. So, it was with confidence that I awaited the release of the movie," admits the film maker.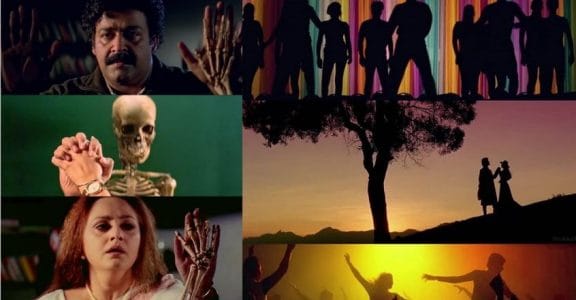 Shattered dreams
On the day of the release of Devadoothan, Sibi Malayil was at his home in Chennai, waiting with swift heart beats in front of the phone. Mohanlal called him in the afternoon and told the director that the audience had enjoyed the first half. Sibi notes Mohanlal hadn't called him with such excitement when any of their other movies were released. However, by evening, Sibi realized that he was staring at one of the greatest disasters in his career.
"I was not in a condition to analyse why the film hadn't clicked. When I thought about it later, I understood that Mohanlal, by that time had been elevated to a super hero through movies like Narasimham. So, the audience who came to the theatres to watch Mohanlal doing some unbelievable action may have been disappointed seeing him as a meek musician. I have never seen Mohanlal emotionally approaching the successes and failures of his movies. However, for me, my greatest dream that I had been nurturing for years had shattered after the matinee got over. But, what pained me the most was the severe financial crises that happened to my good friend Siyad Kokker. Those were the days when I almost stooped into depression," recalls Sibi.
Watching Devadoothan today
"When I see the young generation of cinema lovers talk about this movie and make trailers on the social media, I feel so happy. Most of them may not have been born when Devadoothan was released. Or they may not have been old enough to watch the movie in the theatre and analyse it," observes Sibi.
New projects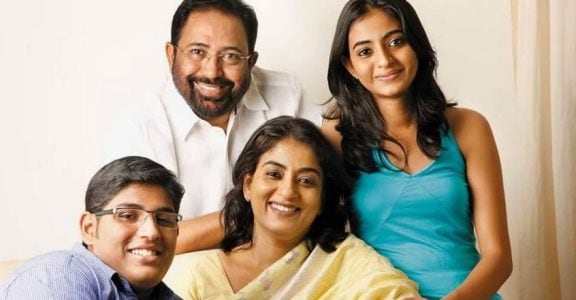 Sibi Malayil describes himself as a director who banks on good scripts. He promises to do movies if a script that excites him comes his way.
"I don't possess the talent of self marketing. I know it is a shortcoming on my part. The truth is that as someone who doesn't have any cinema lineage and has always followed my dreams, I didn't have to market myself because I was offered continuous opportunities. Until now, I have done movies for those who came looking for me. There is no denial that the way in which cinema is made now has been changed. Earlier, a producer would look for a director and then decided the story, the actors and other technicians. Now, it has turned the opposite," says Sibi.
Politically correct movies
Sibi believes that a movie should be enjoyed as an art in the first place. Any art form gets completed only when it is communicated in its truest sense. He thinks cinema would reflect the good and bad and the political and the apolitical factors in the society as it often gets inspired from the society. "Caste, class, racial and gender discriminations are social realities. However, it must be opposed when they are glorified. When an art form is dissected for its political correctness, both the artist and the audience cease to exist," Sibi expresses his opinion.
Addicted to Mohanlal
The director says his inclination towards the impeccable talent and personality of Mohanlal hasn't affected his art in any way. He doesn't even see it as a disadvantage as he considers Mohanlal a rare phenomenon of pure talent.
Mohanlal – Sibi Malayil movie?
This must be the question that the filmmaker has often faced from everyone for the last few years. However, Sibi confesses that he doesn't have a proper answer for it. He likes to believe that it would happen soon. As a filmmaker, he takes great pride in directing a supremely talented artist like Mohanlal.
"More than the commercial value of Mohanlal, the super star, I wish to explore the scope of Mohanlal, the super brilliant actor. One of my biggest wishes is to probe into the present day life of Rajeev Menon in Dasaratham, three decades after the release of that movie. I had given it a try and had even completed screenplay. Let me borrow Mohanlal's words and say, 'Everything good happens on its own'. I would like to believe that if this movie is good for everyone, it will indeed happen," concludes Sibi.