Have you ever transferred money from one account to another using online banking? And, I bet you wouldn't have seen the cash flying; like how files migrate when copied from one folder to another in your computer. Well, in Mohanlal's latest movie Kanal, directed by M. Padmakumar, we have to sit through a couple of occasions watching the cash fly from one account to another online. It even shows the percentage of the amount being moved and once completed, bam! you hear that electronic wave sound you know from Hollywood sci-fi flicks, which will tell you that the transfer is successful.
Seeing the dollars leapfrogging from one end (read account) to another was hilarious, and that is not a compliment. This amusing cash transfer takes place right before the murders in the movie — this is the only spoiler we are going to give. However, the curious ones will figure out how the movie is going to end by the interval itself. But you might never foresee the extended climax sequence that Kanal has in offer.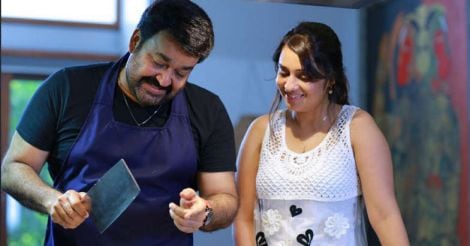 Mohanlal and Nikita in 'Kanal'.
Kanal starts its procedures in the Middle East. With actor Prithviraj's voice-over in the backdrop, we learn about the fall of two rich Malayali businessmen there — Kuruvila Mathew (Atul Kulkarni) and Ravi (Pratap Pothen), thanks to the recession that hit the UAE badly. You are brought home with a beautiful top-angle shot of a speeding train in India; a pro-active and pleasing-all John David (Mohanlal) catches our attention. But he has his eyes pinned on a co-passenger—Anantharaman (Anoop Menon). John makes a note on his laptop, 'a suspicious guy'. One might wonder why, but don't prod on it, the why never gets answered.
Circumstances lead them to embark on a journey together to Karwar in Karnataka. John passionately tells Anantharaman about the love of his life – Anna (Honey Rose). Over a drink, John coaxes Anantharaman, a TV journalist who's married and has two kids, to open up about his life. Anantharaman's flashback could have been presented in a lot more tidy way.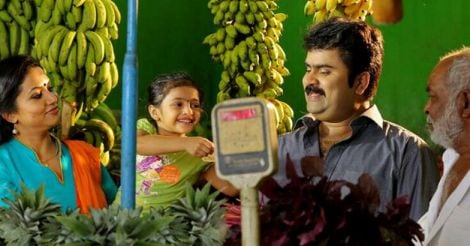 Anoop Menon is a TV journalist in Kanal.
The trip continues and Anantharaman soon realises that John is with him for a reason. The flashbacks connect the characters, the way we saw it coming.
For the actor in Mohanlal, the role of John David is a cakewalk. Seeing the moments when Mohanlal's eyes do all the job, you are left wishing that the script demanded something more from him.
Mohanlal has in a company an ensemble of proven actors. Atul Kulkarni and Pratap Pothen have that lots-going-on-in-my-mind look throughout the movie as their characters are etched in such a way. Nikita Thukral as Reenu (Kuruvila's wife) is impressive and Honey Rose is also in the zone. The Innocent-Kochu Preman pair was unwanted.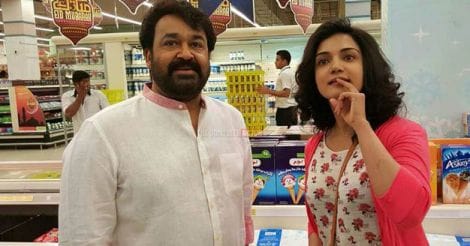 National Award winning composer Ouseppachan's songs and background score do not earn much attention.
Kanal claims to be a revenge thriller but the writing falters. Loopholes are aplenty in the plot. Even if one ignores them, the movie has very less to keep the viewers engaged. It burns our patience.
Rating: 2 out 5
P.S: If you still have not, watch Badlapur.