Kannur: Clad in a black, red, and golden colored Bharatanatyam costume with big golden jhumkas and ornaments, she was a vision of perfection. Her make-up and hairdo were perfectly in sync with her costume that one wonders if she's an apsara who lost her way to Indra's abode.
Yes, the participants of the dance events at this year's Kalolsavam were on the ball to make sure that the judges get to see their best selves.
For, they believe the visual perception of the audience depends on the appearance of the participants and that's determined by the costumes they wear. While it's just about performance for students from humble backgrounds, the rich and the middle class are of the view that the impact they create on stage has a greater role in their chances to win.
"The question is simple: am I creating an impression as soon as the curtain rises? I always make sure that I look my best to get a good first impression from the judges," said a participant who was waiting for her Mohiniyattam performance.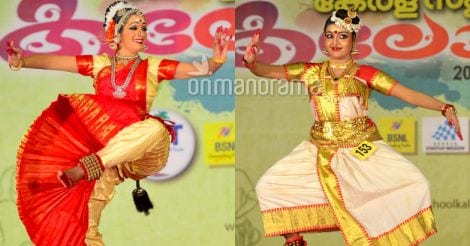 So, what's in demand? Pure silk costumes, rich colored blouses, traditional jhumkas and temple jewelry. Though Mohiniyattam costume looks simple with a cream color body and golden border, a pure silk costume would cost around Rs 6,000. Meanwhile, a cotton dress with a glossy golden border would cost only Rs 1,500. While those hailing from well-off families go for the expensive ones, others prefer wearing the old costumes they were using for a long time.
Now, who looks after these expenses? Most of it are sponsored by their own parents. "I don't want my child to lose an event because of her costume. If it matters, I am ready to spend. But she is talented too. Everybody makes sure that their child looks good when she makes her best foot forward. I am just another mother, who just wants to see my child happy," said a participant's mother.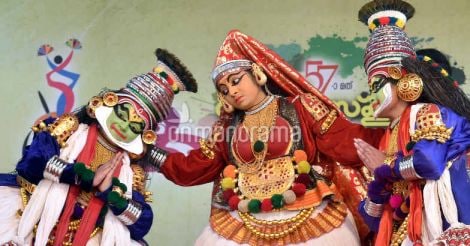 A Bharatanatyam costume made of pure silk would cost around Rs 10,000 and participants make this specially for the State Kalolsavam. "I am always choosy while picking a fabric for my daughter. Since I come from a dance family, I know the right color and texture for the costume. Wearing a gaudy jhumka and a necklace would also make the whole appearance perfect for a performance," said a Bharatanatyam participant's mother.
The costumes for Kathakali are also expensive. There were participants who even spent around Rs 1 lakh for a costume. "Students who come for the Kalolsavam after years of practice usually spend around Rs 1,000. We can rent everything for a reasonable cost. But those who learn this just for this event, usually end up spending a lot and obviously, it's for an impact," said a Kathakali maestro whose students are performing here.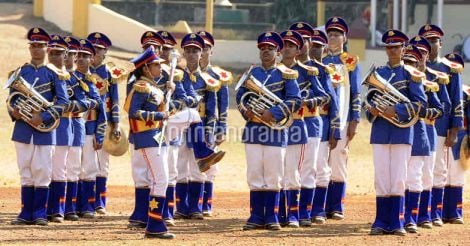 While asking about the expenditure to many participants, we also spotted a girl explaining to her mother how another contestant was wearing a better costume than hers. Maybe she felt that she was denied a prize because of her modest costume.
So, are these dancers truly tested on the basis of their performance alone or does costume has a role in swaying the judgment? Whatever the truth is, the trend has created an unhealthy competition among the participants as all of them can't afford rich and glitzy costumes.