A collection of our most watched recipe videos in 2016
Kappa purattiyath
Kappa or tapioca has been a staple food for Malayalees ever since the starvation period post World War II. This starchy tuberous root has made its way to the menu cards of humble toddy shops to high-end eateries. Kappa purattiyath, a spiced-mashed tapioca dish, is the most popular among them and it never ceases to impress us. The yummy kappa purattiyath or kappa puzhukku tops our list of most-watched food videos last year.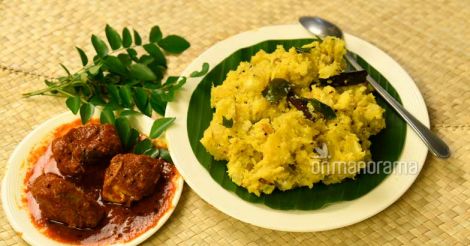 Find kappa purattiyath recipe here
Omanapola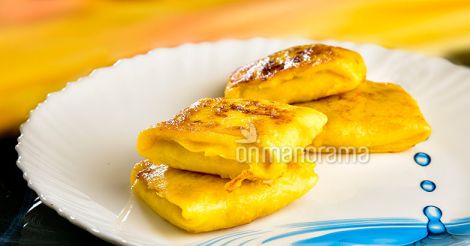 Malabar is considered to be the food capital of Kerala. Be it in curries, breads or desserts, Malabar always tops the lists in terms of varieties. Omanapola comes from this land. Omanapola is nothing but sweetened grated coconut and dry fruits enfolded in a thin pancake, which is then fried in oil. Gourmets from the state as well as around the world took an interest in the dish, making it a popular addition to our shelves.
Meen vevichath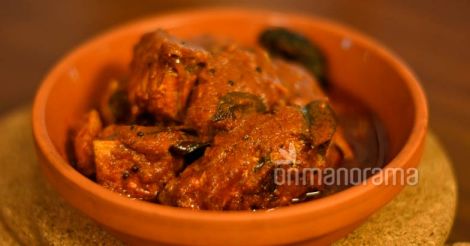 Every travel website that writes about God's own country would not miss this - the spicy red fish curry from Kerala. It is highly recommended by connoisseurs of spicy food. The hot and sour fish curry with cocum goes well with rice, tapioca or even breads.
Find meen vevichath recipe here
Palappam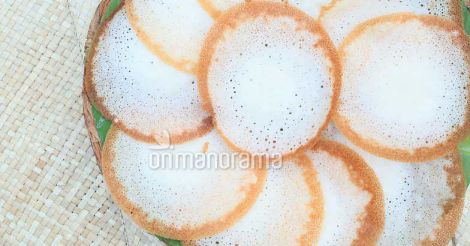 A favorite Kerala breakfast dish, Palappam is a pancake made with rice flour and coconut. Often paired with a coconut milk-based stew, these soft and fluffy lace hoppers are ideal for a Sunday breakfast.
Kilimeen curry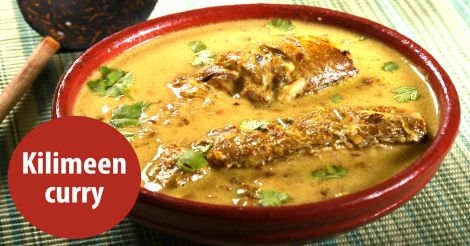 Shallow fried pink perch cooked in coconut milk, Kilimeen curry is nothing like you have tasted before. This spicy fish curry is the best side dish for a Kerala lunch. The thick and creamy gravy in itself would do wonders to your taste buds.
Find kilimeen curry recipe here
Ragi wheat dosa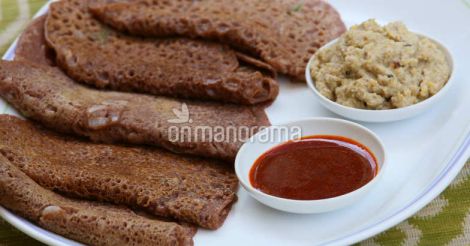 So you have had your share of sumptuous meal and beginning to regret it too - it is time to set the diet train back on track. This light ragi wheat dosa can fulfill your dream of a yummy yet healthy breakfast. Our readers found this easy recipe highly amusing and made it popular on the Internet.
Find ragi wheat dosa recipe here
Dal kurma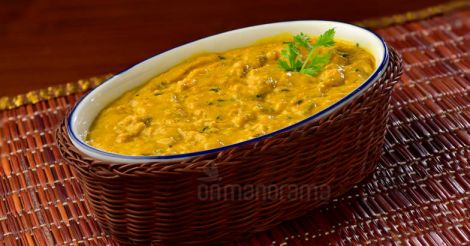 The popular north Indian side dish flavored with cashew nut and coconut paste, dal kurma is a favorite for all seasons. The well-cooked split green gram is given a light tangy flavor with chopped tomato and curd. Easy to make, this has been one of our popular dinner recipes last year.
Ethakka appam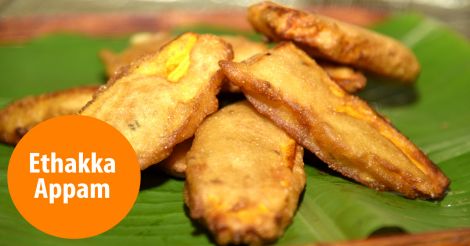 Ethakka appam is the quintessential Kerala snack that can be found on every tea shop across the state. All you need are some bananas, all-purpose flour, salt and sugar. You can experiment with the flavoring by adding cardamom, cumin or sesame seeds. If you want to make the fries extra crunchy, throw in some rice flour while making the dough.
Find ethakka appam recipe here
Pressure cooker naan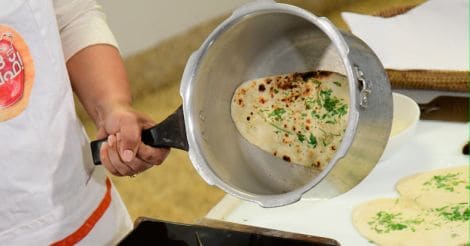 Naan is a recent restaurant favorite. These grill fried thick rotis can be paired with almost all spicy Indian side dishes and even with some curd. The recipe video we have shows how to make naans using our own pressure cookers, instead of the grills and tandoori stoves. It is quick, easy and nobody will be able to tell the difference.
Find out here how to make the pressure cooker naan
Karikku payasam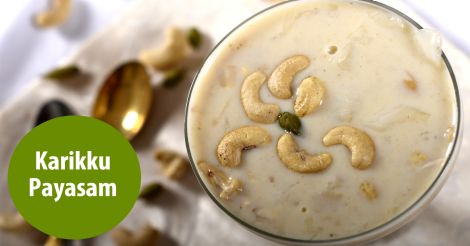 Karikku payasam or tender coconut payasam may be one of the easiest kheer/payasam recipes ever. They are rich and creamy, and the best part is it takes little time to make it. You can serve it hot like payasams or chilled as a dessert.