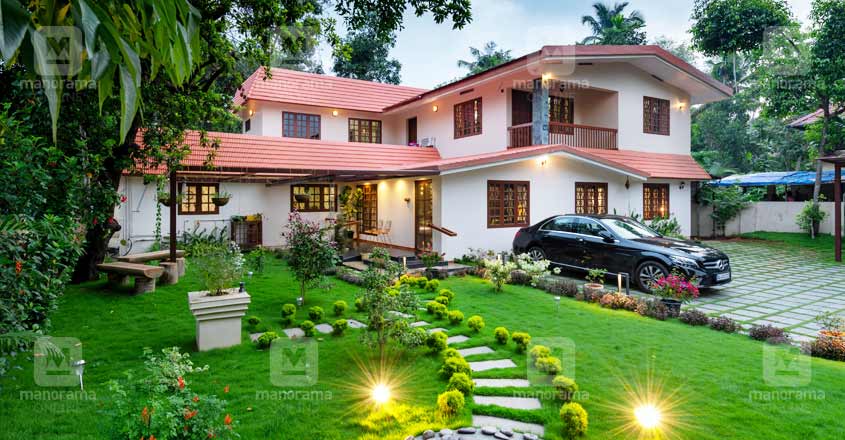 The tale of this beautiful house in Aluva will be incomplete without a flashback to last year's flood when the Aluva River destructively breached its banks. The area where the house stands got inundated and the water level rose up to 7 feet, sinking the ground floor entirely. When the water receded, the house hardly looked like the stylish one that it used to be. The floor was covered in mud and sludge and the walls got discoloured due to the moisture.
Besides, the interiors stenched terribly. That is when the family decided to renovate the house. The house was built by destroying the old ancestral house that stood in this plot. So, major changes weren't made by destroying huge portions of the structure. Slight modifications and rearrangement of the spaces were done by retaining the charm of the traditional architectural style. The house has a sit-out, living and dining areas, four bedrooms and kitchen with an adjacent work area. The upper storey was retained as flood waters hadn't destroyed it.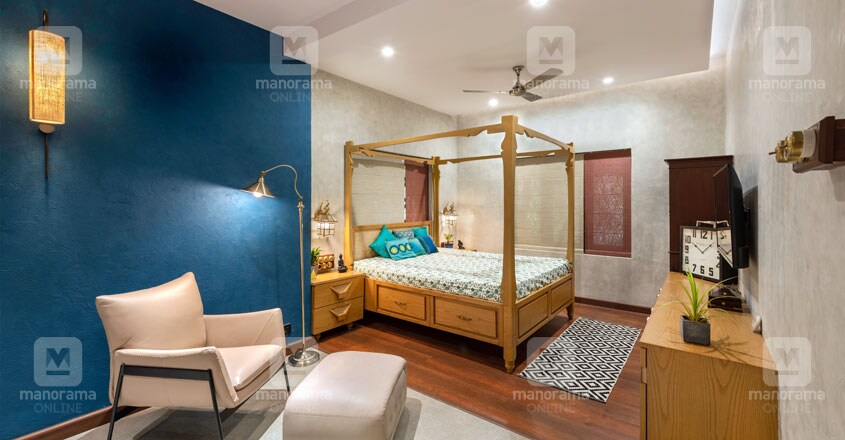 Among the many changes that were made, converting the old car porch into living area was the most significant. A new car porch is built as part of the renovation. Two bedrooms are joined to make the master bedroom extra spacious. The old kitchen which was narrow and uncomfortable got transformed into an open, island kitchen with all the modern facilities.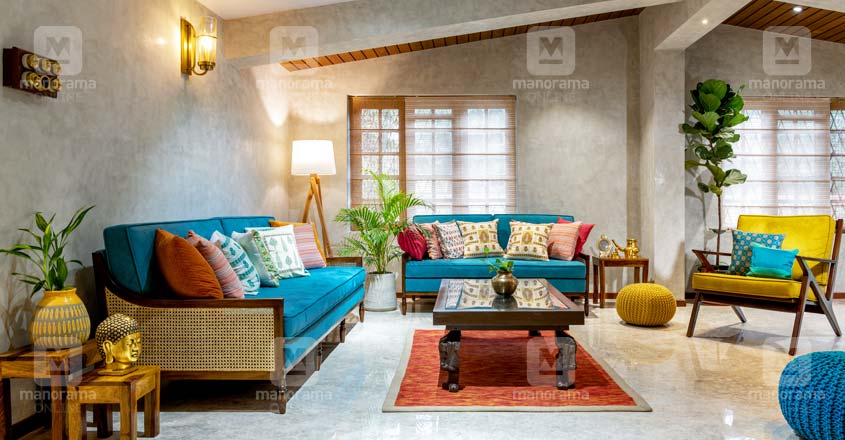 The formal and family living areas are part of the spacious open hall. The exclusive Thanjavur painting that adorns the wall here is absolutely stunning and eye-catching. Athamkudi tiles are paved on the floor in the main hall. The antique furniture from the ancestral home is repolished and used here. The coffee table and the dining table are fine examples of the classic elegance of traditional furniture.
The hanging cot is another striking feature in the formal living area. An old table crafted in exclusive teak wood has been converted into a hanging cot which looks elegant and chic as well.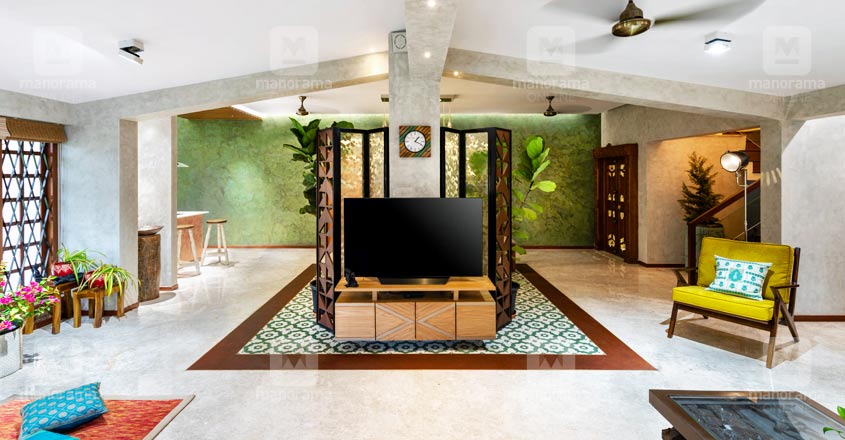 The movable TV unit also acts a semi partition which modifies the dining area as required. Texture paint in rustic finish highlights the wall in the dining space.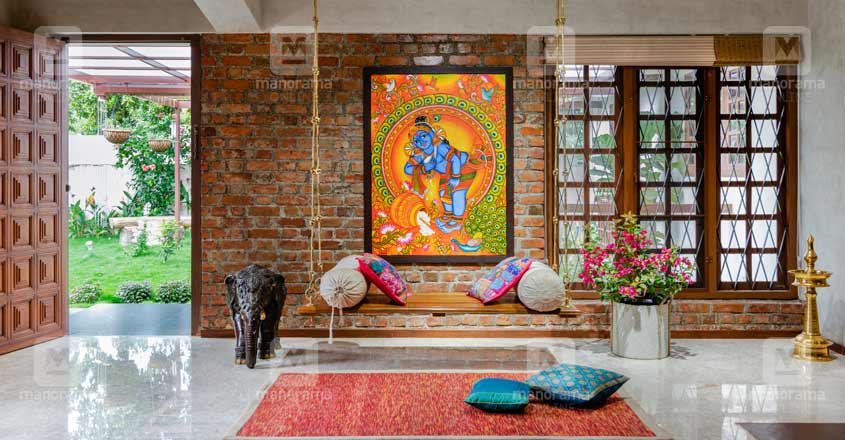 A wall each in the two lower storey bedrooms is highlighted using pleasant shades of colours. Beautiful curios done in cane and bamboo add a unique charm to the bedrooms. All the bedrooms are bath-attached with wardrobes and separate dressing areas.
The old wood fire stove got replaced by a stylish island kitchen.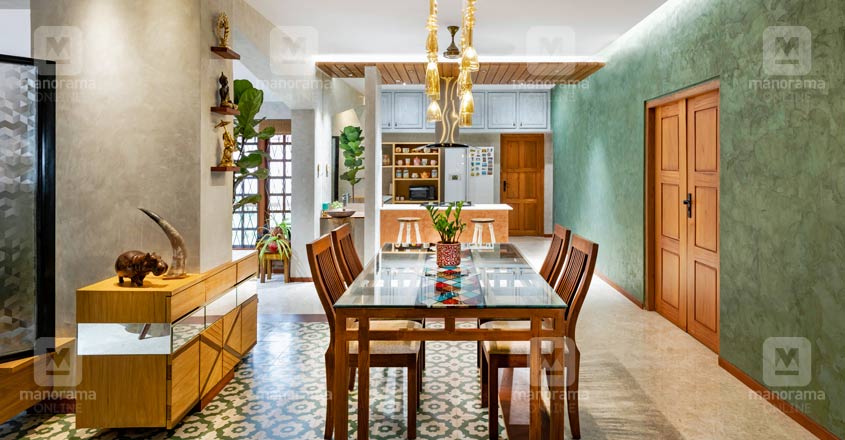 This house conquers the visitors' hearts with its minimal yet attractive features and its inspiring tale of survival as well. Now, this beautiful abode hardly looks like a structure that was partially destroyed in the floods. The majestic house proudly flaunts its mesmerizing interiors and lush green exteriors, becoming a model for survival and perseverance.
Project Facts
Project type - Renovation
Location – Aluva, Ernakulam
Owner – PK Rajan
Architects – Rahul menon, Ojas Choudary, Studio Tab, Mumbai
Email – connect@studiotab.com
Mob - 9892184331