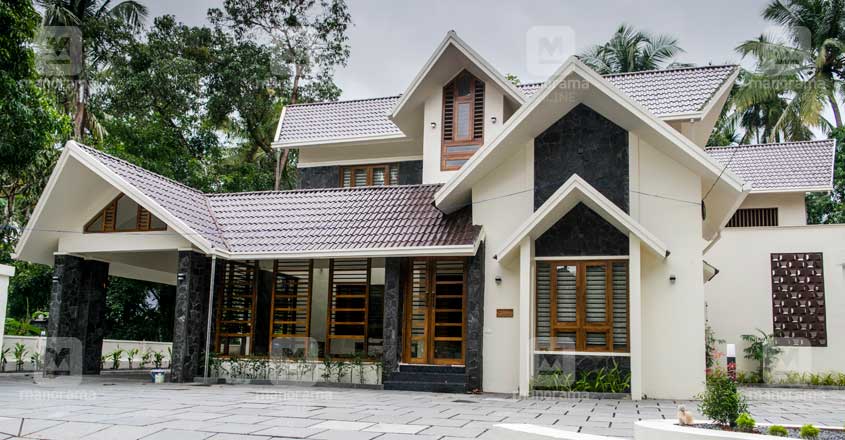 Razik, a businessman, shares his experiences of building his dream dwelling at his hometown in Panoor near Thalassery. The family wanted their brand new house to have all the facilities and features that suit the unique weather of Kerala. The sloped roof is paved with roofing tiles. This lends a traditional charm to the exteriors. Main roads pass through both sides of the house. Interestingly, the house is designed in a way which allows unique views from the roads.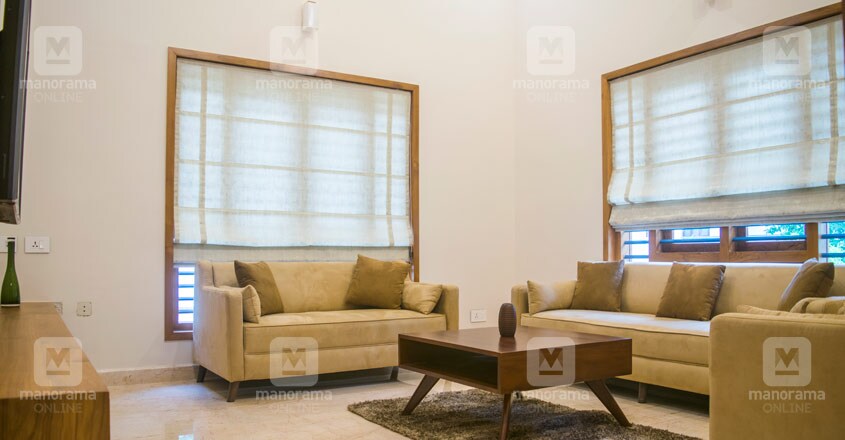 The scintillating features of the house begin from the sit-out itself. The beautiful side courtyard is decorated with greenery and connects the verandah with the landscape. The spaces in the interiors are divided into public, private and semi private areas. It is the passage in the middle that connects all these areas.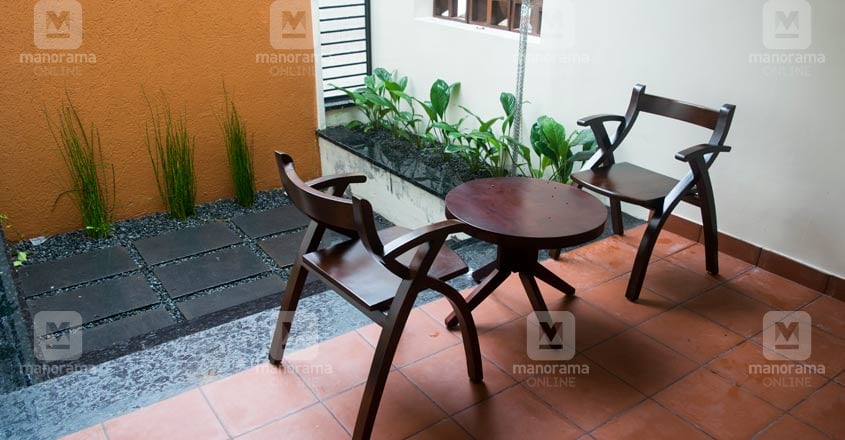 The common areas are arranged in the open style. The formal living and dining area are arranged as a single module without any partitions. This makes the interiors look incredibly vaster. The ceiling in the common hall is designed in double height. This pushes out the warm air and keeps the interiors cooler and pleasant.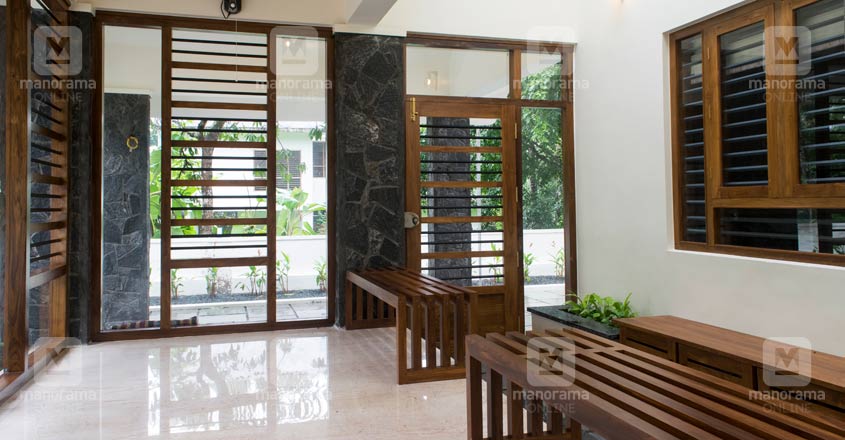 One could get into the patio and the landscape through a glass door in the dining area. Besides, lots of natural sunshine and fresh breeze enter the house if this door is opened.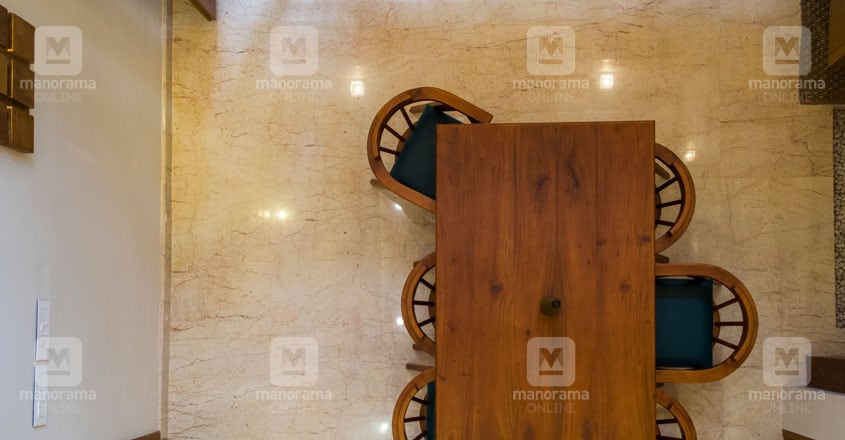 The quaint courtyard is the highlight of the house. You could enjoy the rains and the sun shine at this open courtyard. A wall here is highlighted and a sitting space too is arranged.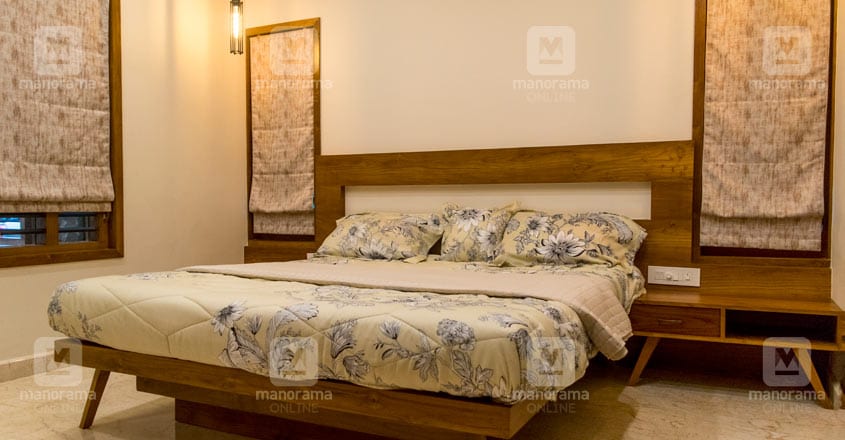 The ceiling above the stairway is in double height. The sunlight that comes through the skylight illuminates the interiors. The stairway, designed in the floating style, leads to a study area in the upper storey.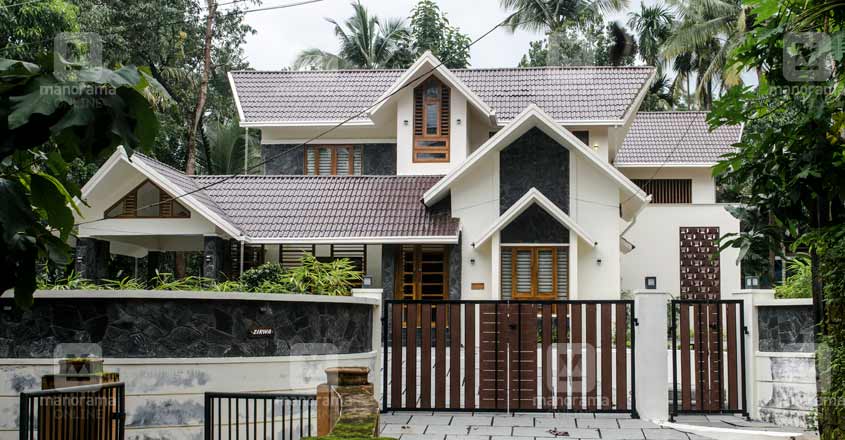 The kitchen cabinets are built in marine plywood with glass finish. Meanwhile, nano white is paved on the counter top. A small breakfast table completes the kitchen area.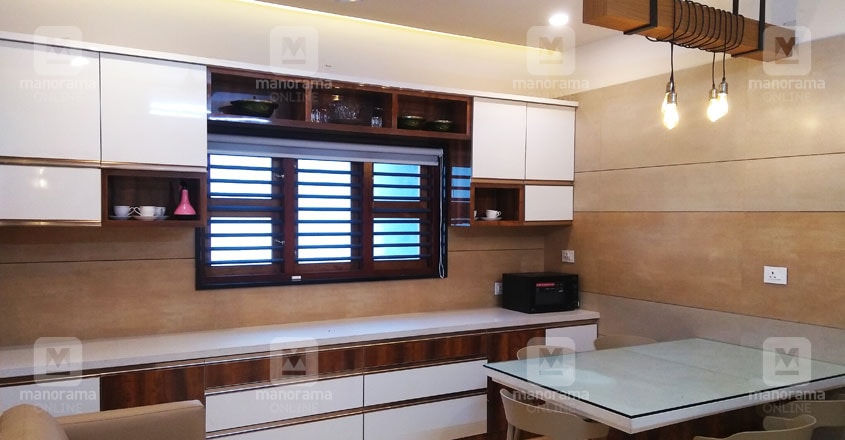 The interiors are designed following the rules of the vastu sastra. The bedrooms are arranged in the south side as per the vastu rules. This wouldn't bring the hot sun rays during the noon into the bedrooms. Besides, it is cooler in the nights too. The bath-attached bedrooms have built-in wardrobes for storage and dressing spaces as well.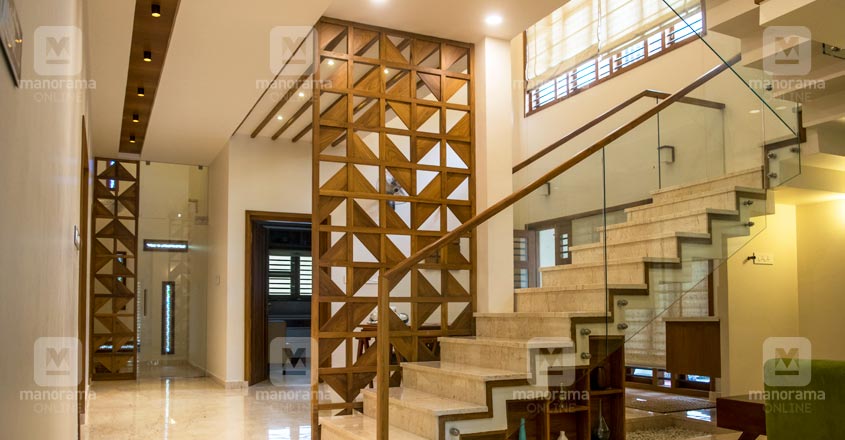 The front yard is paved with natural stones. There are lots of plants and shading trees as well in the garden. This house that features the charming elegance of traditional architecture in the exteriors has all the modern facilities inside.
Project Facts
Location – Panoor, Kannur
Plot – 20 cents
Area – 2900 SFT
Owner – Razik Ellath
Architects – Ashiq Krishnan, Frbin Muhammad and Rahul BP
Yugen Architecture Thalassery
Ph – 7012907417, 9947544405
Year of completion – 2019