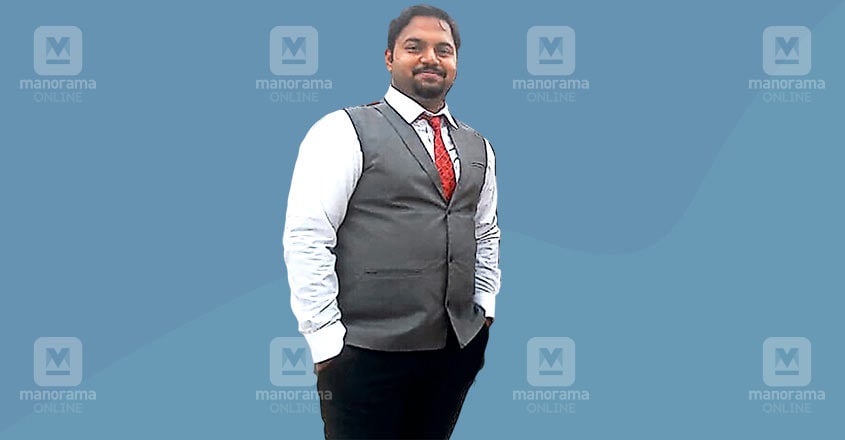 When the results of the Common Admission Test for the admissions to the IIMs in the country came out last Saturday, 10 candidates had scored 100 percentile. Four of them are from Maharashtra and one candidate each from the states of Jharkhand, Tamil Nadu, Telangana, Karnataka, West Bengal and Uttarakhand.

However, not many knew that among those 10 candidates hailing from 7 states was a Keralite too. H Ashwin, a native of Payyannur in Kannur, Kerala was working as an IT engineer in Bengaluru when he applied for the CAT exam. As he wrote the exam in Bengaluru, his 100 percentile achievement went to Karnataka's account. Ashwin speaks about how he prepared for the exam and his future plans.
The 10 candidates who scored 100 percentile have technology and engineering backgrounds. Did the BTech training help you?
To solve the questions in the quantitative analysis section of the CAT, you need have a strong base in Mathematics. Being an engineering graduate has definitely helped me in that. However, you cannot say the same about the remaining two sections.
How did you prepare for the other two sections?
The verbal ability and reading comprehension is English section. I read well since childhood itself. I read at least one novel in a week. This helped me while preparing for the exam.
How did you manage to score well for the data interpretation and logical reasoning section?
Constant practice is required for this problem solving section. To crack CAT you need speed in calculation and reading. I practised it by doing mock tests.
You prepared for the test while working. How many hours did you spent for studying in a day?
I could study for only two – three hours on working days. I mostly prepared on Saturdays and Sundays. I used the three hour long mock tests to determine the topics that I excelled in and the ones that needed attention.
After deciding a new strategy, I would practice at least 3 or 4 mock tests to get thorough in it. I purchased mock tests from two coaching centres.
How long did you practice for the tests?
I have been preparing for CAT for the last 2 ¼ years. Last year I had scored 99.36 percentile. Though I received the interview letter from the Kozhikode IIM, I didn't get the admission.
Which institute do you wish to enrol this time?
I wish to enrol at one of the IIMs at Ahmadabad, Bengaluru, Kolakata or Kozhikode. Or I would like a seat at the Faculty of Management Studies at Delhi.