Curbing illegal wildlife trade links, networks and wildlife black markets is a monumental task and a huge challenge for any country like India to venture and to be successful in the real sense. Since the trade network has illegal international links, supports and substantial funding, it is extremely challenging to curb the syndicate effectively by any one country.
However, if adjacent countries impacted by illegal wildlife trade join hands in the form of long term cooperation and coordination following a model of Joint Conservation Initiative (JCI), that may help in blocking the illegal wildlife trade networks that operate in multiple nations. There is a big geopolitical and diplomatic angle to this approach since any multi-national cooperation deal is challenging and difficult to achieve without overcoming huge obstacles. However, once JCI or cooperation among countries sharing common international borders can come together on a cooperative platform, the challenges posed by illegal international wildlife trade can be handled more effectively.
Strong cooperation among SAARC (Afghanistan, Pakistan, India, Nepal, Bhutan, Bangladesh, Sri Lanka and Maldives) and ASEAN (Myanmar, Thailand, Vietnam, Cambodia, Laos PDR, Singapore, Brunei, the Philippines, Malaysia and Indonesia) countries can have significant impact in curbing illegal wildlife trade across the vast South and South East Asian region. This huge biogeograpic region represents four megabiodiverse nations, namely India, the Philippines, Malaysia and Indonesia.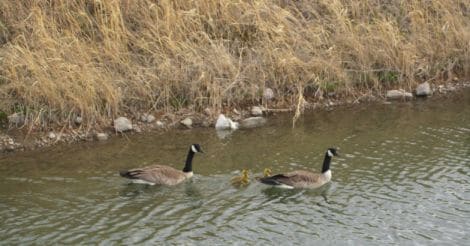 Any black market operating within the boundaries of participating nations must be banned and completely halted with strong government legislature and administrative involvement. Photo: Saikat Kumar Basu
Furthermore, every country in the region represents multiple ecosystems with unique flora and fauna ranging from alpine to tropical as one move from north to south. Hence, one can easily imagine the unique nature of biodiversity across South and South East Asia. If mainland China is also included (another megabiodiverse nation) to this region, the biogeogrphic zone represents one of the most biodiverse corner of the world. Similarly, adjacent nations across Africa, Central and South America also need to establish cooperation and coordination in terms of joint conservation efforts and concentrate their attempts in curbing illegal wildlife trade.
The cooperation among the adjacent should be in sharing expertise and technical personnel in empowering each other for better border management, coordination between customs department, border security and intelligence agencies, forest and environmental conservation agencies together with the local administration on either side of the border. The better the cooperation and coordination between adjacent nations in managing their common border, higher will be the success in cutting off cross border trafficking of major and minor forest products, live wildlife species with high commercial value, rare plants, wildlife body parts, trophies and other contraband products moving from one country to another, following the international trafficking pathways and networks.
This effort will not only help in conservation efforts but also improve relationships between two nations in the long run. It is important to note that such trafficking pathways are not only used for illegal wildlife trade alone, but also for illegal human, drug and arms trafficking between adjacent countries.
Hence, if managed sincerely and effectively, it can address a number of important challenges that any modern developing nation faces while attempting to curb illegal wildlife trade. Any black market operating within the boundaries of participating nations must be banned and completely halted with strong government legislature and administrative involvement. However, how far the big black markets operating in China and parts of South East Asia can be controlled is questionable. They have hidden support from some section of their local governments and influential business communities and are extremely strong, capable and successful in protecting their business interests in spite of strong global protests and international pressure.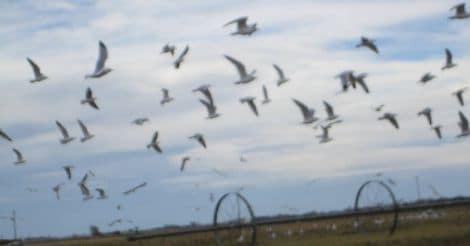 Photo: Saikat Kumar Basu
Adequate monitoring and surveillance of national forests and wildlife resources, regular satellite and ground based surveys, sharing of intelligence related to trafficking of wildlife and wildlife products across international border and joint border management can significantly close the multiple supply lines to these black markets and this is the only way to hit these markets from operating on a commercial and economical perspective.
Furthermore, the socio-economic and socio-political conditions of marginal people living close to forests, remote rural residents, forest residents and forest fringe dwellers need to be improved in respective countries. Without involving such communities and slowly economically empowering them, it is almost impossible to find any success with respect to curbing the illegal wildlife trade networks as most of them are actively used by poachers and wildlife traffickers for their business as informers, guards, porters, trackers in the deeply forested region. Their indigenous and intimate knowledge about the forest and its resources among these communities need to be exploited by the local administration rather than the mafia to make significant impacts in effective conservation and reducing impacts of illegal wildlife trade.
Last but not the least, education and awareness of the marginal communities living in remote rural locations, forested and mountainous areas, border regions and other vulnerable and inaccessible locations is an important step in preventing poaching, stealing and illegal harvesting of major and minor forest products and curbing illegal wildlife trade networks.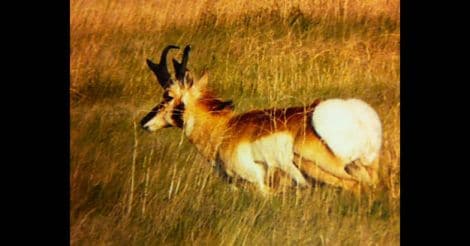 Photo: Kent Arnica
Furthermore, suspicious roles and involvements of some forest department staffs and border security agencies need to be seriously investigated whenever there is a complaint to make sure that the law and order enforcers are not falling victim to the system and helping the illegal wildlife trade syndicate to thrive in some form under the cover. Strong political will and desire are also important to make any impact in curbing illegal wildlife trade as many countries do not look at this issue with enough seriousness.