We are getting ready to celebrate Onam which cherishes the memory of the legendary King Mahabali under whom everyone was equal and prosperous, and Bakrid, a festival that reminds us of high values and virtues of compassion and sacrifice.
Incidentally, the LDF government is completing its 100 days in office during this festive season which brings happiness and prosperity. I believe it is an eloquent coincidence.
By electing the LDF, the people of Kerala reposed their faith and confidence in us. We have so far tried to discharge the responsibility vested in us with utmost care and consideration as we are committed to each and every individual of this State.
Of course, a period of 100 days in power is too short to make an assessment.
Yet, we consider this as an opportunity to look back at our performance in the initial phase of our governance.
Also, it is our responsibility to inform the people who voted us back to power about the development policies we have initiated during this short period as well as our agendas for the days to come.
The LDF government has drawn up a two-pronged strategy which lays emphasis on well though-out measures for long-term development and immediate steps for redressing the grievances of the poor and vulnerable sections of society.
The government is strong-willed to achieve these objectives, despite being in the middle of a financial crunch. The State would suffer on the development front if we wait to mobilize funds for initiating projects.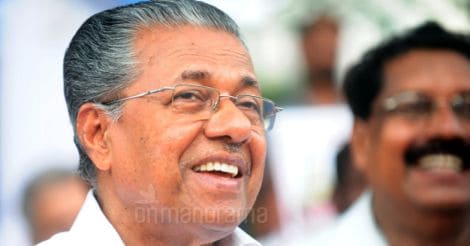 The government established the Kerala Infrastructure Investment Fund Board (KIIFB) for mobilizing resources and announced various debt relief measures, simultaneously, in line with this two-pronged approach.
The cabinet has approved an ordinance to create a Rs. 50,000-crore fund over five years to execute massive infrastructure development projects.
The government has also hiked pension payouts in a bid to ensure social security and labor welfare. As I said, these measures are part of the above-mentioned two-pronged strategy.
The LDF government is committed to a sustainable path to prosperity. We need to accelerate efforts to make our beautiful State clean and waste-free.
The government has charted out plans to promote a slew of environment-friendly projects that include cleaning waterbodies contaminated by indiscriminate waste disposal. We are hopeful of making Kerala waste-free in five years.
However, our immediate target is making the State free of open defecation by November 1. The government has already provided toilet facilities to 30,000 families so far this year.
If we achieved the target of 100 per cent coverage, Kerala would be the first open defecation-free State in South India. The declaration will be made by Prime Minister Narendra Modi at a program to be held on the State's formation day.
Also read: My encounter with the curse of God's own country
Pinarayi's 100-day report card: did he meet people's expectations?
As Pinarayi govt completes 100 days, focus on public health, education: Thomas Isaac
The State is also poised to make rapid strides in the transport sector. The Kannur international airport is expected to be fully operational by April, 2017. The work on the Kochi Metro project is also progressing at a fast pace.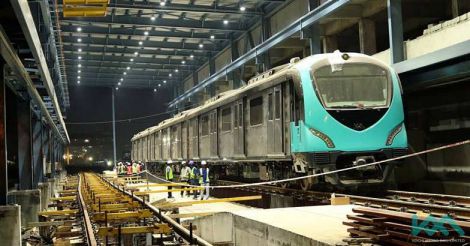 Kochi metro
The work to widen National Highway 66 to 45-metres is all set to begin. Re-laying and upgradation of State and district roads, rural road renovation schemes, and the 'Smart Road' project will be taken up without delay.
Kochi Water Metro, the integrated water transport project, is expected to give a much-needed fillip to the State's untapped potential of waterways. The ambitious project, which will ensure a smooth and safe public transport system, will be implemented in a time-bound manner.
The government has also initiated steps to enhance functioning of the thermal power plants in the State by completing the LNG pipeline project at the earliest.
As many as 2.5 lakh houses in the State still has to be electrified. An intensive program has been launched to make Kerala the first State in the country to be fully electrified by March, 2017.
Educated youth has enormous power to change the fate of the country. Extra thrust is needed to promote entrepreneurship as a fine career choice for youngsters and encourage them to be self-employed.
It is the responsibility of the government to instill confidence in them to exploit the new technology to open new vistas. As part of our steps to support budding entrepreneurs, the government has initiated a project to take 1,500 startups under its wings.
Efforts have also been taken to bring multinational IT companies to Kerala. Moreover, an amount of Rs. 150 crore has been earmarked to support startups with an aim to generate more employment opportunities.
The area of the building of IT parks will be increased to 1,00,00,000 sq. ft. Development of infrastructure at all IT parks will also be given top priority.
The government is also pushing for improving public sector undertakings (PSUs) and make them profitable. Efforts have been taken to rescue sick central PSUs and revive the urea plant at the Fertilizers and Chemicals Travancore Limited (FACT). The government has expedited the takeover of the Palakkad unit of Instrumentation Ltd which was facing imminent closure.
The financially-troubled Kochi unit of Hindustan Organic Chemicals Limited (HOCL) will also be offered a helping hand. All these initiatives will lead to creation of thousands of new jobs.
At the same time, the government needs to serve the needs of the weak and marginalized sections of society and devise solutions to empower them.
This is the essence and basis of good governance. To insulate common man from the adverse impact of inflation, prices of essential commodities should be brought down.
In order to strengthen the Public Distribution System, projects worth Rs 75 crore have been implemented. An amount of Rs 150 crore has been allocated to check price rise of essential commodities.
There will be no rise in prices of essential items being sold through Civil Supplies Corporation, Maveli Stores and other public distribution outlets for the next five years.
Onam-Bakrid special fair price outlets have already been opened across the State to ensure supply of quality food products and provisions at reasonable prices during the festival season.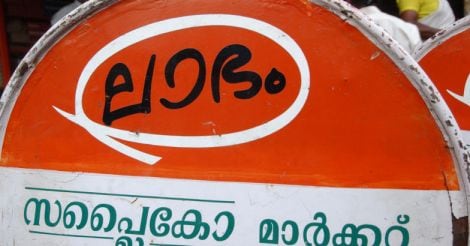 An amount of about Rs 80 crore has been allocated to the state-run Supplyco to bring down prices of essential commodities. Such market intervention schemes will be introduced at regular intervals.
The government machinery has been fully geared to ensure expeditious implementation of the National Food Security Law and issuance of new ration cards.
Steps have been taken to enhance social security measures for the welfare of poor, struggling and underpaid traditional sector employees.
The LDF could also fulfill one of its key election promises by reopening the factories under the management of the Kerala State Cashew Development Corporation that were shut down by the previous UDF government.
It was indeed a gratifying effort as we could bring much relief to about 18,000 workers of the public sector cashew factories who had been remaining unemployed for the past several months.
The Rural Employment Guarantee Scheme is an effective program of social security. The government has made earnest efforts to provide employment equivalent to Rs 1,000-crore worth man-days annually under the scheme.
The Cabinet has also hiked all social welfare pensions to Rs 1,000 with retrospective effect from June and started directly allotting the money, including the arrears.
A sum of Rs. 3,100 crore would be disbursed to 37 lakh beneficiaries. It is very satisfying that we could complete the procedures to distribute the welfare pensions at the doorstep of the beneficiaries in a short period of time.
Another major allocation is Rs. 50 crore for the debt relief to fishermen. The government has also proposed to revise the minimum wage of khadi workers and set up khadi villages in select areas.
A debt relief scheme for people facing revenue recovery for failure to repay loans taken from government institutions has also been announced. The scheme will benefit thousands of debt-ridden families.
The Cabinet has also declared a three-month moratorium on repayment of all loans availed for treatment of Endosulfan victims. Land will be provided to 4,500 scheduled caste families to construct houses. Besides, the government has plans to launch a housing project for 500 SC families.
Financial assistance will be extended to the marriage of 10,000 members of scheduled caste communities. Financial aid will be provided to scheduled caste patients suffering from chronic ailments as well.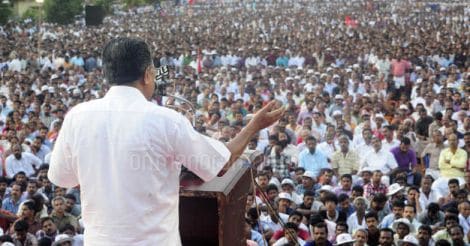 The government accords top priority to protecting human rights, secularism and democracy. We will go to any extent to uphold secularism and stern action will be initiated against people who try to incite communal tension. This government will not yield to communalism and will continue to move on the path of secularism by treating all religions equally.
The government is committed to provide safe environment to women. Atrocities on women will not be tolerated and culprits will be sternly dealt with.
Palpably, the arrest of Jisha's murderer has gone a long way in making women in Kerala feel secure. The one yardstick by which a society is judged is how it ensures safety and security of women. The decision to set up a separate department for women reflects our commitment to the welfare and empowerment of women.
The government has also formulated a comprehensive scheme for construction of public toilets for women.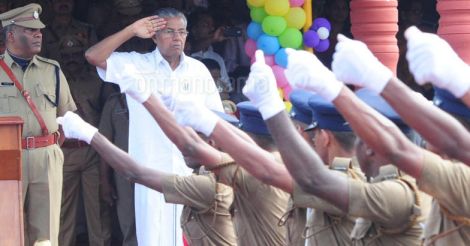 An Initiative to reduce maternal and infant mortality, in coordination with the Indian Medical Association (IMA), is also on the anvil.
Corruption is the cancer of any society. We have experienced that deep-rooted disease in its worst form during the past few years. The LDF government took over declaring a war on corruption. We assure you that the we will fight against corruption tooth and nail.
As you know, the police and the vigilance cell have been endowed with unfettered professional freedom. As a result, they could crack many cases and bring the culprits to book without delay. The arrest of the main suspect in the hi-tech ATM robbery by using modern investigation techniques is another feather in the cap of Kerala Police.
The government has recently launched a project to improve the police's crime investigation techniques with the help of modern methods in order to make it one of the best forces in the country.
By implementing the recommendations of the administrative reforms commission and e-governance measures, we will continue our efforts to root out corruption.
Along with the revival of industrial sector, it is imperative to take care of the needs of farming community. The government is gearing up to adopt stringent actions to recover encroached government land and prevent further unauthorized occupation of property belonging to the government.
The moratorium imposed on loans taken by distressed farmers in Wayanad was one of the thoughtful decisions.
Realizing the increasing demand for organic products, the government has embarked on a comprehensive mission to enhance the production of pesticide-free vegetables with people's participation.
The Kerala Conservation of Paddy Land and Wetland Act will be strictly implemented. Efforts have been made to bring more barren land under paddy cultivation and end indiscriminate use of natural resources. The paddy procurement scheme will be implemented in the current year at a cost of Rs. 385 crore. The government has cleared arrears amounting to Rs 170 crore payable to paddy farmers under the procurement scheme.
A relief package of Rs. 500 crore has been announced to help rubber growers tackle the current crisis. As part of its policy, the government will either ensure the minimum support price for every crop or set up a price stability fund.
We have decided to take over four uneconomic aided schools that had been ordered to be shut down by the High Court. Our aim is to upgrade 1,000 government schools in the State to international standards, thereby, making quality education affordable to a large number of children hailing from economically-backward families.
Cultural complexes and multi-purpose indoor stadiums will be constructed in every district with an objective of overall personality development of people.
The Sabarimala Master Plan will be implemented on a priority basis.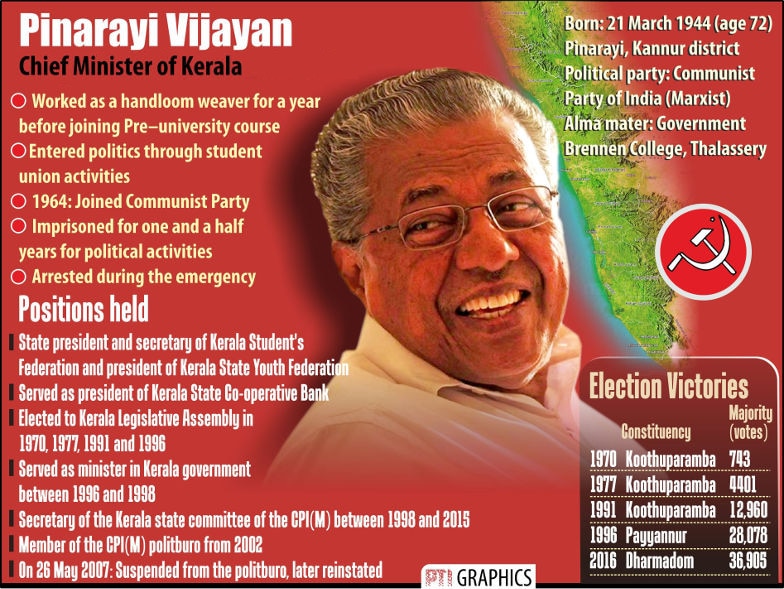 Remittances by non-resident Keralites (NRKs) is the backbone of Kerala's economy. It is the government's responsibility to provide assistance to the Gulf returnees for their rehabilitation.
We are committed to ensure the welfare of the returning NRKs as well as their dependents.
The government could hand over the keys of the house built for Jisha's mother a day before the deadline.
The hike in social security and welfare pensions, reopening of cashew factories on Chingam 1, as promised in the election manifesto, home delivery of welfare pensions to 37 lakh beneficiaries within 100 days in office, and the announcement of comprehensive relief package soon after assuming power reflected the government's committed to the weaker sections of society.
You can expect this dedication and resoluteness in every scheme we implement in the future.
The government is striving hard to create a modern Kerala that is secular, corruption-free and progressive. I believe that we have been able to do justice to the promises we made in our election manifesto.
Definitely, it would not have been possible without the abundant public support. We are looking forward to similar enthusiasm and support of people from all walks of life.
By setting aside differences of caste and religion, let us unite and take our State to the path of prosperity. Let us help our youth tread the path of self-reliance, and let us all sacrifice ourselves to create a new and vibrant Kerala.
I wish you all a very happy and prosperous Onam and Bakrid.