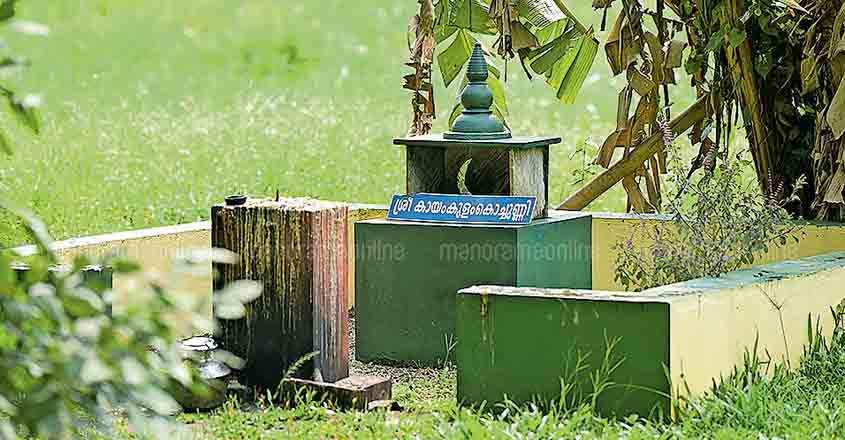 Karamveli: Edappara Maladevar Malanada shrine is witnessing a sudden rush of devotees these days. The reason: It is dedicated to Kayamkulam Kochunni, the 'Robin Hood' of Kerala based on whom a blockbuster movie was released recently.

This is the only place in Kerala where an idol symbolising Kalari exponent Kayamkulam Kochunni of Cheeranadu, who robbed the rich to help the poor, exists.
After the film hit the screens, more and more people are reaching the Edappara Malanada. It is located 2 km west of Karamveli junction on T K Road. The Kochunni shrine is installed in a sacred grove amid thick greenery.
A calm and peaceful atmosphere prevails at the spot, where devotees burn candles and incense sticks as offerings. This spreads light and a sweet aroma all around.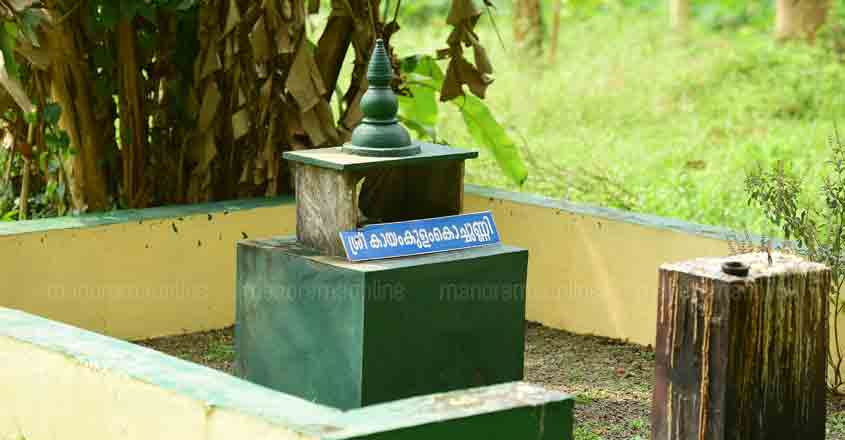 Earlier, the Kochunni shrine was located under a tree but was shifted to the present spot which is more spacious and is in the open.
Kochunni is believed to have lived in the 19th century when he fought against colonialism and caste system. The Aithihyamala of Kottarathil Sankunni records the exploits of Kayamkulam Kochunni during the 1830s.
There is a legend behind how the shrine to Kochunni came into existence. The 'Oorali' (feudal lord) of Edappara Mala was once returning from the royal palace at Kayamkulam after a ritual. He took rest for the night under a peepal tree when he heard a strange voice from the tree top. "I am wandering without a resting place. Will you arrange a seat for me?" it said.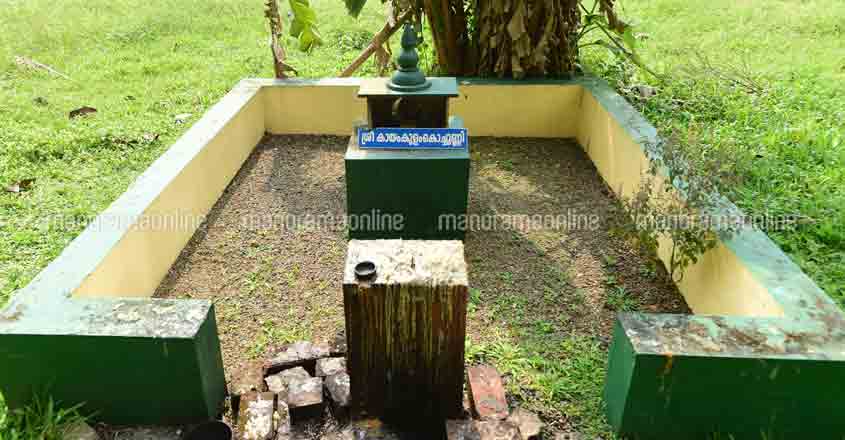 The soul who uttered the words came down the tree and introduced himself to the Oorali as Kayamkulam Kochunni. It is believed that Kochunni's soul accompanied the Oorali to Punnakkad region and was installed there. Later, the shrine was shifted to the Edappara Mala.
Kayamkulam Kochunni, the film, is the costliest movie made in Malayalam. It had a budget of Rs 45 crore and has Nivin Pauly in the role of Kayamkulam Kochunni. Mohanlal appears as Kochunni's friend Ithikkara Pakki. The first shot of the film was picturised at Edappara shrine, but it is shown only at the end of the movie.