Kochi: 'Dakshina', an annual arts and advertising portfolio exhibition of the Amrita School of Arts and Sciences here, showcased the creativity and skills of visual media and fine arts students in the college. The two-day event was organised by the Department of Visual Media and Communication at the institution. Manoj Vyloor, Principal, Raja Ravi Varma College of Fine Arts, Mavelikkara, inaugurated the festival.
The annual exhibition aims to improve students' employment opportunities and create a platform for their skills and creative output.
Dakshina, which saw a large number of visitors, showcased various products and services developed by the students, such as advertising, branding and web design portfolios. It also screened 19 documentaries and 8 short films made by the final-year students of Masters in Journalism and Mass Communication (MA JMC) and Masters in Visual Media (MA VM). Over 80 students from the college took part in this event.
"This was a huge opportunity for us to exhibit our individual projects for the final year. The college has given us a platform for developing and recognising our skills and showcasing them in front of an audience through Dakshina," said Anjali Anand, a final-year MA JMC student.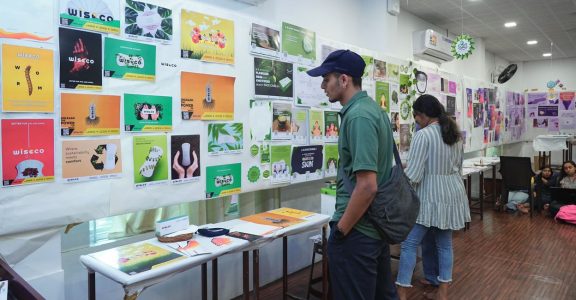 Experts from renowned media organisations and design and advertising agencies also visited the students' exhibition.
"Dakshina is a special event for us as this is the platform where we can display our skills that we have acquired from our teachers and visiting faculties in the past two years. We also got a chance to speak to a few professionals in this industry and show them our works," said Kavitha, a final-year student of the Masters in Fine Arts (Applied Arts and Advertising).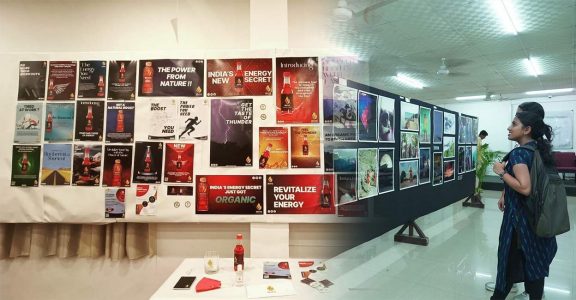 Dr U Krishnakumar, Director and Dean of the Faculty of Arts, Humanities, and Sciences, Amrita Vishwa Vidyapeetham, Prof C S Jayaraman, Dr D Harikrishnan, Head of the Department of Visual Media and Communication, and Assistant Professor Vinod L spoke on the occasion.