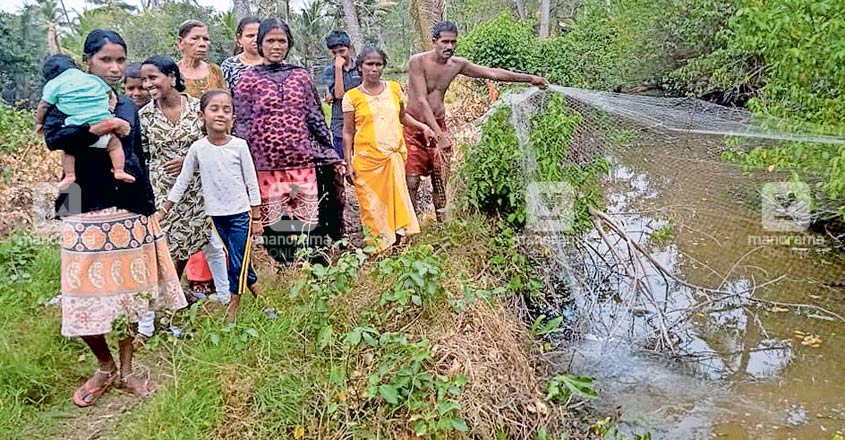 Cherthala: Panic has gripped a coastal village in Kerala's Alappuzha district owing to frequent sighting of snakes.
No less than five cobras, including a black cobra, have been caught within a week from the Kaliveedu Colony in ward number 15 of Pattanakkad Panchayat near Cherthala.
The colony has 21 houses. People here have now cast nets around their houses in a bid to trap and put up a defence against the snakes.
The residents say wild bush surrounding the colony and accumulation of waste in the local streams are responsible for the proliferation of snakes.
The residents lament that their complaints have so far elicited no action from the authorities.
Meanwhile, everyone live in fear.
The locality has other civic issues owing to the lack of road connectivity and poor lighting. While the construction of a panchayat road is stuck midway, street lights flanking the path rarely function, thus risking public to chances of snake bite.