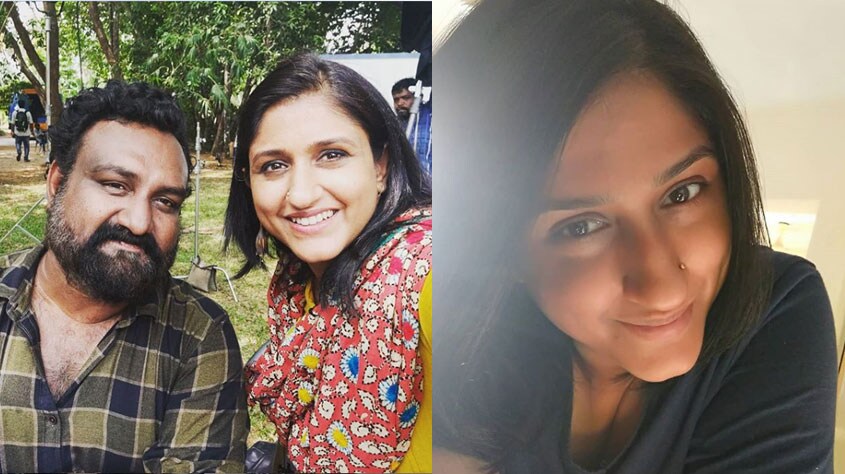 Journalist and television anchor Dhanya Varma is all set to make a dashing entry to the mainstream cinema through the much-anticipated Pathinettam Padi directed by Shanker Ramakrishnan. Like in real life, Dhanya essays the role of a journalist in the upcoming movie.
Dhanya had earlier appeared in the indie English movie Humans of Someone directed by Sumesh Lal. In the movie based on the life and characters of legendary filmmaker P Padmarajan, Dhanya played Alice, Suhasini's character in Koodevide.
Dhanya observes that the experience of working in a commercial movie was totally different from that of a parallel movie. She adds that Pathinettam Padi helped her understand the medium called cinema from close quarters. "Passion and patience are the two important factors required to get into the movies. Cinema is unlike other professions. Here, everyone, from the director to the spot boys, work incredibly hard for a film. Everyone can express their own opinions, which in fact make the movie more amazing," notes Dhanya.
Dhanya, however, admits that learning the dialogues for the movie was pretty hard. "While anchoring we would talk about anything that pops up in our mind. But cinema is not like that. We have to say the dialogues that are given to us. It indeed was a bit difficult for me to by heart the dialogues in Pathinettam Padi. The combination scenes that I did with actor Prithviraj are truly unforgettable moments," reveals Dhanya.
Dhanya is married to Commander Vijay Varma, a helicopter pilot in the Indian Navy. Keralites remember him as the brave pilot who rescued a heavily pregnant woman during the floods last year. Dhanya who had earlier taken a sabbatical from her profession to spend more time with her family doesn't regret it at all. The couple has three kids.
Pathinettam Padi is the maiden directorial venture of actor– screen writer Shankar Ramakrishnan. The trailer, which has already become a hit on Youtube, hints that the movie is about the rivalry between the students of an international school and the neighboring government school.
The movie boasts of a stellar star cast including Prithviraj, Manoj K Jayan, Lalu Alex, Unni Mukundan, Arya, Priya Anand, Priya Mani, Ahaana Krishna, Saniya Iyappan and Suraj Venjaramoodu. Besides, it also features around 65 new comers and 15 theater artists. Mega star Mammootty makes a cameo appearance in the movie. Pathinettan Padi is slated to hit the theaters on July 5.