When Kunchacko Boban announced his film Valliyum Thetti Pulliyum Thetti (VTPT), bringing back the ever-loved child artist Shamlee to Mollywood, all were excited. The question 'who would helm the grand project' was everybody's next thought.
Valliyum Thetti Pulliyum Thetti is Rishi Sivakumar's first as a director, thanks to his long stint in the industry as an associate cinematographer for many a movie.
Also read: 'Valliyum Thetti Pulliyum Thetti': Best composer debut of recent times
The calm and composed 28-year-old from Ponkunnam has lots to say about what went behind the making of Valliyum Thetti Pulliyum Thetti which will be hitting the screens very soon.
Tell us what can we, as audience, expect from Valliyum Thetti Pulliyum Thetti?
It will be a complete entertainer that will appeal to all kinds of audience. Set in the backdrop of 90s, the movie sets a festive tone and has a nostalgic factor that every Malayalee can easily connect with.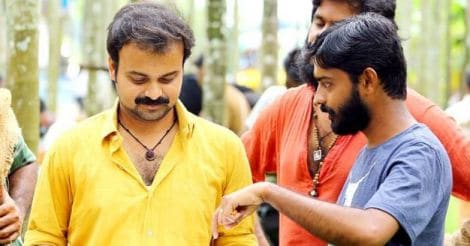 A first directorial venture with a celebrated actor like Kunchacko Boban. Were you scared?
Well, Ichayan as we lovingly call him, was my first and foremost choice. I was associated with Pullipulikalum Aattinkuttiyum and since then I've known him personally. Moreover, the desire to venture into filmmaking was not something that I decided one fine morning. Not just me, but along with a few friends of mine, including Sooraj who is the Music director, and Subin, the designer of the movie took about five-six years to finalise the script.
The very first time when Ichayan heard the script, he set aside the dates for the movie. He reduced around 10 kg for the film as we wanted to bring back the chocolate boy image in him. One would see versatile acting incorporating various emotions from this actor, who is a natural before the camera.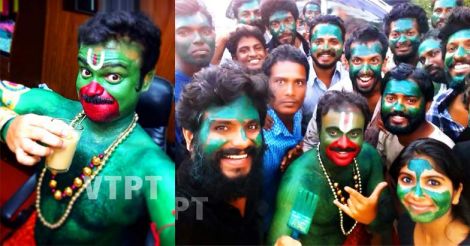 There is one sequence which will see Ichayan enacting Hanuman. In the film, it's a 10-day fest and 'Hunumanattam' is one particular show in the festival. For this, the shoot began at 6 pm and extended till early morning.
Ichayan was dressed in the attire with the make-up intact. The photo that was taken that day went viral on social media and the sole credit goes to the actor Kunchacko Boban himself.
Ever since the first look got released, the movie is much noted for being the comeback vehicle of Shamlee. How did Shamlee became a part of the venture?
I would call it sheer luck to have got Shamlee as the female lead in my first movie. Initially, before finalising her, we were on the lookout for a new face and wanted someone who could make an impact through her looks. We auditioned around 2000 people but still weren't satisfied. Later, when the shoot was to commence, it was Kunchacko Boban himself who suggested Shamlee's name. I was a bit hesitant in the first place, if someone like her will ever agree to take up the role.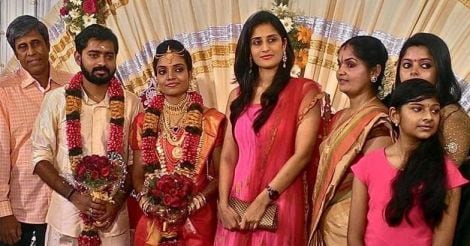 A shot from Rishi's wedding. Shamlee was also among the guests
As far as the character Sridevi was concerned, it is not at all skill-oriented and completely prioritizes on looks. When we approached Shamlee, to my surprise, she too was in search of a similar role. Shamlee's character will only make a few appearences, yet she becomes the crux of the movie.
Your connection with cinema
Cinema had been my passion since a young age. I did my graduation at Madras Christian College in Chennai and later joined S. Kumar sir's team. I happened to assist him in four films including Indian Rupee and Padmashree Bharat Dr Saroj Kumar.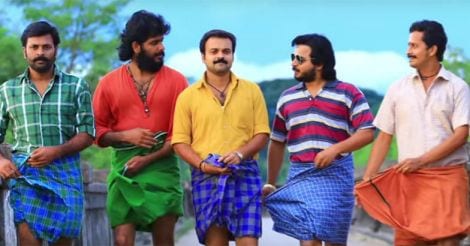 Interestingly, my sister had acted a small role in the movie Kadha Pareyumbol and now once again, she will be seen in VTPT as well.
How hard was it to bring back the 90's concept?
It was challenging and I am sure we have managed to bring it out in the best possible manner. We had qualms as a debut crew but when you see the movie, you will get to see that one entire village in Kollemcode, Palakkad has been taken to the 90s. Hats off to the art director Jyothi Sankar, who re-invented the old theatre 'Sreedevi Talkies', a major village junction and many other such details to fit the frame and idea. The movie was shot more during the night and that was a major challenge we had to face.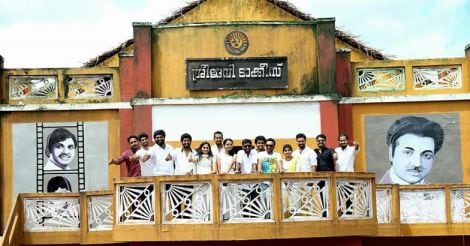 Tell us one of your favourite movie from the 90s?
That's hard! I grew up watching Lalettan and Mamooka movies like Vandanam and Kottayam Kunjachan. And you'll see similar shades in my movie too!
Any veteran director who influenced you?
This one too is hard to answer as well. Not just veterans, but the new directors have influenced me in many ways as well. Directors like Muhsin Parari (KL10 Patthu), Jijo Antony (Darwinte Parinamam) are my friends and we used to discuss as well as learn many new things from each other.
Well, one thing I can say is that, although VTPT is not completely influenced by a director, the movie is inspired by Lal Jose's culture of filmmaking.