He breezed in 20 years ago, with the freshness of youth. The years have gone by and the boy who with his lost and longing looks had girls swooning over him, has today, matured into an actor who effortlessly lives the characters he plays.
The year was 1997, the movie, Aniyathipravu. Kunchacko Boban has not looked back since. The movie was a mega tsunami of sorts, followed by a barrage of bouquets and brickbats. The youth were in a frenzy, the elders in a spin over "corrupting influences". But the chocolate boy stayed, pulled off a coup with Niram and declared his entry.
Kunchacko's roles have been anything but clichéd. From the wronged priest in Vishudhan to the perfect pal in Ordinary, the faithful friend and lover in Kasthuriman, the hurt and revengeful husband in Traffic, the angry husband in How Old Are You and to the outrageously ridiculous convict-priest in Romans, he has played them all with elan.
With a recent hat trick win of sorts through Take off, Ramante Edanthottam and Varnyathil Ashanka, there's no stopping the Kunchacko juggernaut. Having had a great run, the actor is all set to celebrate two decades of ups and downs in the grease-paint world of cinema.
Chatting happily to Onmanorama, he traced the paths he trod to find a niche for himself as a character actor and shared a whole lot of celluloid experiences.
Looking back on the last 20 years, how would you rate yourself as an actor?
My career can be split into three phases, the first from 1997 to 2005, followed by a two-year hiatus and a comeback. Phase three has ideally begun from 2016. My first stint saw me taking cinema quite casually. It was after the break that I gave a serious thought to my career. I set about correcting myself. A passion for cinema gripped me and I decided to transform myself into an actor. The year 2016 saw me stepping into the role of a producer too. I was also lucky to be part of a few good movies where I could play characters with a difference. So, on this joyous note, I am happy to celebrate 20 glorious years of my life in cinema.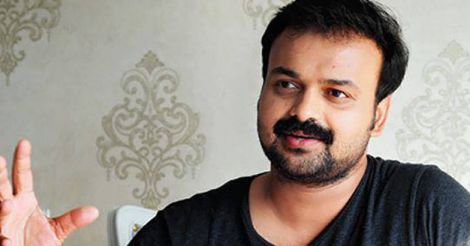 Having had a great run, Kunchacko is all set to celebrate two decades of ups and downs
Over the years I've introspected and reflected a lot on my personal as well as professional graph. I feel I have evolved into a better human being and a mature actor. I can credit this great change to the unconditional love of my fans and movie lovers here. They cheered me on when I did the best roles of my life and it was this recognition which helped me all through these 20 years. To get on to the movie bandwagon may not be too tough a task, but to prove your mettle and retain a fan base is not easy, especially in Kerala. I've had my share of flops, duds and hits, but I'm happy I could be part of some very meaningful films, for which I am truly grateful.
How were you able to balance the ups and downs of life as a person as well as a professional?
Life is like a see-saw with its ups and downs. It's a part of everybody's life. Haven't you seen an ECG with its up and down graphs? When it goes in a straight line, we are closer to death by every second. Life can never go in a straight line. It's a mix of sorrows and joys. Happiness is valued only when sorrow is tasted. I've learned lessons from bitter experiences and know how to live through them. I've come across a lot of people, some young, some old, and their lives have taught me a lot. When failures hit us, it's natural to be depressed. But let's never dwell on them. I learned to pick myself up when I faltered and told myself not to let success or too much happiness get to me. Life taught me to maintain a balance between pain and joy.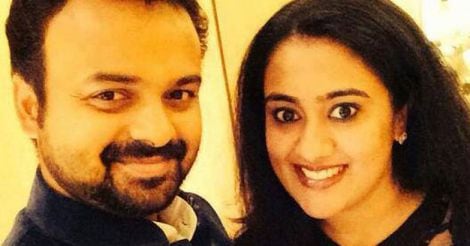 Kunchacko with wife Priya
How do you view your transformation from a chocolate boy to a character actor?
I deem the very question an honor. It's been a welcome change for me. For a time I was quite unhappy with my image as a romantic hero, although the movies I'd acted in were declared super hits. But I was pretty much aware that such a dandified image would not last long.
So I decided to go for a makeover to character roles. But I did not want it to be perceived as a consciously-made effort. The transformation had to be natural. I worked hard. That's how I shed my chocolate boy-romantic-hero image and went in for character roles. And believe me, my movies turned out to be hits, big time!
I was no longer a young man. I had aged and matured. But there are folks who love to call me chocolate hero even to this day.
Do you still get letters signed in blood?
Not anymore, laughs Chackochen. My fans too seem to have become more mature.
Do you see a shift in your fan base?
Yes, I do. The Shahid I did in Take Off and the Raman in Ramante Edanthottam were characters women could relate to and they loved me for that. But these same fans had a different take on my role as Kavtta Sivan in Varnayathil Ashanka. They just could not accept me. But youngsters fell for my Kavtta Sivan. I feel honored when directors, producers, and scriptwriters come to me with such offbeat roles. I'm truly happy that my efforts and hard work are paying.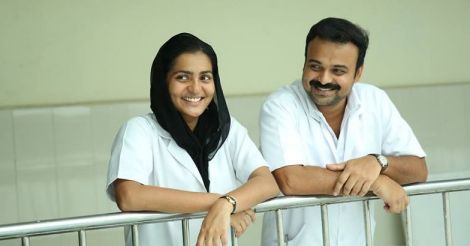 Parvathy and Kunchacko Boban in 'Take off'
You don't seem to be scared of sharing the screen with women-centric characters.
I listen to the script carefully before committing to a movie. I go for the character only after this. If people could wholeheartedly relate to Mini In Aniyathipravu, they loved Sudhi also not because it was a woman-centric film. On the contrary, it clicked with families and was widely appreciated. Viewers loved Elsamma's Palunni in Elsamma Enna Aankutty, Sameera's Shahid in Take off and Malini's Raman in Ramante Edanthottam because they had become fond of those characters. If you love a movie, you will love the characters and the twists too. In all these hits, the characters I played were as important as the female roles. All these films carried a message and the storyline was entertaining and pleasant. Why would I reject such films just because of a strong woman-presence?
Have the women in your life been a source of inspiration in choosing such powerful roles?
Possibly. The milieu you grow up in influences your decisions. I respect women. It was the women in my life who readied me to accept the good things in life. I'm constantly indebted to them. In fact, society ought to be indebted to women. Unfortunately, we see the contrary today. It's possible that behind my choice of films, there's this perceptible gratitude to women. There's nothing to feel bad or shy about such a decision. Such movies always turn up trumps.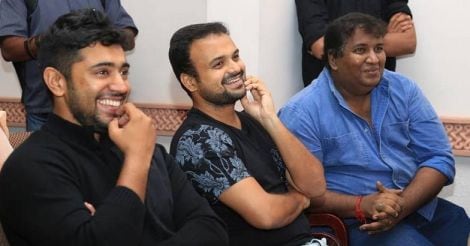 Whenever Nivin and I meet, our conversation always veers around Rajesh Pillai's 'Motorcycle Diaries', says Kunchacko
Will Rajesh Pillai's memory live on? Will Motorcycle Diaries ever come out?
I don't think we need to do anything to keep Rajesh Pillai's memory alive. His will always live through his films. Motorcycle Diaries was his pet project. But it's a far dream to see it through as it involves immense effort and a huge budget, the way he visualized it. And this, apart from a whole lot of artists, technicians and spread out locations. This is precisely why it's next to impossible to see it through. Whenever Nivin and I meet, our conversation always veers around Motorcycle Diaries. We have not given up on it.
Can we expect new releases under the Udaya banner?
Certainly. You can always look forward to fresh releases from Udaya. Not too soon, however. Talks are on for some sort of an arrangement.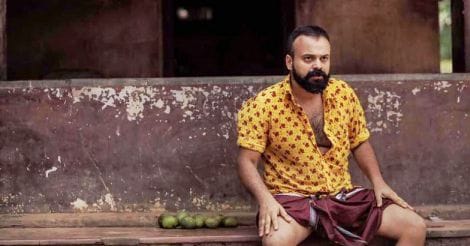 A still from the movie 'Varnyathil Ashanka'
Will the rough and boorish Kavtta Sivan of Varnyathil Ashanka be a turning point in your career?
You could say that Kavtta Sivan came to be quite accidentally. It was not a pre-planned decision, nor was it custom-made for me. In fact, I was one of the last actors to be cast in the movie. The producer, Ashiq Usman, told me about the possibility of such a character. He asked me to give it a try. "You have never done a role like this," he said. "Nor has anyone seen you in such a getup," he continued. That's how he zeroed in on me. He was sure I would I could pull it off. A movie will click only if it has good characters and a great storyline. When Siddharth and Thrissur Gopalji narrated the story, I fell for it. That's how I got into the skin of Kavtta Sivan.
I felt fulfilled when viewers took to Kavtta Sivan. As an actor, it was a great moment. Kavtta Sivan has certainly been a rallying point for which I can ask for more such roles and movie-makers will feel free to seek me out to portray characters with gray shades.
Kunchacko Boban has been singularly lucky to have had several hit songs pictured on him in his early stints. In fact, he did not take long to answer this question that was thrown to him: Which song pictured on him is closest to his heart? Though he loves them all, there's one he loves to eternity…. "suryanayi thazhuki urakkam unarthumen achananuenikkishtam…" from Satyam Sivam Sundaram. In life too, he must be missing his father, especially when he looks back on 20 years well spent. The lines must move on… up and down.