For Carolin Goldstein and Philip, everything in nature has a face. The couple discover the pain, vigor and sorrow of nature by drawing faces on tree trunks with organic colors. And now, they have come all the way from Germany to Kochi partake in the collective spirit of artists in India.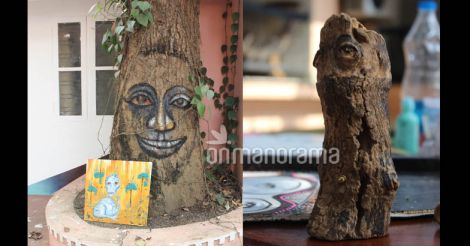 "To face is the hardest of encounters. We discover a face in every component of nature; a face rich with expressions and stories. We don't have to create them; we just have to observe, understand and discover the face, which reflects its expressions," says Goldstein.
It's interesting that the artists seldom own their works. "We draw on random walls, tree barks and logs, and move on like that. They fade away as time moves on. We just photograph and leave them to nature," says Philip.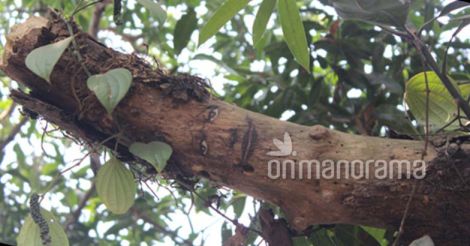 Philip and Goldstein have set up some of their works at Ballard bungalow near Aspin Wall House, Fort Kochi. Yes, the biennale nourishes a parallel art ecosystem in Kochi, owing to the huge inflow of artists, aspirants and admirers.
"We use ecological colors to draw on tree trunks and walls. It fades away after a while…I think it is good to create something and leave it like that. It dies in nature, much like we do," says Goldstein.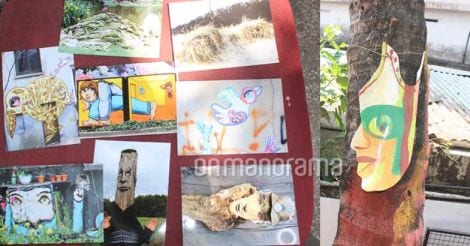 The couple are now busy giving communicative tools to the tree trunks and barks to stare, frown and weep at every passer-by as they have to leave for Germany next week.
To know more about the couple's journey, visit Zonenkinder Art Collective on Facebook