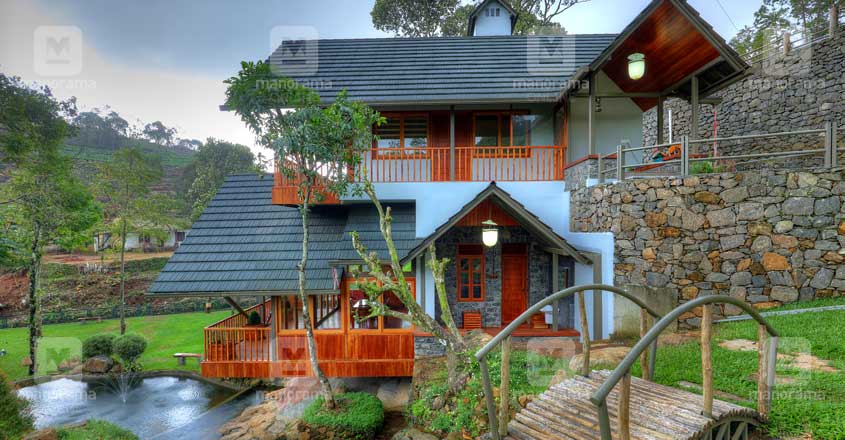 Alchemy, a splendid farm house made of dreams, is owned by Sabu Thomas at Pambanar near Kuttikanam in the Idukki district. This plot which lies in multiple slopes doesn't have any flat surfaces at all. So, it was quite challenging to design a beautiful house that suits the natural pattern of the plot, that too by retaining the huge rocks and trees that stand here. One could enter the main part of the house through a traditional padipura or gateway. The small walkway lends a rustic charm to the premises. A small rivulet that flows beside the plot adds a dreamy look to the house.
The well built in the front yard using rocks is what grabs instant attention. Meanwhile, the landscaping is done by paving lush green buffalo grass.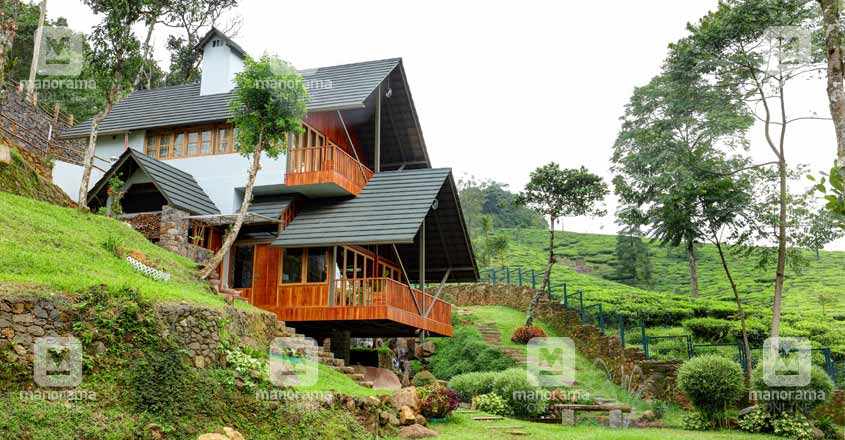 The house is designed as two structures – one a wooden house and the other a classic stone house. The double sloped roof amazingly suits the unique climate of the locality and plays a pivotal role in enhancing the stunning look of the exteriors.
There is a flight of stairs from the landscape that leads to the common area of the house. A light house too has been built in this plot. The deck is built on a huge cantilever structure. It is supported using single circular steel structure that doesn't hurt or destroy the nearby lake, soil or the unique structure of the plot. This single pole is fixed on the rock using the chemical anchoring technology. The deck is then built on top of this pole as a sturdy GI structure. Cement boards and wooden flooring are finally done to give it a mesmerizing look.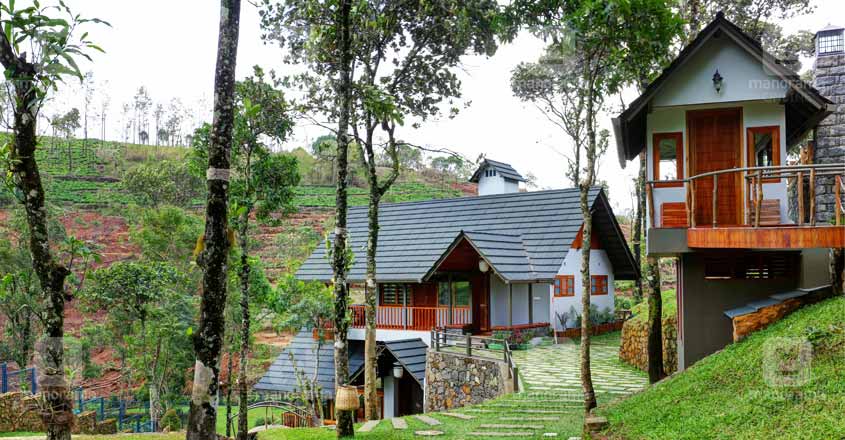 There is a powder room and a wash house for the guests in the wooden house. Terracotta tiles are paved on the floor here. The walls are built using solid rocks, adding a classic Victorian charm. The deck space is designed two or three steps below the entry foyer. This could be used as a living space as well. A dining table that can comfortably accommodate up to 6 guests and a beautiful balcony too are arranged here.
The kitchen is two – three steps above a spacious common area. This quaint kitchen has all the required facilities. An adjacent work area completes the kitchen space. There are two bedrooms in the upper floor.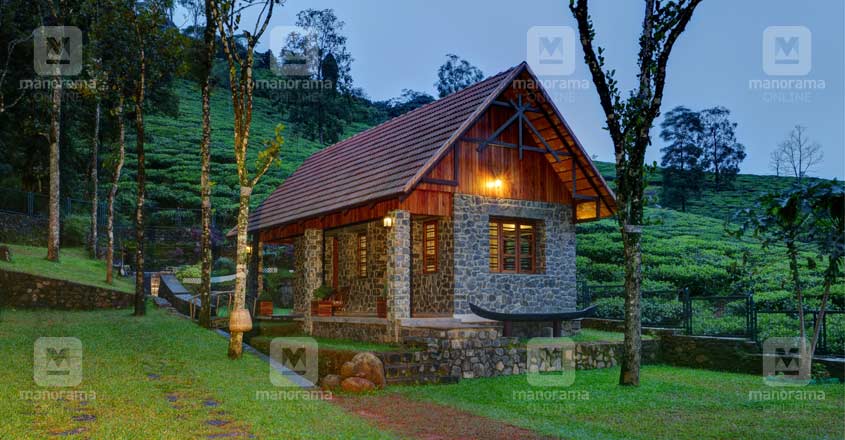 Besides the traditional padipura, there is a separate gate as well, with a driver's cabin near it. There is one more villa in the same plot where a tent space that can accommodate up to 8 guests is arranged.
A stone house too has been built as part of the farm house. This small house, built in the traditional style, has two rooms and a verandah. This is made for the family's friends and relatives.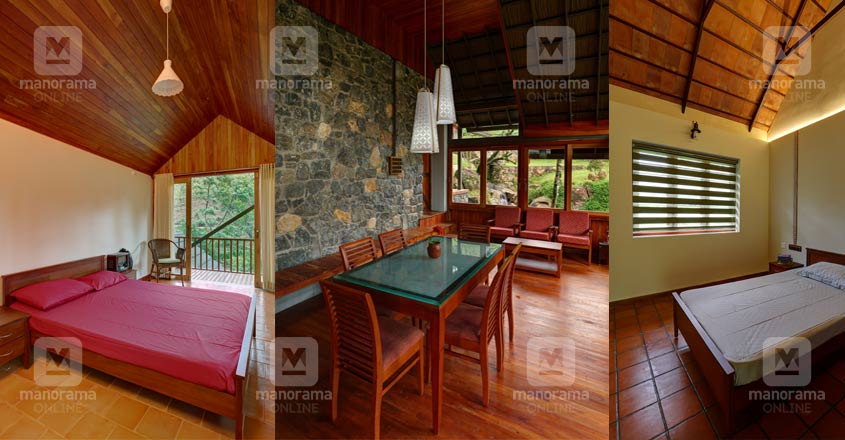 Project Facts:
Location – Pambanar, Kuttikanam, Idukki
Owners – Sabu Thomas and Jitty Sabu
Design – Architect Jobin Joseph
Bluebox Architects, Ernakulam
Ph - +91 9809119994
Email – mail@blueboxarchitects.com