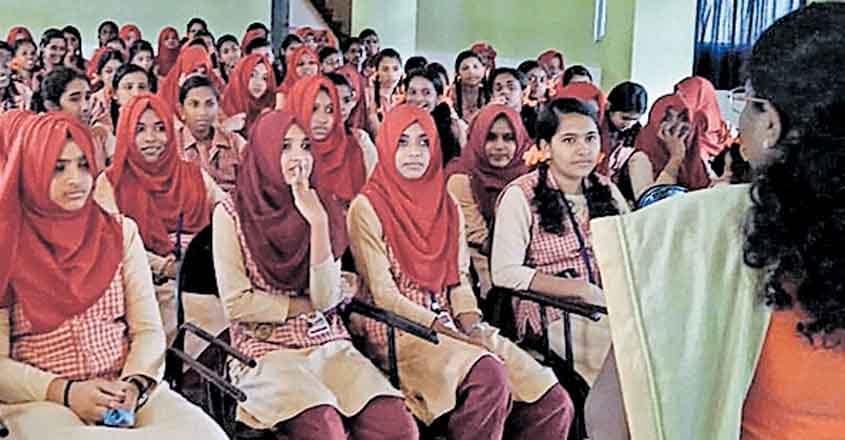 Palakkad: The Central Council of Indian Medicine has kicked off the 'Rithumathy' project to evaluate the various health issues faced by the teenagers during menstruation and to resolve it effectively. Besides creating awareness among the girls about menstrual irregularities and health issues, ayurvedic treatment, too, would be made available.

Irregular periods have become very common these days due to unhealthy eating habits, lack of exercise, and irregularities in hormone production. Doctors say that these may lead to serious health problems later if not undergone proper treatment.
As part of the project, awareness campaigns would be conducted about the various lifestyle diseases, and also about the significance of heath, food, and exercise in maintaining the balance of female hormones. Regular and continuous observation and treatment would be made available for the young girls. These are the 5 stages in which the project would be executed:
A special questionnaire would be distributed among the teenage girls by the visiting groups which include doctors as well.
Consultation with the doctors after evaluating the answers filled in by the girls.
Scanning and blood tests would be prescribed to aid the diagnosis.
Medicines would be prescribed for 3 months, and check-ups provided every two weeks.
Progress reports on health would be submitted, and further treatment would be made available if necessary.
In the initial phase, the project would be executed at the Government Moyan Model Girls Higher Secondary School, Chittoor Government Victoria Girls Higher Secondary School, Karakurussi Government Vocational Higher Secondary School and Mukkali Model Residential School in the Palakkad district.
Dr Manjusha Murali is the convener of the 'Rithumathy' project in the district. The project was inaugurated at the Government Moyan Modal Girls Higher Secondary School where the most number of students are enrolled in the state. Among the 3000 students who study at the school, 450 girls were selected for observation under the project.