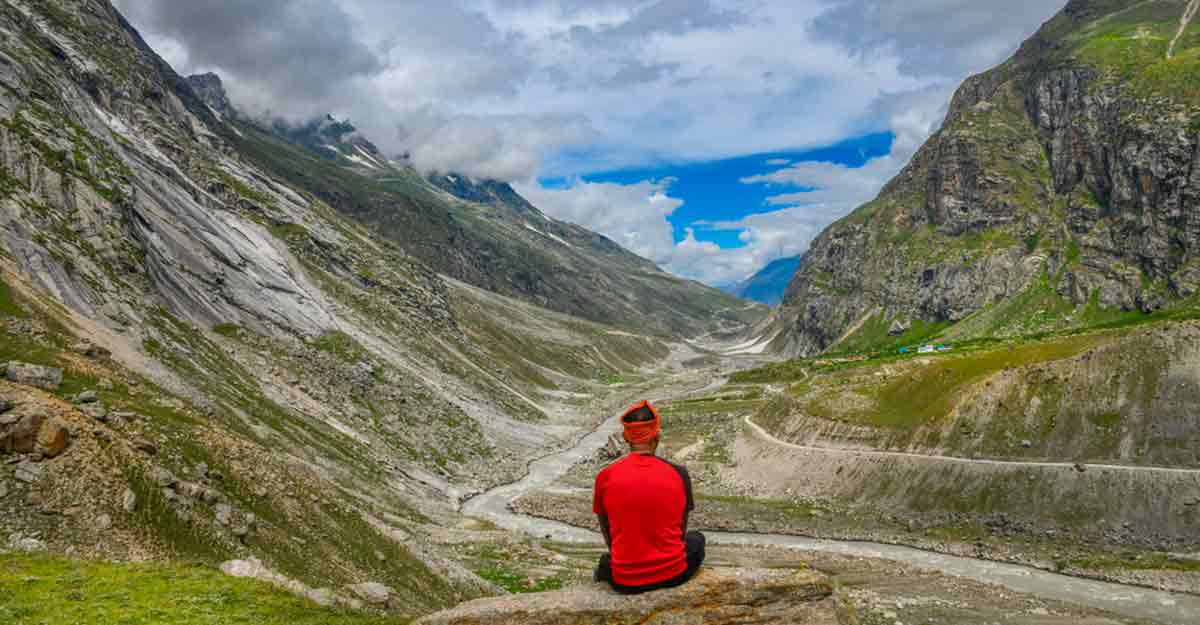 Only few Malayalis knew about the place Chatru till the news of popular cine artist Manju Warrier and her film crew getting trapped there in a flash flood started coming in the mainstream and social media recently. The film crew were in Chatru for the shooting of the film 'Kayattam'. Manju Warrier and her team got trapped there in the time of heavy snowfall. After an initial scare, the crew returned to safety. Many people formed the opinion that Chatru is a dangerous place to be in. What is the truth?
Chatru is about 100km from the more popular Manali, which is the ultimate adventure tourism destination for many. Chatru itself is not devoid of adventures. This land of valleys is not accessed easily. The unpredictable weather also makes this place somewhat of a stiff challenge.
Chatru is like a green island amidst the expanse of the white of Himalayan snow. It is a small village with barely 1000 inhabitants and it acts as a transit point for many popular trekking routes. Chatru's natural beauty defies descriptions. Despite the unpredictable weather, not many of the extreme adventurers skip Chatru.
At 18,300 feet above sea level, the Spiti Valley trekking is easily one of the most distant and treacherous routes in the Himalayas. Despite the dangers involved, it offers excellent camping sites and trekking experiences. Spiti Valley can be reached via Chatru. Notwithstanding its small area, Chatru is a major hub for the routes to Rohtang Pass and Hampta Pass. Unlike the other tourist destinations around, Chatru is relatively less crowded owing to the vagaries of the weather. Sudden and unexpected change of weather can upset best of the travel preparations. It is important to follow the weather forecasts closely and to heed to weather warnings. The most suitable time for visit is between June and September. Trips may be undertaken in the March-June window too. The region is prone to heavy snowfall.
The adventure tourism attractions here include paragliding, ropeway ride, trekking etc. For those seeking extreme adventure, Chatru is the place. Small dhabas and tenting facilities are available here for the visitors.