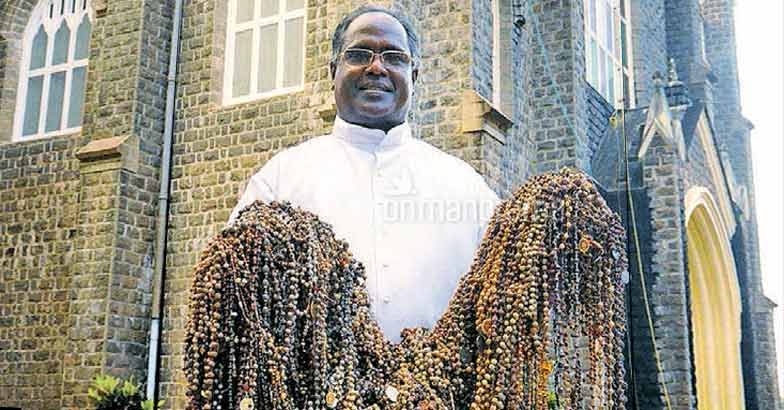 Cherthala: With the Malayalam month of Vrishchikam setting in, almost all the temples across the state see a steady flow of Sabarimala pilgrims. And many travel to Arthunkal Basilica as part of the pilgrimage. Here's why they do it.
The belief
Lord Ayyappa, it is said, used to be very friendly with St Sebastian. They were so close that the two were considered brothers by people of both the religions. It is this ideal of religious harmony that draws Sabarimala pilgrims to Arthunkal Basilica.
The ritual
Thousands of Sabarimala pilgrims travel to Arthunkal, offer their prayers at church, remove the sacred chain that they had worn around their neck to mark the vow to undertake the pilgrimage (called 'mudra'. It may be sometimes worn on a string). They take a customary dip in the pond outside the church too.
The preparations
The Arthunkal Basilica Rector Fr Christopher M. Arthaserry said that the two ponds in the Basilica were cleaned well in advance before the Sabarimala season started. He added that this year too thousands of devotees have arrived at the Basilica to observe the ritual. This, he added shows how deep the religious harmony runs.