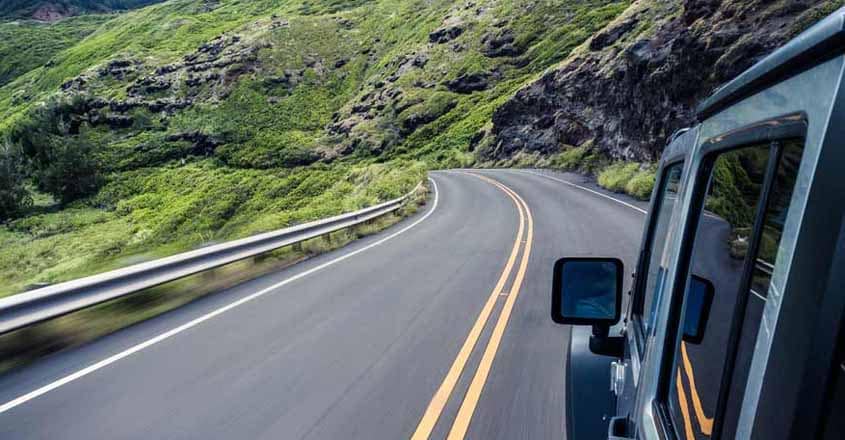 Here are a few tips everyone should keep in mind while driving or travelling by road:
1. When you feel sleepy, please take a break from driving and sleep. During long drives, either if you feel tired or once during every three hours stop the vehicle, splash your face with water and eat something hot.
2. If you are in the front seat or back, wearing seat belt is a must.
3. It is advisable not to drive long distances after 10 pm and before 6 am.
4. Do not ask any driver to work more than 10 hours a day. You have to ensure that the driver is not overworked.
5. Do not let children below the age of 12 sit in the front seat.
6. All kids, however young they are (even if returning from hospital after delivery), should be allowed to sit only in their special seat.
7. You should take extra care when it rains and during night.
8. Do not allow more people to travel to airport to see off and receive passengers.
9. Long drives after having a sumptuous meal, specially feasts, will invite dangers.
10. Never drive if you have had liquor. You should never allow someone who is drunk to drive too. If your driver comes to work after consuming liquor, never allow him to work that day and in future too.
11. It is important to reach airport or a programme on time. It is more important to reach there alive. Hence, plan your trips well and in advance. Do not allow your driver to speed.
12. The road might be empty, or you might be travelling in the night, curb the urge to speed.
13. If you try to help those who have met with an accident, be careful. Wrong first aid could complicate things for the accident victim. Similarly, if you meet with an accident, ask others to call an ambulance; never listen to bystanders' advice to get up or drink water.