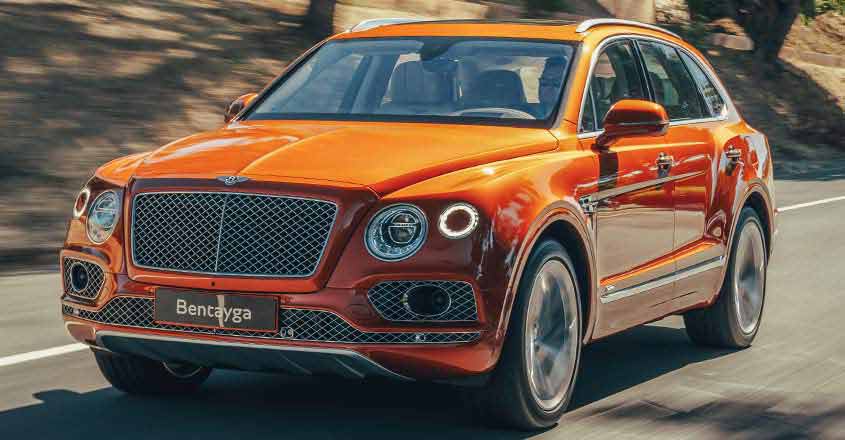 British luxury car maker Bentley Motors' ultra-luxury SUV Bentayga's hybrid version has been launched in European markets.
Part of the Volkswagen group, Bentley has already introduced the hybrid Bentayga in the US market. Bentley is introducing the hybrid version as a first step towards going fully electric, which will see the company roll out an electrified version of every model in its fleet by 2023.
The hybrid variant of the Bentley Bentayga has been built in Crewe in England. The car returns CO2 emissions of just 79g per km, claims Bentley, which makes it the company's most fuel-efficient model to date.
Bentley says that the introduction of the hybrid powertrain has not affected the performance in any way; it is still capable of swift and silent acceleration. Along with an electric motor, the car is equipped with a new 3-litre V6, petrol turbo engine. The e-motor can generate 127.80 ps of power and 400 Nm of torque. The battery can be fully recharged in just two-and-a-half hours.
The Bentayga is also equipped with latest tech like intelligent satellite navigation. The company says that the car has a total driving range of 747 km and an all-electric range of 39 km on a single charge.