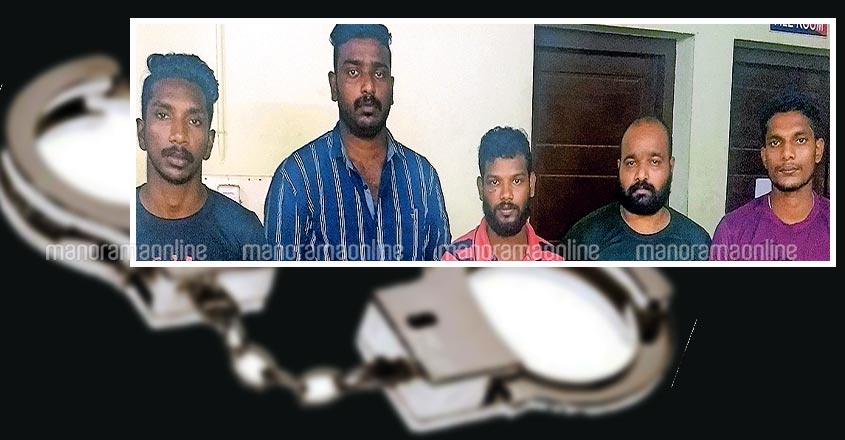 Alappuzha: Five BJP workers have been arrested for attempting to kill a DYFI activist.
South police have arrested Thirumala ward Panapparambu Veettil U Ashwin Dev (26), Prakash Bhavanil Sanju Prakash (26), Matathil Veettil Akhil Ajith (28), Koottummel Veettil Ranjith Kunjumon (24), and Aressery Veettil Sandeep Sudhappan (21) for waylaying and stabbing Pallathuruthy Palliveedu Veettil Suneer (26).
They five-member gang had beaten up Pallathuruthy Kalathiparambil Shemeer Khan (20) and his brother Shihab (19) mistaking them for Suneer. Soon, Suneer came on a bike, and was stopped, and stabbed in his stomach, said the police. The incident took place at Pallathuruthy Udayapuram junction.
A critically injured Suneer is currently under treatment in the intensive care unit of the medical college hospital.
Soon after the stabbing, district police chief K M Tomy reached the spot and led a team of cops to search for the culprits. With the help of the cyber cell, they carried out searches in the lake using speed boat.
Cornered, the accused could not flee and were hiding near the boat jetty from where they were caught. About 200 armed policemen under the leadership of Cherthala ASP R Vishwanath, additional ASP B Krishna Kumar and four CIs are currently camping in the area.