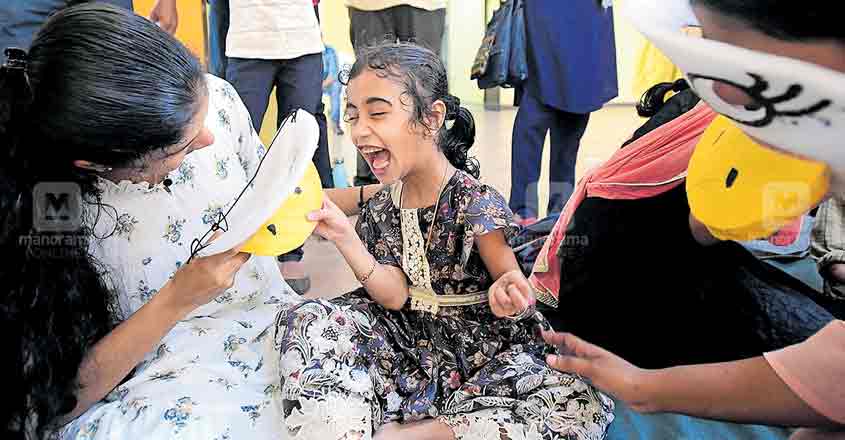 Kozhikode: As most school authorities are reluctant to admit special students the latter end up being literally trapped in the four walls of their homes. In this era when digital classrooms are being set up at public institutions and the standards of the schools are being raised to meet the globally best norms, the Kerala government is planning to launch special classrooms for bedridden differently-abled children.
The proposed digital classrooms would be air-conditioned and the beds would be placed in such a manner that their position can be changed as per the requirement. Along with this, facilities for speech, physio and occupational therapies would be provided along with a sensory room.
The special facility would come up under a project that has been included in the PRISM programme and would be started this year. (PRISM stands for Promoting Regional Schools to International Standards through Multiple Intervention)
It is for the first time that such a project is being implemented in schools in the country, said A Pradeep Kumar, MLA, who is spearheading it.
The classrooms would be set up at five schools that are part of the PRISM programme. These are the Government Girls' Vocational Higher Secondary School at Nadakkavu, Government High School at Karaparamb as well as the NGO Quarters Government High School, Medical College Campus Government Higher Secondary School, and East Hill Government Higher Secondary School within the city.
The first classroom would be set up at the Nadakkavu school on a trial basis this year. The construction of the room would start as soon as the project report is prepared and submitted.
The MLA made the announcement while inaugurating a workshop for bedridden differently-abled children conducted by the urban resources centre that falls under the aegis of the Samagra Shiksha Scheme in Kozhikode.
Around 30 children took part in the one-day camp named Helping Hands. A group discussion was also held for the parents. The special kids got a chance to meet and interact with children of their age.