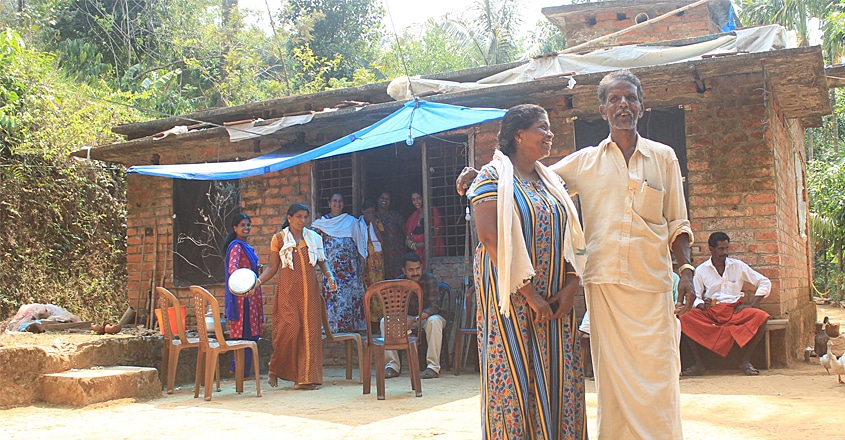 Kalpetta: Many traditional crafts are dying a slow death with industrialisation and increasing urbanisation. Skilled artisans and their communities are in the throes of misery. Amid such odds a bowmaker's daughter could clear the Civil Service Examination.
Few people know Suresh of Pozhuthana in Kerala's Wayanad district as he makes a living crafting bows and arrows. However, most people in Kerala know his 22-year-old daughter Sreedhanya Suresh. This Civil Service winner from a tribal community (Kurichya tribe) is now undergoing her Civil Service training at the Lal Bahadur Shastri National Academy of Administration in Mussoorie.
Sreedhanya is reportedly the first tribal woman from Kerala to have cleared the exam. She stood 410th in the UPSC rank list for the Civil Services Examination, 2018.
Suresh thanks his profession for Sreedhanya's glory.
"IAS is an elite profession which only the rich and powerful people could hope to achieve. However, my daughter proved that even those from the lowest strata of society can succeed in the civil service exam. It was my centuries-old occupation that supported her efforts to clear one of the toughest exams in the country," Suresh remarked.
Suresh vowed to adhere to his traditional occupation though his daughter is well-placed.
"I will never abandon my occupation. In fact, I will give more importance to it now," he noted.
Though Suresh mainly makes bows and arrows for competitions, he also creates traditional utensils. The raw materials are mainly bamboo and coconut shells. The artisan has several regular customers and his order book is always full.
Suresh's other ventures are preserving indigenous seeds and cultivating medicinal plants. He is ably aided by his wife Kamala in all his efforts.
The family resides at Ambalakolli, a tribal settlement near Idiyamvayal in Wayanad.