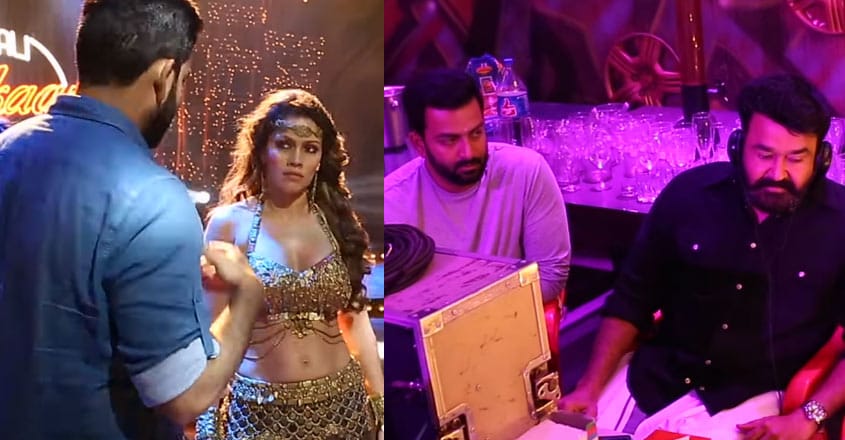 While it was just recently that Prithviraj announced the second part to his directorial venture 'Lucifer', the makers, of late has been releasing behind-the-scenes videos on Youtube.
One of the latest video is about how the much talked about item song was shot. The video features the dancers reharsing for the song, a number of technicians behind the camera and other crew who were on sets of the movie. With daunting cameras all around, Prithviraj explains how the visualizations.
Watch the making video here:
The song and its visualisation had unfortunately fetched criticisms. The question of whether this song was necessary rumbled across social media.
And in at the recent press meet, writer Murali Gopy reiterated that the song was an essential ingredient of the film. "The song sequence has a brilliant literary knitting which encapsulates the film, including the lyrics. A film cannot satisfy everyone and be politically correct. I believe, every socially sensitive idea should not go to an extreme level," he had said.
Furthermore, he had added that Lucifer 2 will be sensible and sensitive, not over sensitive or over sensible.