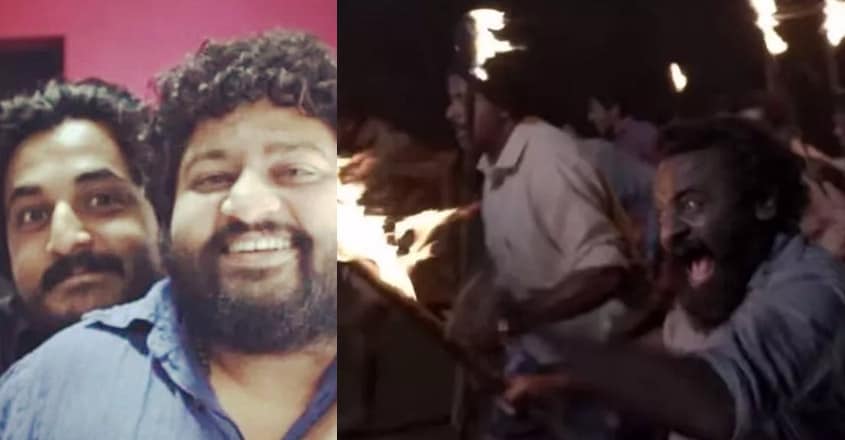 Lijo Jose Pellieserry's Jallikattu, which earned rave reviews at many international film festivals, has been one of the most anticipated Malayalam movies, this year. Ahead of the theatrical release of Jallikattu on Friday, film maker Sajid Yahiya, who had attended a special screening of the film earlier, shared a note on the social media in which he heaps praise on the movie and its director as well. He calls Jallikattu an extraordinary movie of international standards.
Sajid begins his note by calling Lijo Jose Pelliserry, a maverick Malayali. The director says that he was, a few months ago, shown the print of Jallikattu that was to be sent for an international film festival, by Lijo on the big screen at his house.
"This movie grants a unique cinematic experience which is as surreal as the slow burning plot structure of the De Palma (noted American film maker Brian De Palma) movies or like an LSD trip that takes you to a realm of ecstasy. Besides, this movie takes a credible political stand point which forced me to say that I am a mere two legged animal who leads a life which is as chaotic as the bull fight. In this movie the end is where it begins," wrote Sajid.
Sajid further added that Jallikattu introduces a new wave of cinema in the Malayalam movie industry, that too by keeping up with the international standards. "The eccentricities of Lijo Jose Pelliserry become the eccentricities of the audience as well. The countless frames that finely project the aesthetics in arts, keep yelling the fact that the real hero of a movie is the director's brain, and it is his dreams that cost a fortune. Cinema is primarily an art and many deem it as a business only because it consumed by the people. However, the survival of cinema definitely depends on movies like Jallikkattu, that aren't made quite often. The cinema lovers who have watched a movie like 'Joker' would definitely say after watching Jallikkattu that Mollywood is becoming international. And that's because Malayalam cinema today has a Todd Philip or Kubrick, and that is 'him'. Lijo is one of the most genuine personalities that I have ever met in the movie industry; besides, he is my beloved teacher too," concludes an overwhelmed Yahiya.