Even while his recent film, Two Countries, has become a rage among film goers, Dileep is busy shooting for his next entertainer, King Lear, on the sets of which he speaks to Onmanorama.
About the success of Two Countries
I thank god and the viewers. I do not have words to express my happiness because it did far better than expected.
What is the difference between Two Countries and other films from Dileep?
Some time ago, people asked me why I was making only comedies. The series of films I made recently were the result of such a change in perspective. Now I am going back to comedies. The success of the latest film shows what people expect from me. I need to entertain people and that is my duty and my aim.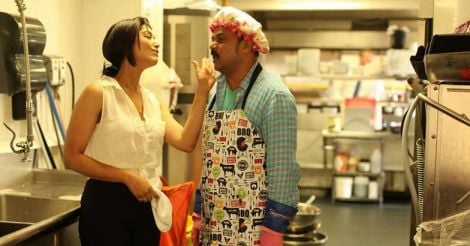 A still from the movie 'Two Countries'
About Mamtha
Some of my recent films were heroine-oriented, though it is a comedy. This one again is such a film. Although Mamtha was acting amidst many challenges, she gave her 100 per cent to the character she has essayed in the film. Not only Mamtha, but also many people involved in the film were going through personal unrest.
On winning the Christmas season from New Generation films
I do not contest or challenge anyone. I was the hero in the first so-called new generation film - Passenger. All are dear to me. If we make good films, people will accept it.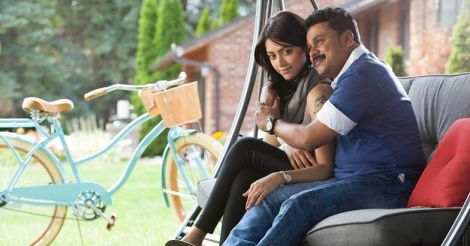 Mamta was acting for 'Two Countries' amidst many challenges, said Dileep
About good reviews on Facebook
The final victory is for truth and justice. I only try to make good films. I am happy that people are now supporting me.
To the audience
I am thankful to you all. Those who have not seen it, please see it as soon as possible. Please consider this as my invitation. I am busy making a new comedy movie for you.